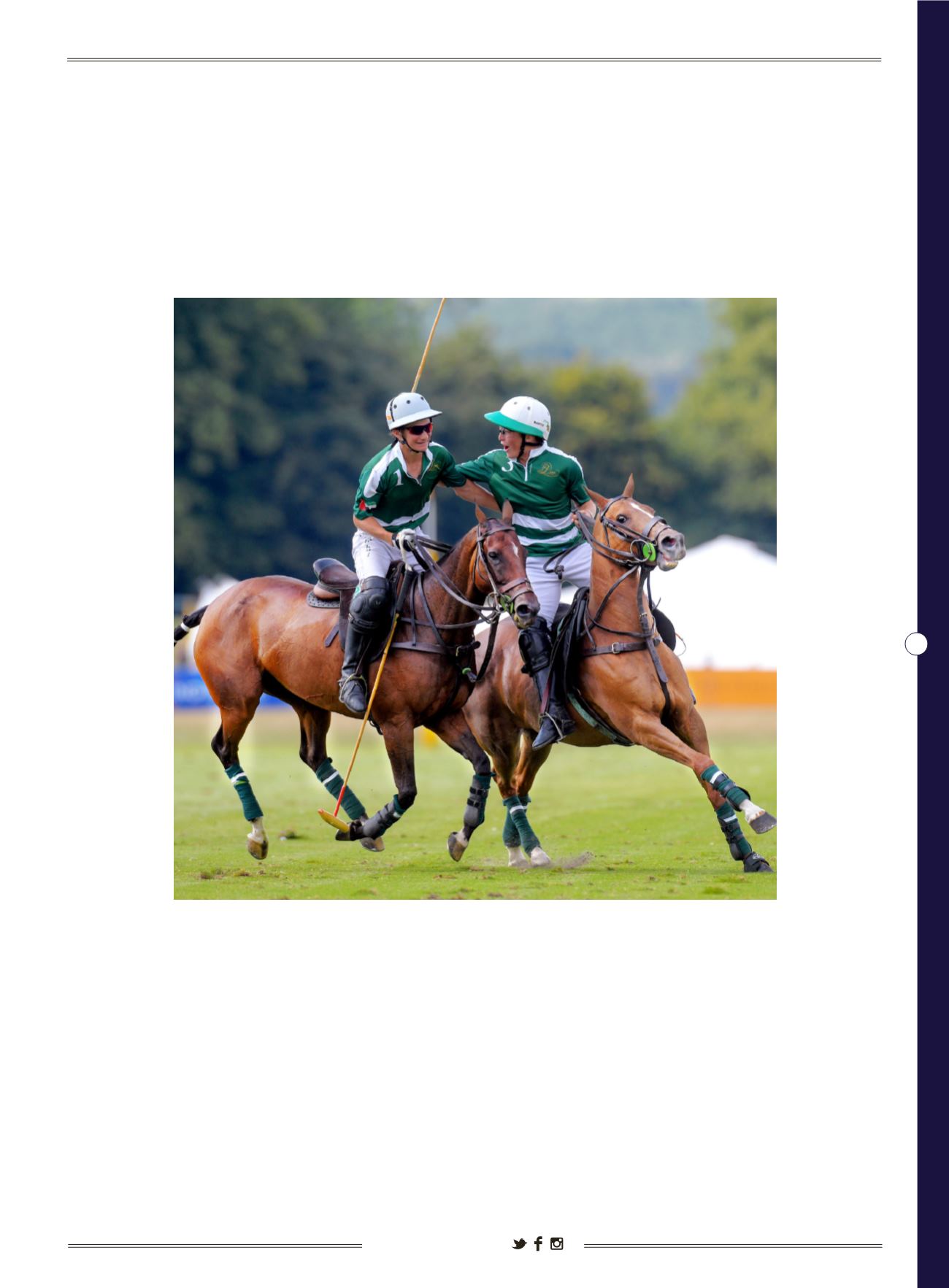 S N O O PY P R O D U CT I O N S
C A M I L O A N D B A R T O L O M É C A S T A G N O L A
P O N Y L I N E S
The polo world is in a frenzy. Two boys have
burst onto the high-goal scene, winning the
Gold Cup for the British Open in their first
season, and we are totally mesmerised.
Camilo 'Jeta' (left) and Bartolomé (right)
Castagnola have been climbing the ranks
for several years now, but this latest victory
shot them into the polo stratosphere.
Sons of seven-time Argentine Open
champion Lolo Castagnola and Camila
Cambiaso, the brothers' titles have been
earned thanks to their hard work and
outstanding skill on the field.
If 18-year-old Barto is the archer, then
16-year-old Jeta is the arrow – the
playmaker and the executor – and together
they pose a threat to even the most
established organisations. With the recent
Gold Cup win, Jeta became one of the two
youngest players to claim the prestigious
title, an accolade he shares only with his
uncle, Adolfo Cambiaso, who also won the
Barto also made his mark in test
match polo this season, claiming the
coveted Coronation Cup alongside Facundo
Pieres in the Argentine national team.
The brothers will be playing the 2020
English season with La Indiana, but they
have much to face before then – namely,
the 2019 qualification tournament for
Barto and Jeta, who will be representing
their father's La Natividad, get better by the
chukka, and it won't be too long before we
see them taking on their uncle at Palermo's
number-one ground. Can they finish the year
on a high and qualify for polo's most vital
championship? We can't wait to find out.