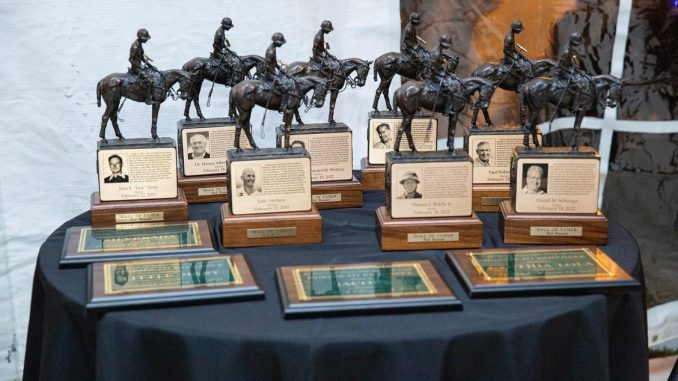 Make Your Reservations Now for the 2023 Polo Hall of Fame Gala
Reservations are now open for the Museum of Polo 2023 Hall of Fame ceremony, a glamorous black-tie affair where the close-knit polo community celebrates their most distinguished individuals and equine athletes.
The 34th Annual Hall of Fame Awards Gala and Induction Ceremony is one of the premier social events of the high-goal polo season in Florida and is scheduled for Friday, February 17, 2023 at the Museum of Polo. Inductees are Jeff Hall, Aidan Roark, Al Haagen III, Tom Hughes and legendary horses Hale Bopp and None So Pretty.
Reservations are $300 each (tax-deductible portion is $150) while tables of 10 are $3,000. A limited number of tickets are available. The Hall of Fame Awards Dinner is the most important annual fundraising event for the Museum, a 501(c)(3), not-for-profit organization. Contact Brenda Lynn at the Museum of Polo, (561) 969-3210 or (561) 969-7015, e-mail: polomuseum@att.net for further details, information, or to make your reservations.
The Museum of Polo and Hall of Fame is dedicated to fostering an appreciation of the sport and its history as well as honoring those who have made outstanding contributions to the sport.