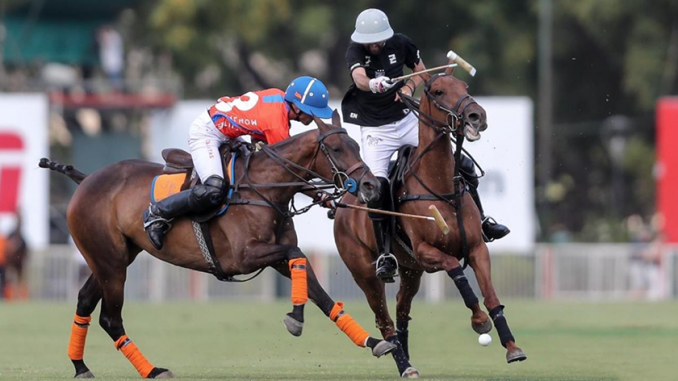 Ellerstina Wins Thriller Over Las Monjitas to Return to Argentine Open Final
In a rematch of last year's semi-final, Ellerstina exacted their revenge over Las Monjitas in the 126th Abierto Argentino de Polo, emerging victorious with the 11-10 victory at Palermo to advance to next Saturday's final against La Dolfina, with the two teams splitting the first two legs of the Triple Crown.
The highly anticipated match-up saw spectators from both sides come out in full force to support their team, with the high energy transferring to the game. Ellerstina made Las Monjitas fight for every opportunity around goal, forcing their opponents into inaccurate 3 for 16 shooting, but the high-pressure defence resulted in nine penalty attempts for Las Monjitas, of which they converted seven, for most of their offense in the game. Both teams scored two goals or fewer in every chukka, leaving the score close throughout with a tie showing on the scoreboard at nine different times in the game. Ellerstina's Facundo Pieres came up clutch in the late stages of the game despite converting just 2 of his 5 attempts from the penalty line to score two key goals in the eighth chukka to send his team into the finals with the 11-10 victory.
Little separated the two teams in the opening chukka leaving Ellerstina and Las Monjitas deadlocked at 2-2. Gonzalito Pieres opened the scoring just 42 seconds into the game, but a field goal and penalty goal for Las Monjitas initiated a series of trading goals over the first and second chukkas. Sapo Caset scored his second Penalty 2 of the game, while assisting on Facundo Sola's field goal to give Las Monjitas the narrow 4-3 lead, but an impressive nearside neckshot from Facundo Pieres restored the tie at 4-4. In what was the only scoreless chukka for either team, Las Monjitas was held off the scoreboard in the fourth chukka, allowing Ellerstina to grab the 6-5 lead at halftime behind Nico Pieres' first goal of the game.