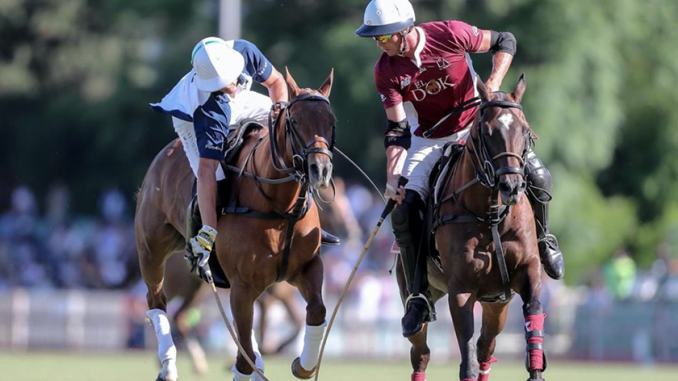 La Aguada Claims Crucial Victory Over La Ensenada
In their final games of the 126th Abierto Argentino de Polo, La Aguada and La Ensenada battled at Palermo with La Aguada capturing the 17-10 victory for their first win of the tournament. The victory proves to be important for their place in the standings as they seek to qualify for next year's Triple Crown.
Despite the strong start from La Ensenada, La Aguada battled back with a combination of accurate shooting and timely penalty goals to keep pace with their opponents. Shooting 9 for 14 in the second half, La Aguada initiated their offense through their defence, causing turnovers and hitting accurate backhands to start runs down field. With limited opportunities late in the game, La Ensenada was unable to match the efficient attack of La Aguada that was led by six field goals from Alfredo Bigatti in their 17-10 victory.
With a victory securing a spot in next year's tournament, La Ensenada raced out of the gate with a quick attack that featured two field goals from Juan Martin Zubia. Held without a shot in the opening chukka, La Aguada saw their deficit increase to four after two goals from Facundo Fernandez Llorente resulted in a 5-1 score in favour of La Ensenada. Holding the momentum in the game, La Ensenada seemed destined to control the possession, but foul trouble to finish the first half tilted the field in La Aguada's direction. Eight fouls over the third and fourth chukkas led to three penalty goals for Alejandro Novillo Astrada that quickly erased the lead, bringing the score to 6-6 at halftime.
Just 40 seconds into the second half, Lucas Diaz Alberdi gave La Aguada their first lead of the game, carrying over their strong play from the end of the first half. Jeronimo del Carril responded with a Penalty 2 for La Ensenada, but their offensive firepower from the start of the game disappeared as a high-pressure defence from La Aguada caused numerous turnovers. Held to just one goal on two shots in the sixth and seventh chukkas, La Ensenada was mostly kept in their own half, defending against the relentless La Aguada attack. Five more La Ensenada fouls led to two additional penalty conversions for Alejandro Novillo Astrada, beginning a 10-2 run to end the game. Converting seven of their final eight shot attempts, five of which came off the mallet of Bigatti, La Aguada was able to dominate the last two chukkas to capture the convincing 17-10 victory.