La Indiana Start Strong in C.V. Whitney Cup® Contention
Assembling on Isla Carroll East at International Polo Club Palm Beach (IPC), La Indiana finally made their debut in the C.V. Whitney Cup® against Cessna. Playing an evenly matched, open style of polo, the high scoring affair came down to the final chukker with Lucas "Luckitas" Criado Jr. making the difference converting five open goal penalties to lift La Indiana over Cessna 14-11.
Playing together for the first time this season, La Indiana's Criado Jr. wasted little time working with his new teammates to find the scoreboard. Cessna, who fell to SD Farms in their first match of the tournament, surrendered five penalty goals in their first loss and quickly found themselves back in foul trouble sending Criado Jr. to the line for two successful penalty conversions. Despite a strong response from Cessna's Gringo Colombres and Miguel Novillo Astrada, La Indiana's situational awareness from captain Mariano Aguerre to draw a Penalty 1, allowed La Indiana to take a 5-4 lead into halftime.

After a successful first half controlling ball possession, La Indiana's Criado Jr. was back on the line to begin the fourth chukker with back-to-back conversions to increase the lead to three. The pace of play continued to slow with the teams exchanging penalty goals as Astrada began Cessna's comeback attempt. Leading his team's attack with four second half goals, including three from the penalty line, Astrada breathed life into Cessna's offense along with the strong play of Camp Campbell as the game quickly became a close contest with Cessna trailing by just one entering the sixth chukker.
Criado Jr. and Astrada traded goals in the opening moments of the sixth chukker but with the game on the line, Criado Jr. stepped back onto the penalty line and sent the ball through the posts for a crucial goal that extended La Indiana's lead to two. A final field goal capped off Criado Jr.'s outstanding nine-goal performance to secure the 14-11 victory for La Indiana in an impressive 2022 debut.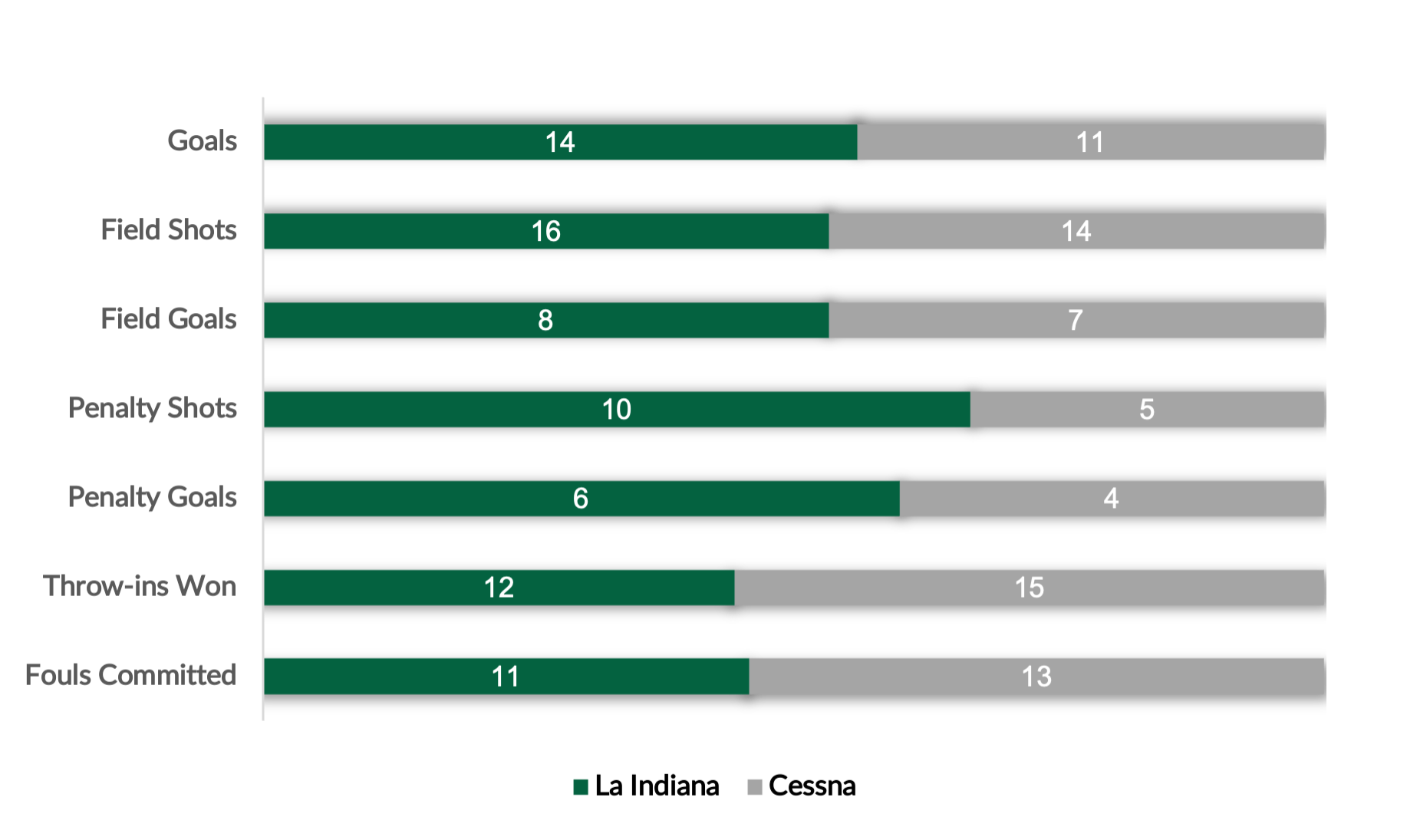 The C.V. Whitney Cup® continues Sunday, February 13 in the feature game of the week, as defending C.V. Whitney Cup® champions Park Place face off against Pilot on the U.S. Polo Assn. Field 1.
Photo Credit ©Alex Pacheco