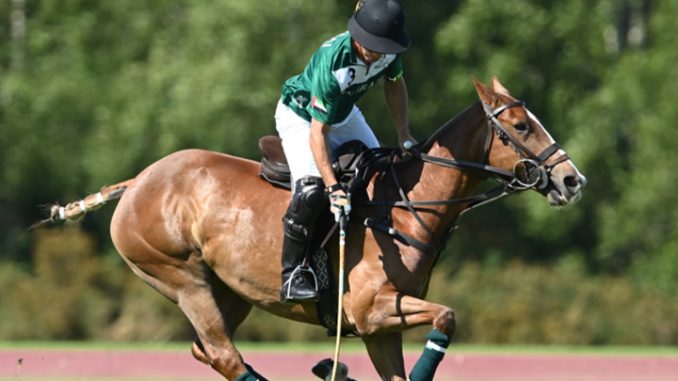 Park Place Vaara and Dubai Polo Team Capture Opening Victories in Queen's Cup
Competition is officially underway in the Queen's Cup at Guards Polo Club in Windsor, Berkshire. Tuesday's opening matches featured a doubleheader, where an eleven-goal performance from Hilario Ulloa in the opening game saw Park Place Vaara dominate Thai Polo NP in a commanding 22-11 victory. In a closely contested second match, an early advantage from Dubai Polo Team including a seven-goal contribution from Camilo Castagnola staved off a late push from La Magdeleine and take the 12-11 win.
The prestigious tournament began on the new Prince's Ground 3, with Hilario Ulloa, Juan Britos, Josh Hyde coming off a successful USA season to be joined by new addition Santos Merlos. Initiating play, Park Place Vaara drew upon their established chemistry to give their new look lineup a dominant first half lead. Combining for all eight of their team's goals, Ulloa and Britos were relentless towards goal with Ulloa adding two penalty conversions. Trying to recapture the magic from last year, Thai Polo NP responded with the Hine brothers, as Ned and Louis answering with six to trail by just two at the end of the high-scoring first half.

Never trailing in the game, Park Place Vaara surged out of the halftime break with an 11-1 run that was led by perfect 7 for 7 shooting in the game from Ulloa. Despite eight penalty conversions from Ned Hine, Thai Polo NP were unable to slow the electric Park Place Vaara attack as Ulloa finished with a game-high 11 goals to claim the 20-11 victory.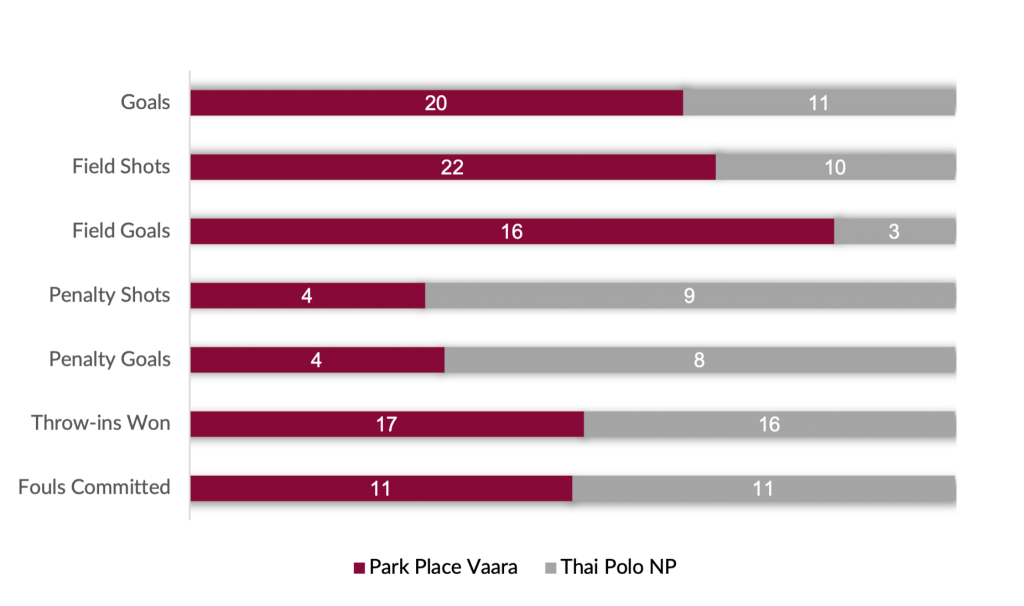 Moving to The Duke's Ground for the second match of the opening day, the return of Rashid Albwardy's Dubai Polo Team to the high-goal stage provided a nail-biting game that came down to the final moments. A competitive opening half featured a back and forth start to the match with the two teams exchanging goals to remain tied at 2-all through the first two chukkas. Five goals from La Magdeleine's Pablo Mac Donough, paced his team's attack, including three successful penalty conversions, while Dubai Polo Team were unable to convert any of their first four penalty attempts. Regrouping in the third chukka, Camilo Castagnola drove forward to score his second and third goals of the half to give Dubai Polo Team the narrow 7-5 lead at halftime.

Creating separation in the second half, Castagnola continued his success from the field, adding an additional four goals on just five shots, while an organized defense held La Magdeleine to just two goals from Mac Donough over the fourth and fifth chukkas. Holding a three-goal lead and just one chukka away from victory, Dubai Polo Team faced unrelenting pressure from La Magdeleine, who brought the game back within one on an incredible shot from distance by Mac Donough with one minute remaining. Holding off the comeback attempt, Dubai Polo Team had a successful return to Guards Polo Club, taking their opening match 12-11.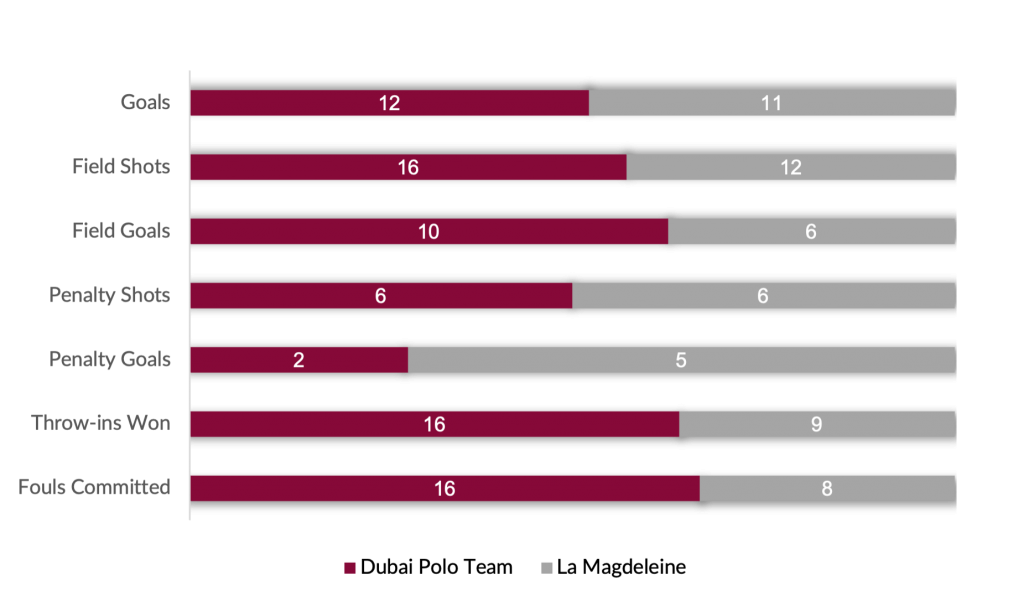 Action in the Queen's Cup continues May 18, with Twelve Oaks facing Monterosso followed by King Power against Marques de Riscal.
Photo Credit ©Images of Polo