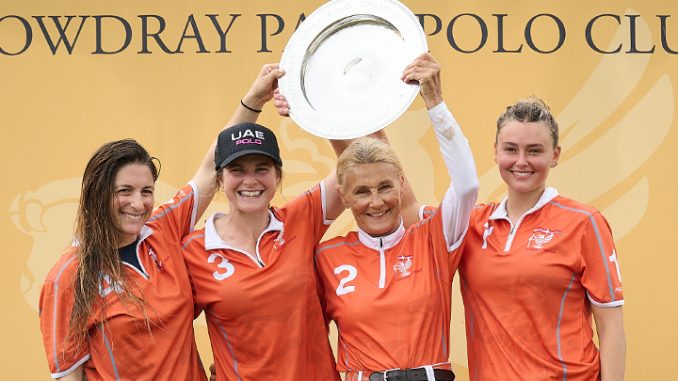 The exhilarating finale of the British Ladies High Goal Championship, hosted by Cowdray Park Polo Club, pitted Semper Anticus (Clarinda Tija-Dharmadi, Imogen Blake-Thomas, Lucy Coddington, Nina Clarkin) against Cowdray Vikings (Antonia Eddy, Lila Pearson, Lottie Lamacraft, Lia Salvo), as a strong first half edge allowed Cowdray Vikings to earn the hard-fought triumph 6-3.
Despite outshooting their formidable opponents, Semper Anctus' difficulties hitting the goal, shooting just 11% hindered their ability to establish an offensive rhythm, while opening the door for a strong Cowdray Vikings' counterattack that featured 36% accuracy. Led by the strong play of Lia Salvo with four goals, Cowdray Vikings' early lead and disciplined defense ultimately carried them to the convincing three-goal win.

Establishing a commanding presence, contributions from Cowdray Vikings' Salvo at the line and Lamacraft in open play combined with a stellar defensive effort holding Semper Anctus to just three shots from the field gave Cowdray Vikings an impressive 3-0 lead at the half.
Trading goals in the third, Clarkin finally got Semper Anctus on the scoreboard, as Coddington followed with her first from the match. Striking once more from the field, Lamacraft earned her second goal of the day, as a final conversion off the mallet of Salvo sealed the 6-3 victory.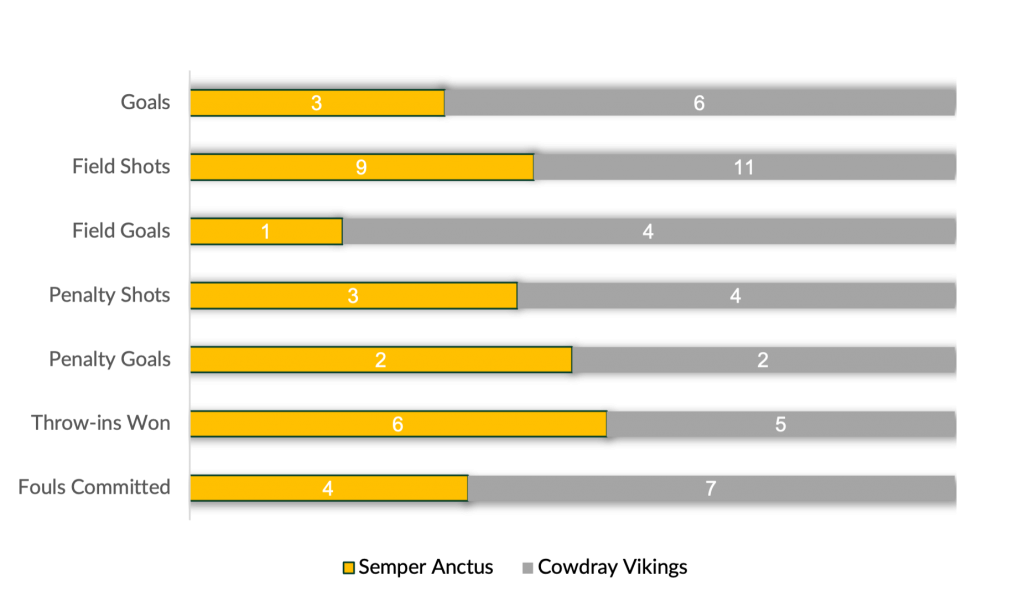 Photo Credit: ©Mark Beaumont