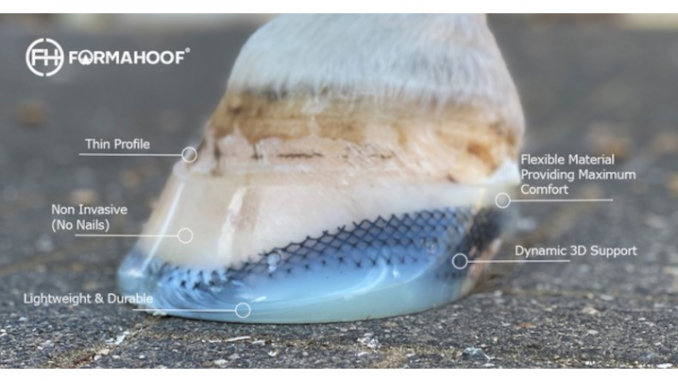 FormaHoof, Official Hoof Health Partner of the POLO RIDER CUP
In an exciting development heralding a new era in horse hoof care for polo teams, POLO RIDER CLUB is proud to announce that FormaHoof will be the exclusive Hoof Health Partner for the next three (3) editions of the POLO RIDER CUP.
FormaHoof is a breakthrough non-invasive (nail-free) and reusable 3D-mould system that offers a highly effective and easy to apply horseshoeing solution for every horse. Offering superior protection and grip to support performance on the polo field, FormaHoof also provides a highly effective solution that supports the rehabilitation and prevention of a wide range of hoof-related injuries and diseases.
Alexander Papantoniou, CEO of FormaHoof Ltd, comments: "Our mission is to help owners, farriers, vets and trainers maintain healthy and sound horses. Given our existing Polo partnerships including high profile teams such as Cotterel Polo/USA; the collaboration with Game Polo to partner the POLO RIDER CUP for the coming three years is a great fit. Knowing hoof injuries can happen easily during games and may take a pony out of the game for a long period, FormaHoof gives teams an effective and proven solution that protects the ponies, avoids injuries and provides first aid and rehab options to those with hoof injuries, hoof related lameness or disease."
FormaHoof is uniquely designed to protect, rebalance, and repair the hoof, for enhanced performance and the long-term soundness of the horse. Through the partnership with the POLO RIDER CUP, the FormaHoof team will share their experience and expertise in providing effective hoof care solutions and continue their mission to help improve the comfort, performance, and welfare of horses worldwide, while building up a long-term presence in the sport of Polo, so more Polo teams around the world can profit from the benefits of FormaHoof's advanced hoof care solution.
Olivier Godallier, President & Co-Founder of GAME Polo, comments: "Polo cannot be played if the ponies are not in good health. By bringing FormaHoof in as the Hoof Health Partner of the POLO RIDER CUP, we want to emphasize that the ponies are essential team members, and they need to be in optimum health to have a great competition. FormaHoof will bring this message of horse welfare!"
FormaHoof will be also the Partner of the "Best Playing Pony" of the POLO RIDER CUP.