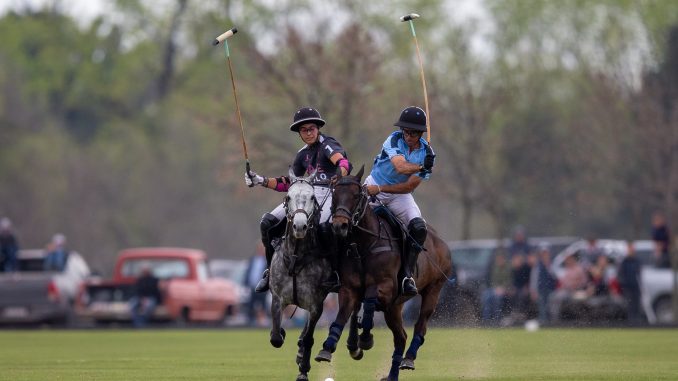 THREE BIG MATCHES KICKED OFF THE JOCKEY CLUB OPEN THAI POLO CUP
With 3 matches, the 57th Open of the Jockey Club Thai Polo Cup was started this Sunday, one of the
classic contests of the Argentine spring season, and this time has the
presence of 9 teams between 26 and 31 handicap goals.
The action began this Sunday in Pilar, in the Alfredo Lalor Estate of the Argentine Polo Association, and from next Sunday will move to the
courts of the Jockey Club, in San Isidro.
On the opening day, there were triumphs of Monterosso against Cría La Dolfina, for Zone A. Ellerstina – one of the favorites and champion with the same lineup in 2019-,
against La Ensenada for Zone B; and El Overo Z7 UAE against La Dolfina, for Zone C.
This edition of the Jockey Club Open Thai Polo Cup has the presence of several of the
best players in the world; among them, 7 polo players of 10 handicap goals: Adolfo Cambiaso,
Bartolomé Castagnola (h), Camilo Castagnola, Pablo Mac Donough, Juan Martín Nero, Facundo Pieres and
Nicolas Pieres. In turn, it should be noted that this tournament has the particularity of being able to have
a team without handicap limit.
THE JOCKEY CLUB OPEN FEATURES LIVE STREAMING FROM POLOLINE.
The details of the opening day of the Jockey Club Thai Polo Cup Open were as follows:
MONTEROSSO 17-5 Cría La Dolfina.
MONTEROSSO: Alessandro Bazzoni 0, Polito Pieres 10, Pablo Mac Donough 10, Juan Martín Nero 10. Total:
30.
CRÍA LA DOLFINA: Hilario Figueras 6, Gonzalo Ferrari 6, Pedrinho Zacharias 7, Tomás García del Río 7. Total:
26.
Monterosso Progression: 4-1, 8-1, 9-2, 13-3, 14-4, 17-5.
Judges: Martín Goti & Guillermo Villanueva. Referee: Juan José Díaz Alberdi.
ELLERSTINA PILOT 14-8 THE ENSENADA
ELLERSTINA PILOT: Curtis Pilot 0, Gonzalo Pieres 9, Facundo Pieres 10, Nicolás Pieres 10. Total: 29.
LA ENSENADA: Ernesto Gutiérrez 0, Juan Britos 9, Santiago Loza 8, Isidro Strada 8. Total: 25.
Ellerstina Pilot Progression: 3-1, 6-2, 9-3, 11-5, 12-6, 14-8.
Judges: Martín Goti & Martín Pascual. Referee: Hernán Tasso.
THE OVERO Z7 UAE 10-8 LA DOLFINA
EL OVERO Z7 UAE: Lukin Monteverde 6, Matías Torres Zavaleta 8, Guillermo Caset 9, Cruz Heguy 6. Total: 29.
LA DOLFINA: Adolfo Cambiaso 10, Hugo Taylor 4, Tomás Panelo 8, Alejo Taranco 8. Total: 30.
Progression El Overo Z7 UAE: 0-3, 2-4, 2-5, 6-5, 8-7, 10-8.
Judges: Guillermo Villanueva & Martín Pascual. Referee: Hernán Tasso.
The Jockey Club Open Thai Polo Cup will continue on Thursday, at the Alfredo Lalor Grounds of the
Argentine Polo Association, in Pilar, with the following order of play:
11:00hs.: La Aguada vs La Ensenada
13:00hs.: La Hache vs La Dolfina
15:00hs.: Scone vs Monterosso
TO CHECK THE FULL FIXTURE AND JOCKEY CLUB OPEN EQUIPMENT
THAI POLO CUP, CLICK HERE<