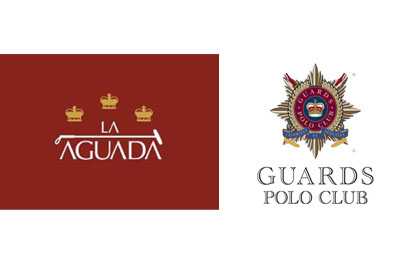 Undefeated Previse claims VIII La Aguada Guards Polo Trophy
Previse retained their unbeaten status and won the VIII La Aguada Guards Polo Trophy, third tournament of the 2018 Spring Season Presented by Río Uruguay Seguros, at La Aguada Polo Club, in Open Door, Argentina, brought together by two of the most prestigious polo clubs worldwide, La Aguada Polo Club and Guards Polo Club.
Following a very close match, Previse beat Irongate 8-7, and lift the trophy of this annual tournament, one of the most attractive and competitive events of the packed spring calendar at La Aguada Polo Club, that also strengthens the bond and friendship between the prestigious British club based in Windsor Great Park and the Novillo Astrada family. Members and players of Guards Polo Club enjoy the unique opportunity to play on the club's fantastic grounds and have a great time as well.
Irongate's Nick Gerard took MVP honours.
Meanwhile, the Subsidiary went to Tashan Polo, after a 7-6 win over Silver Lays.
After the awards ceremony, patrons, players and guests were invited to an exquisite dinner at the club, in a relaxed and friendly entourage.
Thank you to all who came and took part of this event, and we are very much looking forward to seeing all our friends of Guards Polo Club next year!
TEAMS 
Irongate: Nick Gerard 0, James Scott Hopkins 0, Diego Araya 7 (replaced the injured Ignacio Novillo Astrada), Juan Carlos Harriet 5. Total: 12
Previse: Stefan Sund 0, Luke Wiles 1, Eduardo Novillo Astrada (h) 8, Mark Tomlinson 6. Total: 14
Tashan Polo: Vivek Rawal 0, Agustín Arellano 2, Alejandro Novillo Astrada 8, Alejandro Pistone 4. Total: 14
Silver Leys: Martin Roat 0, Cruz Novillo Astrada 3, Alfredo Bigatti 8, Juan Pedro Harriet 4. Total: 15
FIXTURE 
Monday, November 19
2,30pm: Irongate vs. Silver Leys
4,30pm: Tashan Polo vs. Previse
Wednesday November 21 
10am: Irongate 9 vs. Tashan Polo 8
11,15am: Previse 7 vs. Silver Leys 6
Friday November 23 – FINALS
4pm, Subsidiary – Tashan Polo 7 vs. Silver Lays6
5,15pm, Final La Aguada Guards Polo Trophy – Previse 8 vs. Irongate 7