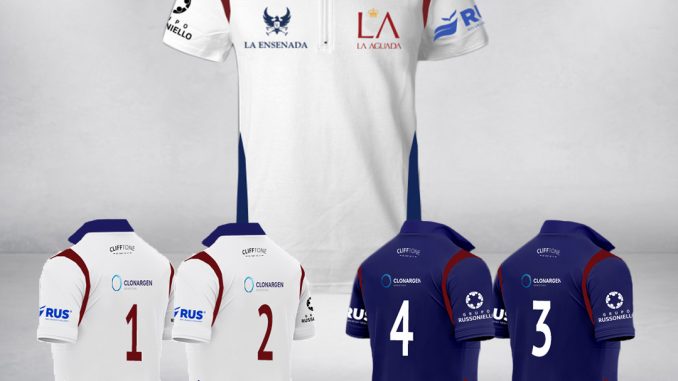 LA ENSENADA LA AGUADA GET READY TO MAKE DEBUT IN THE 2020 TRIPLE CROWN
October 22, 2020 – Following a long wait, it is expected the start of the 2020 Triple Crown in Argentina, and the first leg of the most coveted polo trophy worldwide, the Tortugas Open, due to be played on the grounds of the Argentine Polo Association, set in Pilar.
In such a challenging year, Ernesto Gutiérrez's La Ensenada and the Novillo Astrada's La Aguada joined forces to form a new team named La Ensenada La Aguada, which will be provided with the strong support of two of the most important organisations within polo.
The 29-goal lineup, that's due to make their debut against La Dolfina, will be comprised by Segundo Bocchino (6), Alfredo Bigatti (8), Matias Torres Zavaleta (8) and Jerónimo del Carril (7). Ignacio "Nachi" Heguy has been named as the coach of the team. Nachi is a former 10-goaler, won the Argentine Open four times with Indios Chapaleufu II and is a member of the legendary Heguy family, the son of Alberto Pedro Heguy, who claimed the Argentine Open 17 times with Coronel Suarez.
Up next, La Ensenada La Aguada will be playing the Hurlingham Open and the Argentine Polo Open Championship.
La Ensenada La Aguada will be supported by several sponsors. Grupo Rusoniello, Río Uruguay Seguros, Clonargen Genetics and Cifftone are the main sponsors, while La Taquera and ONA Polo will remain as technical sponsors.
• ABOUT LA ENSENADA
For the third consecutive year, La Ensenada will be playing the tournaments of the Triple Crown in Argentina. And this year, La Ensenada will be honoured to have La Agauda's support and organisation, based in the motto – "excellency to aim at a better and sustainable polo" and, as usual, hand-in-hand with the youngest. Tortugas, Hurlingham and Palermo await them – a future of quality and passion for international polo.
• ABOUT LA AGUADA
The Novillo Astradas are one of the most traditional and important families within the polo community, with more than 60 years in the polo grounds, both in Argentina and around the world. La Aguada is today one of the most prestigious polo clubs worldwide, a place that holds polo for all tastes and levels. The club was founded in 1959 in Río Cuarto, set in the Province of Córdoba, by Mr. Julio Novillo Astrada, nicknamed "Iaio", a renowned horsebreeder as well as 5-goaler polo player. La Aguada have three generations of high goal players and a fourth generation is already coming up, through Iaio's great granchildren.