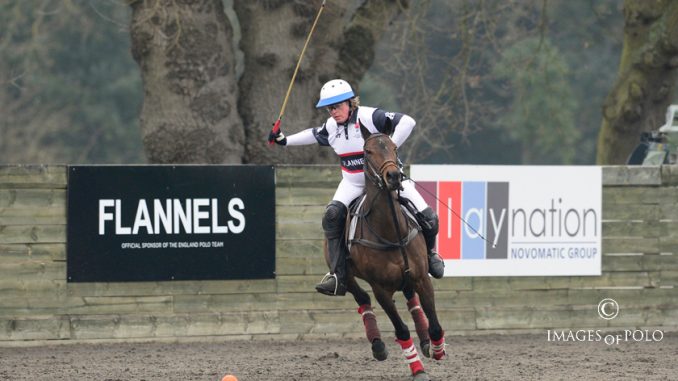 Flannels England face France for the first time at Hickstead
This year's Playnation Arena Polo Test Match (Saturday 2 March) will see the Flannels England team play France for the first time at Hickstead.
Both teams will be aiming to pick up the Bryan Morrison Trophy, which is presented to the winners of the annual Test Match held at the All England Polo Club. England has an excellent record in this fixture, winning all but one of the matches since the first Test Match was held at Hickstead in 2008.
"We're delighted to once again be chosen to host the Hurlingham Polo Association's annual international test match, and we're very grateful to Playnation for coming on board as title sponsors of this match", said AEPC Chairman John Bunn.
A full day of polo gets underway with the 12-Goal Challenge at 11.30am, followed by the Test Match at 1.30pm. The Polo Clubhouse will be open from 10.30am onwards, serving a range of food and drinks.
Admission costs just £5, and parking is free. Spectators also have the option of upgrading to the post-match luncheon, which is held in the Al Shira'aa Suite overlooking the International Arena. Tickets for the luncheon cost £49.50 each.
Tickets are available at the gate or can be purchased online in advance from Hickstead