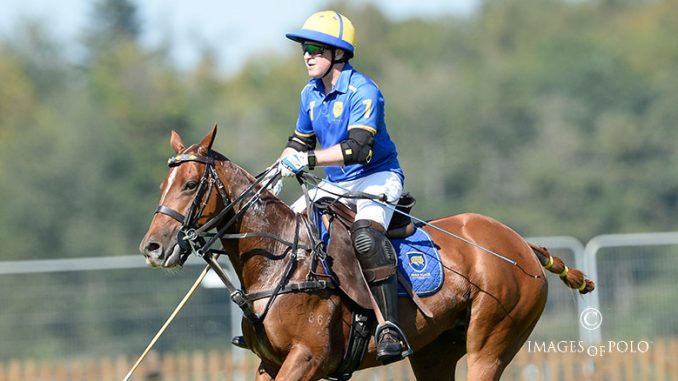 Park Place Claims 2020 Prince of Wales Trophy Title
The final of the 2020 Prince of Wales Trophy resulted in an exciting match between Les Lions and Park Place at Black Bears Polo Club, with Park Place using a strong start to capture the impressive 13-9 victory over Les Lions and the Prince of Wales Trophy title.
Effectively managing possession throughout the game, Park Place utilized an effective passing attack that resulted in five assists on their 10 field goals. With Les Lions focusing their efforts on containing the elite duo of Facundo and Gonzalito Pieres, Kian Hall was the standout player of the game, finishing with five goals on perfect 100% shooting. Les Lions had their opportunities to match Park Place on the scoreboard, receiving 12 penalties, but shot just 50% from the penalty line in the defeat. A strong team effort and a relentless attack from Park Place led them to the tournament title and the convincing four-goal victory.
In the early stages of the game, Park Place claimed the lead behind two goals from Kian Hall, with Facundo Pieres directing the offense in the #4 position. While both teams had their opportunities in the first two chukkas, it was the accurate shooting of Park Place that overwhelmed Les Lions. Facundo and Gonzalito excelled in a two-man game as part of a three-goal second chukka that extended Park Place's lead to three. Park Place made Les Lions work for each scoring chance in the remainder of the first half, conceding just three goals, two of which came from Dillon Bacon. The first penalty conversion of the match restored Park Place's three-goal lead at the end of the first half, holding a 6-3 lead.
A foul-ridden start to the second half produced eight combined fouls and two penalty goals each for Facundo Pieres and Bartolome Castagnola. With few open runs to goal in the fourth chukka, Park Place maintained their advantage with Kian Hall continuing to produce in the front of the game, scoring his third goal. The foul trouble from the fourth chukka was erased for the rest of the game as the pace increased, creating end-to-end attacks from both Park Place and Les Lions. Castagnola opened the scoring in the fifth chukka to pull Les Lions within just two goals, but Park Place responded with a field goal each from Hall and Gonzalito Pieres, extending their lead to a commanding four goals with little time remaining in the game. Behind their strong team defense that held Les Lions to 40% shooting in the game, Park Place completed their strong performance with the 13-9 victory.