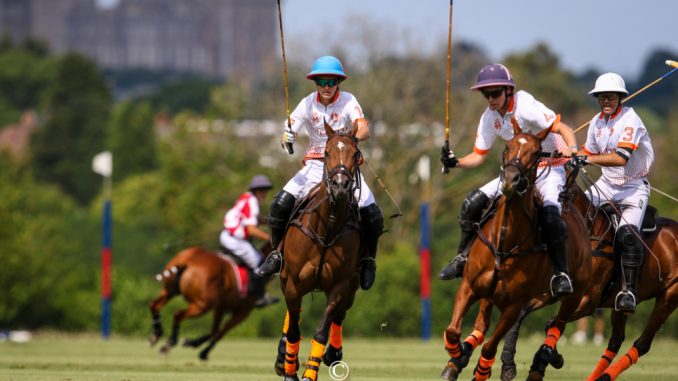 Thai Polo NP Concludes League Play with Victory
Twelve consecutive days of play in the 2021 Cartier Queen's Cup concluded with the final game of league play, as Thai Polo NP captured their first victory, defeating BP Polo 13-9 on the Castle Ground at Flemish Farm. 
A fast-paced match featured end-to-end action with 40 combined shots between the two teams with the sole difference in the game coming from accuracy to goal. Thai Polo NP converted 50% of their attempts while BP Polo managed just 23% shooting. The closely matched game ultimately came down to the final two chukkas with Thai Polo NP effectively converting their chances, led by the seven-goal performance from Juan Gris Zavaleta. The accurate passing and conversion around goal in the late stages pushed Thai Polo NP to their first victory. 

Striking first in the opening chukka, Thai Polo NP's Zavaleta converted a Penalty 2, while Ned Hine contributed a field goal to grab the quick 2-0 lead. The fast pace carried into the end of the chukka as BP Polo found their footing and pulled back within one on a field goal from Joevy Beh. The accurate passing of Thai Polo NP changed the dynamic of the game in the second chukka, as all four Thai Polo NP players found the scoresheet with a field goal, three of which were assisted on. Although BP Polo produced plenty of their own scoring chances, they converted just one, leaving them trailing by four. Trying to capture their first victory, BP Polo fought back before the end of the half, reducing the gap to just two after goals from 10-goaler Juan Martin Nero and Alejandro Muzzio.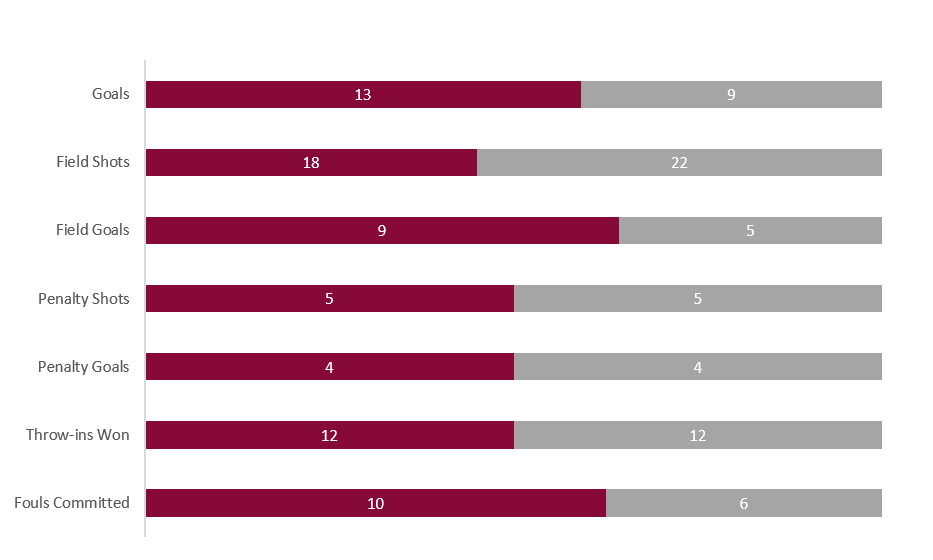 Increasing their defensive pressure, BP Polo slowed the Thai Polo NP attack and allowed their offense that was led by Nero to inch them closer to a tie score. A field goal and penalty goal for BP Polo's Nero left the score at 8-7 in favour of Thai Polo NP, but that was as close as they would come as Thai Polo NP's dominant fifth chukka secured their victory. Controlling possession, Thai Polo NP outscored BP Polo 4-1 in the fifth chukka, led by three goals from Zavaleta who continued to highlight the strong Thai Polo NP attack. Withstanding seven shot attempts from BP Polo in the final chukka, Thai Polo NP conceded just one goal to capture the 13-9 victory. 
Monterosso Polo Team Tops the Field After League Play
Fifteen teams entered the 2021 Cartier Queen's Cup, but Monterosso Polo Team remains as the only undefeated team entering the quarterfinals after defeating White Crane 10-6 at Coworth Park. 
The game was won on the defensive end by Monterosso Polo Team, holding White Crane without a goal in five of the six chukkas. Holding the significant advantage in open play, Monterosso Polo Team quickly erased the two-goal difference on handicap and produced a balanced team attack that resulted in field goals from all four players. White Crane struggled to find the mark on 15 shot attempts at goal, converting just three and allowing Monterosso Polo Team to consistently add to their lead. Accurate 4 for 5 penalty shooting from Ignacio Toccalino helped secure Monterosso Polo Team's fourth victory and the top seed entering the knockout stage.

Beginning the game with a 2-0 lead on handicap, White Crane tried to maintain the advantage in the opening minutes, but Monterosso Polo Team's attack pressured White Crane into a foul in front of goal, leading to a Penalty 2 conversion for Toccalino. A field goal from Stirling quickly followed, leaving the teams on even footing for the rest of the match. Unable to convert from the field or penalty line, White Crane found themselves trailing by two at the end of the second chukka after back-to-back field goals from Toccalino. Before the end of the half, Monterosso Polo Team tried to build on their lead but sent the ball wide on multiple occasions leaving White Crane within reach. Aside from their two goals on handicap, White Crane was held scoreless and were left facing a 5-2 deficit entering the second half. 
With their sights set on maintaining their undefeated record, Monterosso Polo Team raced out of halftime with a quick pace that produced six shots on goal, but only Mackenzie Weisz found the goal. Yet to convert on any of their eight shot attempts, White Crane struggled to keep pace as their scoreless drought carried into the fifth chukka. That abruptly changed when a Penalty 4 conversion from Nico Pieres gave White Crane their first goal and seeing the ball sail through the goal posts seemed to awaken the White Crane offense. Pieres and James Harper combined to add three field goals on perfect shooting to pull within three and provide the team with hope entering the final chukka. In need of another strong chukka, White Crane shot at goal at any opportunity but were left without a goal as a strong defensive performance from Monterosso Polo Team carried them to the 10-6 victory.