U.S. Open Arena Polo Championship
The U.S. Open Arena Polo Championship was originally established by the Indoor Polo Association (I.P.A.) in 1926 for a trophy donated by Charles Danforth. In its inaugural year, it was won by the Yale University team made up of Reddington Barret, Winston Guest and William Muir. However, their champion status was quickly overtaken by Brooklyn Riding & Driving Club the following three years (1927-1929). The team consisted of the same three players each year: Carl Pflug, Gerard Smith and Warren Sackman this "three-peat" feat has only ever been accomplished twice in the history of the tournament. In 1930, the Optimists – Michael Phipps, Winston Guest and Lt. Morton Jones – broke Brooklyn's streak. Los Nanduces won the Open trophy the following year, led by Lt. Jones, Gerard Smith and Cyril Harrison. However, Winston Guest, the first player to be handicapped at 10 goals in the arena, and his team, the Optimists, won back-to-back titles in 1932 and 1933. According to Horace Laffaye in his book "Polo in the United States," "The indoor Open Championship then fell into abeyance until 1940, when it was revived for one year only."
 In 1954 the I.P.A. and the United States Polo Association joined forces. Therefore, when the tournament was re-established in 1980 it was renamed the National Arena Open Championship & Handicap. Hosted by the Polo Club of Chicago, the "indoor open" was played at the Chicago Avenue Armory. Four teams competed with players from Hawaii, California, Connecticut and Milwaukee. Maui team sponsor Peter Baldwin even went so far as to ship horses from California to Chicago in mid-December weather in order to play in the tournament. According to the 1981 Blue Book, over the five-day period "…the format was for the four teams to play one another on a round robin basis with all games scored both on flat and on handicap. At the end of the four matches each of the four teams had identical 1-1 records both on the flat and by handicap." As a result, the tournament hinged on the two final matches on the last day of play. Milwaukee team Joy Farm came out on top winning the esteemed title after a 40-year hiatus. The team was made up of father Billy and sons Jimmy and Charlie Stevens (Charlie filled in for Billy due to broken ribs from a previous injury), along with Richard Warren. The following year, Joy Farm repeated their win, with the entire Stephens family playing together this time. 
The restoration of the National Arena Open Championship led to greater regional diversity in terms of the clubs that hosted the tournament. Over the past 35 years the tournament has been played alternately on the East Coast and West Coast at clubs such as Shallowbrook Polo Club (New York), the Los Angeles Equestrian Center (California), Empire Polo Club (California), Great Meadow Polo Club (Virginia), West Hills Polo Club (New York), California Polo Club (California), and most recently for the last four years, Country Farms Polo Club in Medford, New York. This variety of club hosts has resulted in an equally varied list of winning teams without a historically dominant team, until the last few years. With that said, there are a few players, teams and clubs with notable achievements.
In the early years of the National Arena Open comeback, player Thomas "Tom" Goodspeed dominated on both the East and West coasts. He competed every year from 1980 to 1988, winning an impressive six times. His team Essex Leasing, with teammates Guy Gengras and William Tauber, won back-to-back championships in 1983 and 1984. Champion again in 1994, he holds the record for the highest number of Arena Open wins, with a total of seven. In that same year, he achieved a 9-goal handicap, which he held for ten years. 
According to Horace Laffaye in his book "Polo in the United States," "Yale had an impressive win in 2001, when Robert Arnold, David Eldredge and Jim DeAngelis scored 32 goals in their championship final, against ten tallies by Shallowbrook. That translates into eight goals per chukker, more than one a minute, for the winners, and a total of 42 goals in the match."
Another player of note is Dr. Fiona Seager, M.D., the first and only woman to have won the Arena Open, not once, but twice, in 2003 and 2004. Rated 2 goals at the age of 23, she won both titles alongside teammate John Gobin (a four-time title champion). It was also during this time that the Arena Open fielded a record six teams at the illustrious Great Meadow Polo Club in The Plains, Virginia.
This historic championship represents the highest level of arena polo competition currently played in the United States. In contemporary U.S. Open Arena Polo competition, Cedar Croft Farms has garnered the prestigious title from 2013-2015. A significant feat, as only the second team in the history of the tournament to achieve three consecutive wins with the same team members. The young team consists of Florida native, 8-goaler Kris Kampsen, University of Virginia graduate and 7-goaler and Team USPA member Felipe Viana, and 3-goaler Robert Ceparano. Last year, Cedar Croft Farms defeated Equuleus 13-10. Surprisingly, since his win in 2012 with team Weill Cornell, current arena 10-goaler Tommy Biddle has managed to make it to the finals on three different teams against Cedar Croft Farms, being narrowly defeated each year. Will this be Biddle's year to return to U.S. arena prominence, or will the young guns dominate the stage once again, winning a fourth consecutive year, making U.S. Open Arena Polo Championship history?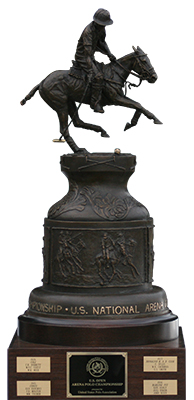 Rosters
Robert N. Ceparano (3)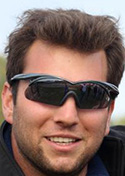 Felipe Viana (7)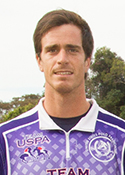 Kris Kampsen (8T)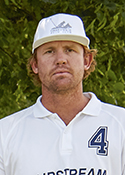 Joe DiMenna (A)
Magoo Laprida (7)
Tommy Biddle (10)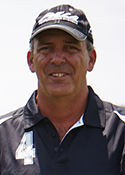 Sam Ramirez (3)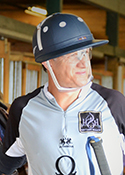 Jared Sheldon (5)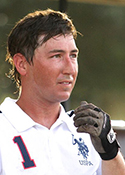 Matias Magrini (9)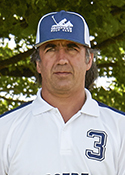 Miller & Miller/Don Ercole
Torito Ruiz (3)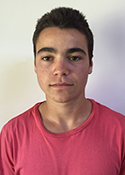 Juan Martin Zubia (7T)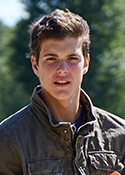 Santino Magrini (2T)
Bracket I
NYC Polo
Miller & Miller/Don Ercole

Bracket II
Cedar Croft
Equuleus

Top two ranked teams will compete in the U.S. Open Arena Polo Championship Final. Third and fourth ranked teams will compete for the United States Arena Handicap.
Schedule
Tuesday, July 26 
6:00pm ET – Cedar Croft vs. NYC Polo 
8:00pm ET – Equuleus vs. Miller & Miller/Don Ercole
Thursday, July 28
Time TBA – NYC Polo vs. Equuleus
Time TBA – Cedar Croft vs. Miller & Miller/Don Ercole
Saturday, July 30 
3:00pm ET – United States Arena Handicap Final
5:00pm ET – U.S. Open Arena Polo Championship Final