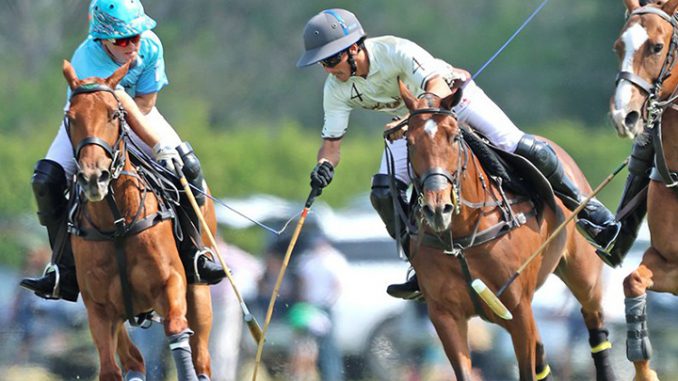 Aspen Valley Polo Club and La Fe Emerge Victorious in U.S. Open Polo Championship®
Qualifying matches continued in the U.S. Open Polo Championship® featuring a riveting Saturday doubleheader at International Polo Club Palm Beach (IPC). Kick starting the action on Field 4, foul troubles for CK Shack allowed Alejandro Novillo Astrada to convert six goals from the line to deliver Aspen Valley Polo Club the 14-10 victory. Switching to Field 5, La Fe and La Indiana grinded in the field through a defensive battle, as La Fe's signature quick start and five-goal contribution from 9-goaler Francisco Elizalde pushed his team to a 9-8 statement win.
Holding a 2-0 record, GAUNTLET newcomers Aspen Valley Polo Club looked to carry their momentum against a competitive CK Shack team still searching for their first victory of the tournament. Utilizing their team strength in open play, Aspen Valley Polo Club drew the first of fifteen combined fouls with Astrada sending the ball through the posts from the 40-yard line. Responding for CK Shack, leading scorer Santiago Toccalino hit his first of three goals of the match, while Henry Porter followed teammate Toccalino to give CK Shack a 2-1 lead. Drawing his second foul in the game, Astrada was credited with a Penalty 1, while displaying his accuracy from the field with another two unanswered goals to push Aspen Valley Polo Club back into a 4-2 lead at the half.

Allowing their third chukker momentum to carry them into the second half, Astrada continued his spectacular day with two more penalty conversions, as 10-goaler Pablo Mac Donough joined in Aspen Valley Polo Club's offensive action sinking his first of three goals in the half. Replacing an injured Kris Kampsen, Peco Polledo made an impact for CK Shack offensively, but despite two goals from Toccalino in the field, CK Shack continued to trail by three. Converting his third Penalty 2 of the match, a steady Astrada lead his team from the line, while Mac Donough gave Aspen Valley Polo Club more breathing room on a run of three consecutive goals from the field to take the 12-5 advantage. Assigning all CK Shack members to the task of attempting a late comeback, goals from Toccalino, Polledo, Martin "Facha" Valent and Henry Porter brought their team within striking distance, however insurance goals from Aspen Valley Polo Club's Tommy Collingwood and Mac Donough's sixth goal of the game sealed the comfortable 14-10 victory for Aspen Valley Polo Club.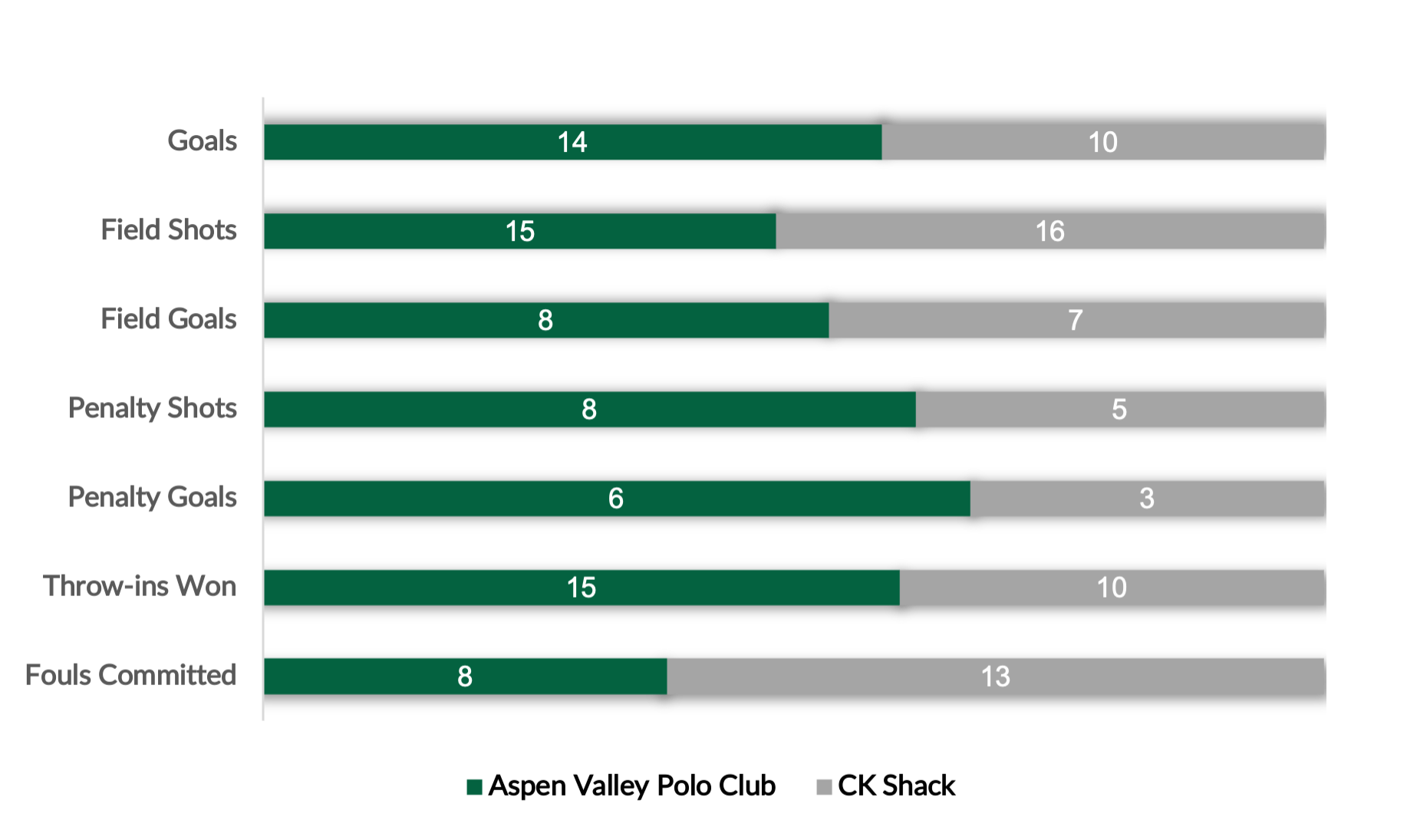 Relocating to Field 5, a 20-goal La Fe prepared to face an 0-2 La Indiana team in desperate need of a win. Notoriously quick starters, La Fe grabbed the early momentum on a quick Penalty 2 from Elizalde, as Louis Devaleix and Robi Bilbao followed from the field to take a 3-0 lead. Returning from injury, Elizalde's role as integral to the success of La Fe was displayed with his third goal in the first half. Showcasing a heated defensive battle, La Fe managed to keep La Indiana off the scoreboard in the first two chukkers of play, however, La Indiana's leading scorer Lucas "Luckitas" Criado Jr. finally broke free to score three unanswered goals, as La Indiana took a 3-5 deficit into the break.

Accounting for all of La Indiana's offense with the exception of one goal, Criado Jr. kicked off the second half of play with a run of three successful penalty conversions to boost La Indiana into the lead for the first time in the match. Not willing to lead another early lead slip by La Fe, Bilbao hit his second on the day to keep the game deadlocked 6-6. Scoring his seventh goal for La Indiana, Criado Jr. once again broke through La Fe's strong coverage, followed shortly after by a brilliant breakaway run from Jeff Hall to reclaim an 8-6 advantage. Only committing four fouls throughout the contested match, La Indiana's final two fouls would prove to be their most detrimental, sending 71% penalty shooter in Elizalde to the line to convert on back-to-back Penalty 2's. Tied at 8-all with overtime looming, the return of Elizalde ended in success as one final drive sent the ball sailing through the posts to capture a crucial 9-8 La Fe victory in bracket play.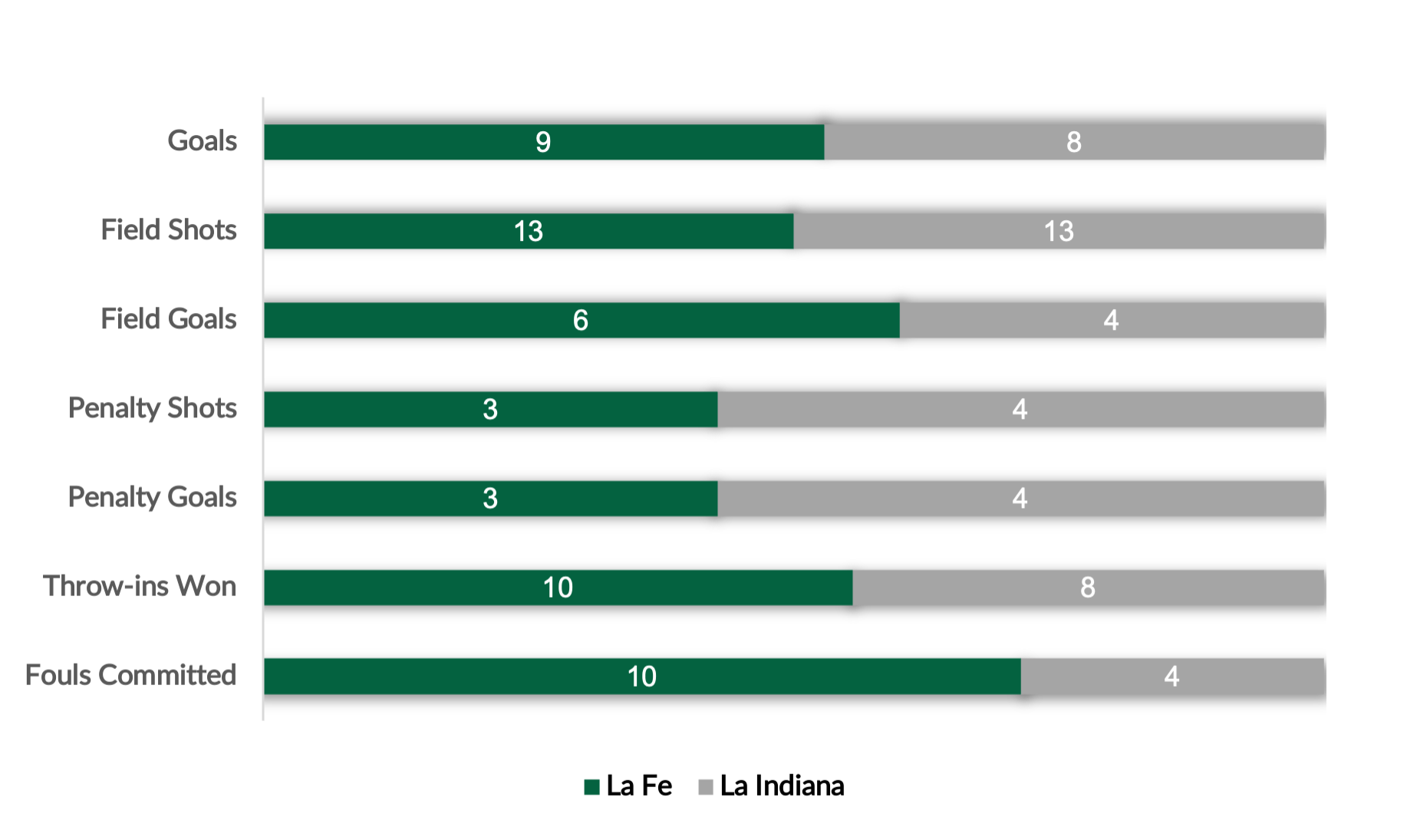 The U.S. Open Polo Championship® resumes April 10, at IPC with the Feature Game of the Week between Casablanca and SD Farms at 3:00pm ET at U.S. Polo Assn Field 1.
Photo Credit ©Alex Pacheco