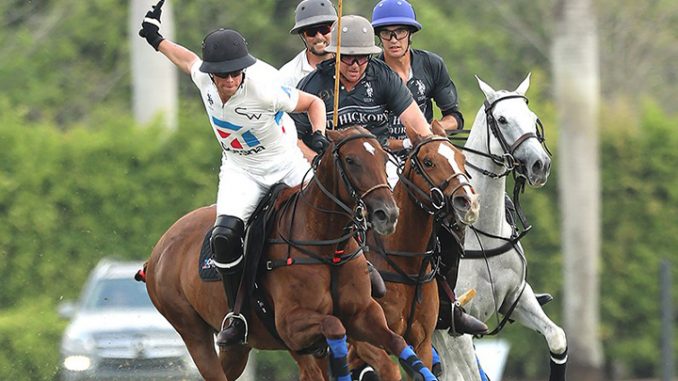 Cessna Takes Flight in U.S. Open Polo Championship® Victory
In the lone game of the U.S. Open Polo Championship® at International Polo Club Palm Beach (IPC), Cessna took to Field 4 against Old Hickory Bourbon/Airstream. Still searching for their first win of the tournament, Cessna's commanding start and offensive contributions from all teammates, including a six goal performance from Miguel Novillo Astrada guided Cessna to the 11-6 victory.
Establishing a firm lead at the onset of play, Astrada found early success at the penalty line with three conversions. Striking from the field, Will Johnston also hit the posts in the first chukker on an assist from Edward "Camp" Campbell, while Astrada sank his first in open play for a dominant 6-0 lead. Recovering from early foul troubles, team leading scorer Joaquin Panelo drove to the goal on back-to-back runs to finally get Old Hickory Bourbon/Airstream on the scoreboard to trail by five goals. Apart from Cessna's Gringo Colombres' first goal of the day, the third chukker belonged firmly to Old Hickory Bourbon/Airstream. Continuing to contribute for an injured Santino Magrini, Hilario Figueras sent a booming shot through the posts from near midfield, while Matias Magrini escorted another goal across the line. Despite Old Hickory Bourbon/Airstream's strong late half performance, Cessna's early dominance and success from the penalty line allowed them to take a 7-4 lead at the break.

Energized from his spectacular third chukker goal from distance, Figueras kick-started the second half for Old Hickory Bourbon with a Penalty 2 conversion. Answering with a Penalty 2 of their own off the mallet of Astrada, Cessna broke through on the field for a run of three unanswered goals, including Campbell's second in open play. Mounting a final response for Old Hickory Bourbon/Airstream, Figueras capped off his day with his third goal, however Old Hickory Bourbon's early foul troubles and inability to score from the field proved detrimental to their attempted comeback. Dominating their opponents on both ends of the ball, Cessna's effective team circulation and accurate shooting carried them through the match to a resounding 11-6 victory and first U.S. Open Polo Championship® win.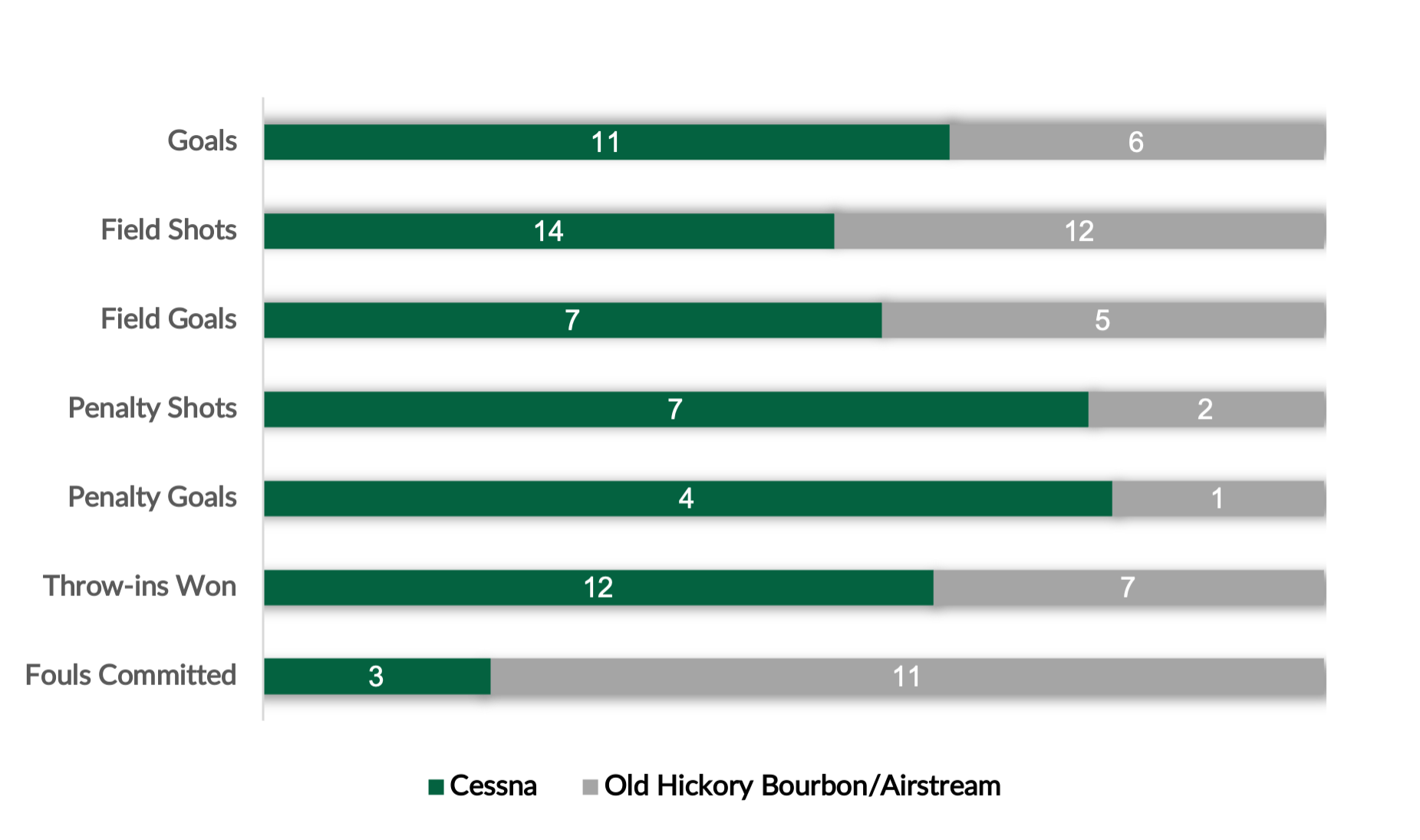 Doubleheader action resumes in the U.S. Open Polo Championship® at IPC on April 7, with Polo Training Foundation facing Pilot at 10:00am ET, followed by Dutta Corp/Show+ battling Sol de Agosto at 1:00pm ET.
Photo Credit ©Alex Pacheco