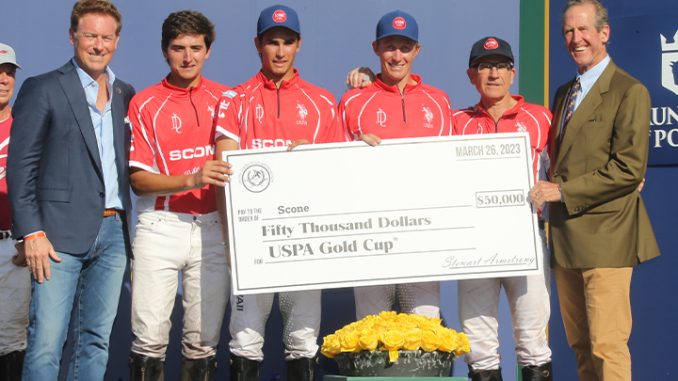 Scone Scores Second USPA Gold Cup® Title  
The highly awaited finale in the second leg in the Gauntlet of Polo at the National Polo Center- Wellington (NPC) pitted reigning USPA Gold Cup champions Pilot (Curtis Pilot, Matias 'Colo' Gonzalez, Matias Torres Zavaleta, Facundo Pieres) against Scone (David Paradice, Cody Ellis, Poroto Cambiaso, Tomas Panelo).

Awarded one goal on handicap, Ellis and Cambiaso fed off the electric atmosphere on U.S. Polo Assn. Field One to quickly bring Scone a 3-0 lead. Responding to Scone's aggressive start in the field, Pilot narrowed the gap on field goals from Zavaleta and Pieres. Emerging from the tent with a narrow 4-3 lead, Scone initiated their fourth quarter takeover on Panelo's second of the match, followed by back-to-back goals from Cambiaso. Finally halting Scone's dominance in open play, Zavaleta got Pilot back in the driver's seat, as a Penalty 2 from Pieres brought his team back within reach. Entering the final chukker with a slim two-goal lead, Scone managed to hold their charging opponents to just one final drive from Pieres, as a final defensive stand delivered Scone the 8-6 victory, $50,000 in prize money and their second USPA Gold Cup title since 2021.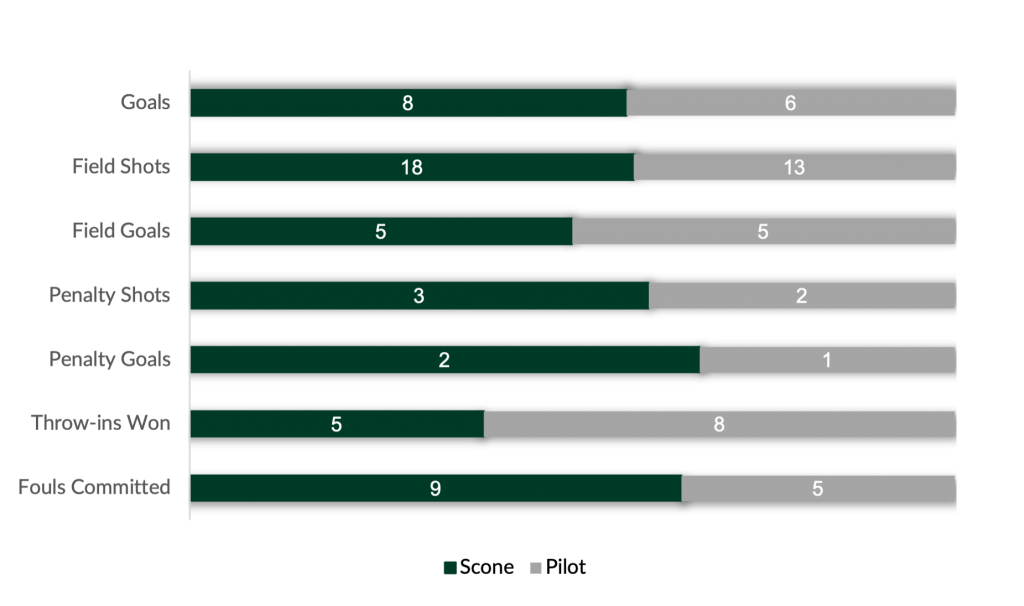 Most Valuable Player was awarded to Tomas Panelo. Best Playing Pony and Argentine Best Playing Pony honors were given to "Cabe Bailarina" (Loyal Force x Dolfina Tanguera), played by Poroto Cambiaso, and owned by La Dolfina.
Upcoming Schedule:
U.S. Open Polo Championship®
Tuesday, March 28
Aspen (0-0) vs Two Trees by Jefferies (0-0) at 10:00am ET
La Elina (0-0) vs Dazos (0-0) at 4:00pm ET
All games of the U.S. Polo Championship will be livestreamed exclusively on the USPA Polo Network.
Photo Credit: David Lominska