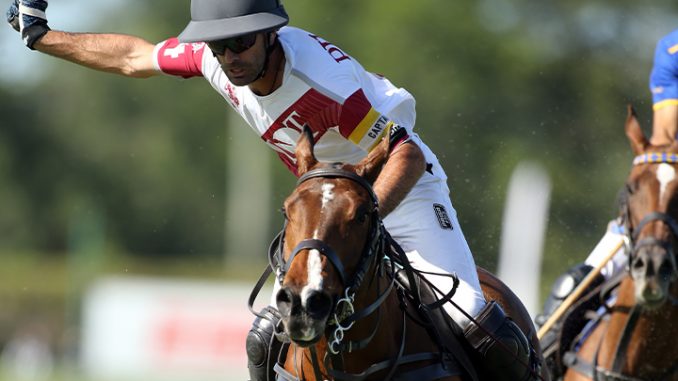 Scone and Pilot Reach USPA Gold Cup® Final
Wednesday's anticipated semifinal competition in the USPA Gold Cup at the National Polo Center- Wellington kicked-off between Dutta Corp/Show+ (Joaquin Avendaño, Mariano 'Nino' Obregon, Tomas Garcia del Rio, Timmy Dutta) versus Scone (David Paradice, Cody Ellis, Poroto Cambiaso, sub. Tomas Panelo), followed by reigning USPA Gold Cup champions Pilot (Curtis Pilot, Matias 'Colo' Gonzalez, Matias Torres Zavaleta, Facundo Pieres) facing Park Place (Andrey Borodin, Juan Britos, Hilario Ulloa, Jason Wates).

Awarding Scone one goal on handicap, 9-goaler Cambiaso got off to a hot start on three goals, including two conversions. Closing the gap to keep Dutta Corp/Show+ in the game, leading penalty scorer del Rio found success from the line, with Dutta striking from the field to tie the contest 8-all at the half. Initiating their second half push, contributions from Cambiaso and Panelo complimented an impressive defense effort to keep Dutta Corp/Show+ off the scoreboard in back-to-back chukkers. Running out of time, Garcia del Rio added his sixth goal of the game, but final efforts from Ellis and Cambiaso sealed Scone's 14-10 victory.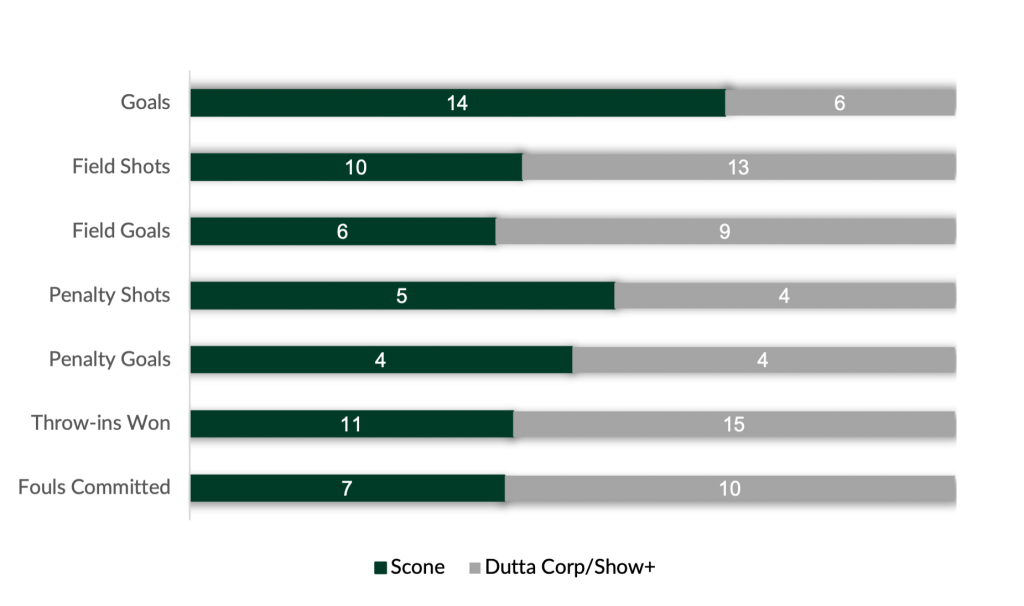 Pilot and Park Place kicked-off their high scoring affair with Park Place earning a surprising edge on five goals from Ulloa. Despite three goals from leading scorer Pieres' Pilot suddenly found themselves trailing by three to open the final chukker of the first half. Slicing into their deficit, Pieres and Zavaleta combined for four-goals to bring themselves within two at the break. Holding Park Place to three from Ulloa and Britos, the powerful duo of Ulloa and Zavaleta kept the pressure on their opponents finding the posts for six-goals, including four off the mallet of Zavaleta. Taking a narrow 13-12 lead into the final chukker of regulation, the two 10-goalers in Ulloa and Pieres traded field goals, as a crucial drive from Britos tied the match at 14-all. With overtime looming, Zavaleta managed to pick the ball off a broken Park Place knock-in, redirecting the ball straight through the posts to send Pilot back to the USPA Gold Cup final with the 15-14 triumph.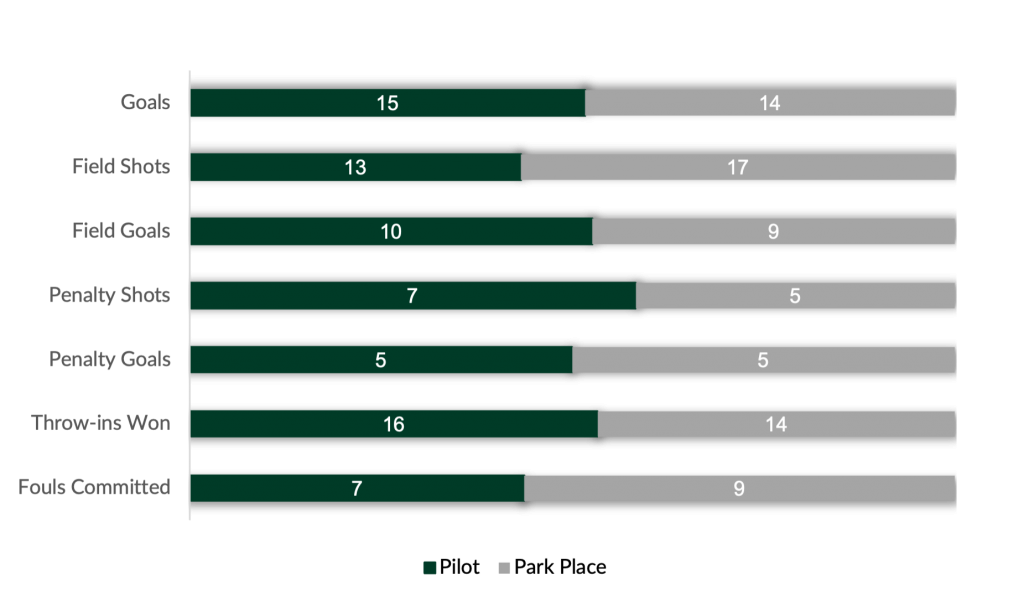 Upcoming Schedule:
USPA Gold Cup Final
Sunday, March 26
Team vs Team at 3:00pm ET
The USPA Gold Cup Final will be livestreamed exclusively on the USPA Polo Network.
Photo Credit: David Lominska