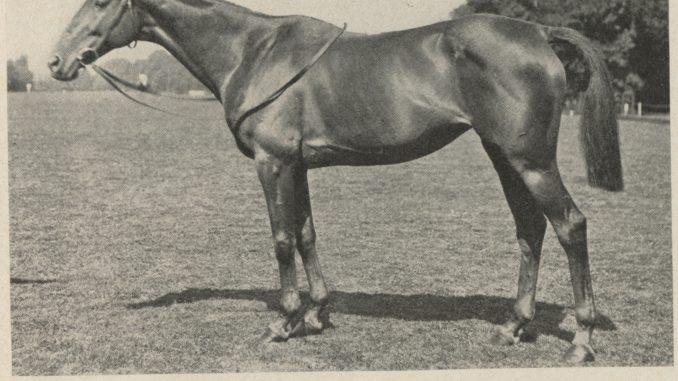 Museum of Polo and Hall of Fame
February 21, 2023
LAKE WORTH – It was an emotional evening for more than 250 distinguished guests who gathered to celebrate the sport's heroes past and present at the glamorous 34th annual Museum of Polo Hall of Fame Awards Dinner and Induction Gala on Friday (Feb. 17).
One of the premier events of the high-goal polo season in Florida, the black-tie gala shines a spotlight on the stars of the sport that often brings out surprises throughout the salute to greatness.
Highlighting the event was the induction of former 8-goaler Jeff Hall, a 10-time winner of the Silver Cup and one of the most accomplished U.S. players in recent history. Aided by cheers, whistles and a standing ovation, Hall walked calmly to the podium and spoke about his early years in the sport and the unfailing support of his family, especially his father. He then announced that "this is not my retirement speech." Hall, 43, is the youngest Hall of Famer ever inducted and received another standing ovation after his speech.
The most poignant moment occurred when Tom Hughes' grandson, Cole Salgado, accepted the posthumous Iglehart Award for his grandfather. He talked about how he learned about his grandfather and his well-known penchant for storytelling. The 17-year-old choked up several times while talking about his late mother, who passed away on Dec. 8, 2022 and how much she would have enjoyed the festivities. He received a standing ovation as the crowd encouraged him to continue and another one when he finished.
Other 2023 honorees were Alexander Haagen III (Iglehart Award), Aiden Roark (Hall of Fame), and Horses to Remember Hale Bopp, owned by Hall of Famer Adam Snow, and None So Pretty, owned by Hall of Famer Stephen "Laddie" Sanford.
This historic night was made possible out of the generosity of the event's sponsors. Thanks to Grand Gala Dinner Sponsors, Marc and Melissa Ganzi and Grand Champions Polo Club, guests were treated to an elegant dinner. Additional sponsorship support was provided by Olexa Celine and the Robert I. Goldman Foundation, Ambassador Glen Holden, and U.S. Polo Assn. who each helped make the night even more memorable.
Upon arrival guests enjoyed an hour of cocktails and passed hors d'oeuvres that kicked off the festivities with beverages provided courtesy of Wine and Spirits sponsors Robert S. Lipman, Margaret Lipman Orthwein, Lipman Brothers, LLC, Brown-Forman, Bacardi USA, Tito's Handmade Vodka, Old Hickory Bourbon, Harken Chardonnay, Rabble Wine Co., and Korbel Champagne.
Guests took home beautiful gift books featuring artwork by Melinda Brewer, whose horse portraits hang in the Museum's Horses to Remember Exhibit. The gift books were generously sponsored by the Iconica Foundation, and Steve Cox.
The National Museum of Polo and Hall of Fame is tremendously grateful to its Photography, Exhibit, and Social Media partners for capturing the memories of the 34th Hall of Fame Induction Gala. Special thanks to Alex Pacheco, Krystal Zaskey Photography, and Chukker TV for their hard work and contributions for this event and throughout the year.
The Hall of Fame Awards Dinner is the most important annual fundraising event for the Museum, a 501(c)(3), not-for-profit organization. The Museum of Polo and Hall of Fame is dedicated to fostering an appreciation of the sport and its history as well as honoring those who have made outstanding contributions to the sport.