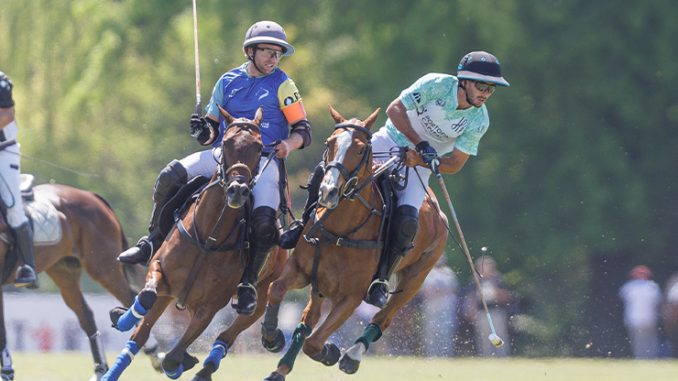 The fourth day of competition in the 83rd Tortugas Open featured play in Zone B beginning with a thrilling match between La Irenita Clinova (Facundo Fernandez Llorente, Tomas Fernandez Llorente, Matias Torres Zavaleta, Isidro Strada) and La Hache Cria & Polo (Lucas Monteverde Jr., Carlos Maria Ulloa, Facundo Sola, Joaquin Pittaluga). The high-scoring contest came down to the final seconds on Field 5 at Tortugas Country Club.
After Monteverde Jr. opened the scoring for La Hache Cria & Polo, it was La Irenita Clinova that made their statement in the early moments of the match. Scoring four goals in the final three minutes of the first chukka, two coming from Strada, propelled them ahead 4-1. Continuing their momentum, two quick goals in the following chukka suddenly gave them a 6-1 advantage. In a match that featured multiple swings in momentum, La Hache Cria & Polo answered with a five-goal run of their own, led by two penalty conversions from Pittaluga and three field goals from Monteverde Jr. Before halftime, La Irenita Clinova took back control as all four players found the scoresheet in the third five-goal run of the match so far, as they broke a 7-7 tie to enter halftime with a 12-7 lead.

Regrouping at halftime, La Hache Cria & Polo fought their way back within reach as Sola converted a Penalty 2, which was quickly followed by field goals from Ulloa and Pittaluga. Looking to cement the victory, their first of the season, La Irenita Clinova turned once again to Strada who added his sixth and seventh goals of the game to push his team's lead to five. However, a memorable final chukka highlighted the back-and-forth action with La Hache Cria & Polo storming back to bring the game back into a tie at 15-all after three tallies from Ulloa. Exchanging goals, time began to tick down and overtime seemed imminent, but inside the final 30 seconds, Matias Torres Zavaleta found the space needed to score the game-winning goal and secure the exciting 17-16 victory.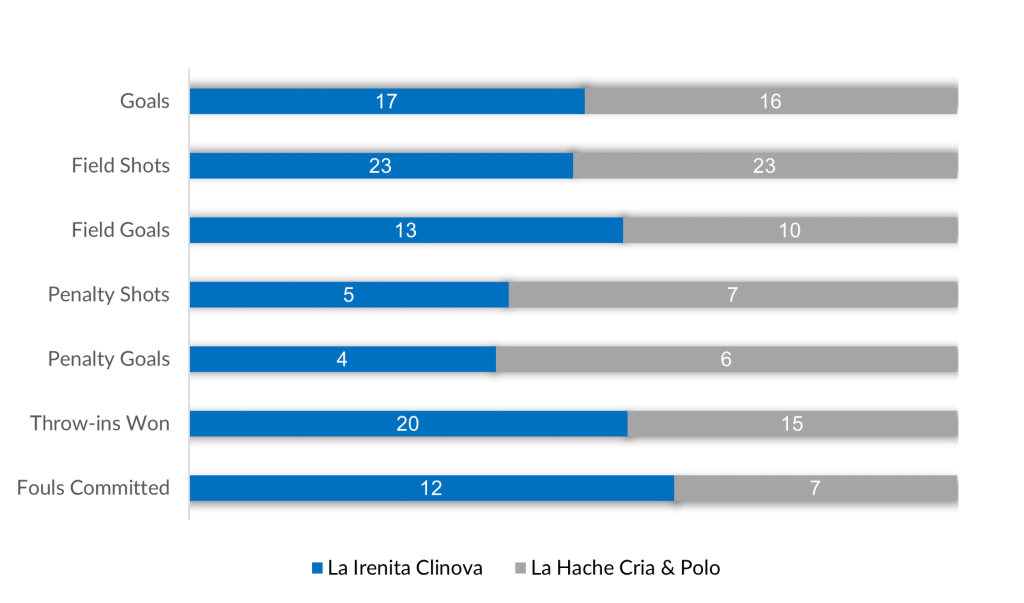 Looking to remain undefeated, La Hache La Roca (Polito Pieres, Hilario Ulloa, Guillermo Caset, Francisco Elizalde) received a boost from the return of 9-goaler Polito Pieres, while Ellerstina Yellow Rose (Gonzalito Pieres, Nico Pieres, Bautista Bayugar, Ignatius Du Plessis) were in search of their first victory of the tournament. Wasting little time, Polito Pieres scored just three minutes in, while also adding a second goal before the end of the chukka to give La Hache La Roca the 3-1 lead. The second and third chukkas displayed the dominance of La Hache La Roca, controlling possession and keeping Ellerstina Yellow Rose pinned in their own half. Outscoring their opponents 7-0 over the stretch, Caset led the offensive surge with three goals. Gonzalito Pieres ended the drought with his second goal, but it was the only offense his team could muster in the first half, trailing 12-2.

The break helped Ellerstina Yellow Rose strategize and they came out with back-to-back goals from Bayugar but La Hache La Roca quickly refocused and controlled play in the sixth chukka to maintain their double-digit advantage entering the final chukka of play. With the outcome all but decided, Polito Pieres was replaced by Rufino Bensadon for the last seven minutes. Converting two penalty goals, Ellerstina Yellow Rose finished on a high note, but they suffered their second loss, while La Hache La Roca improved to 2-0 with a final match against La Hache Cria & Polo standing between them and the final.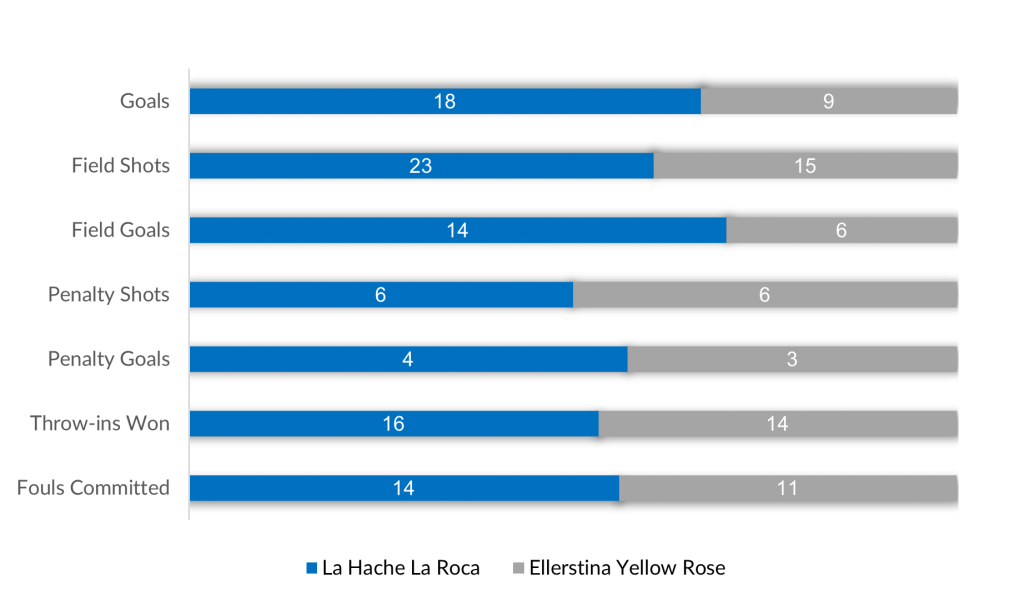 Photo Credit: ©Matías Callejo/Prensa AAP