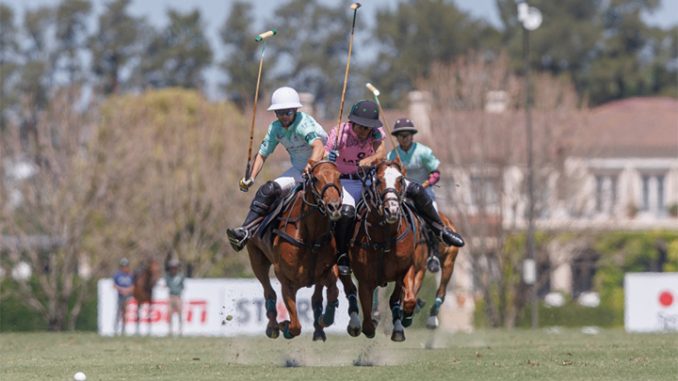 Resuming action in the 83rd Tortugas Open hosted by Tortugas Country Club, Ellerstina Yellow Rose (Nicolas "Nico" Pieres, Gonzalo Pieres, Bautista Bayugar, Ignatius du Plessis) faced-off against La Irenita Clinova (Facundo F. Llorente, Tomas F. Llorente, Matias Torres Zavaleta, Isidro Strada).

Each finding early success from the field, Tomas F. Llorente lead La Irenita Clinova with three field goals with Strada accounting for the only two conversions of the first half. Outshooting their opponents in open play, Ellerstina Yellow Rose's ability to strike early and often featured a balanced effort between Gonzalo Pieres and du Plessis combining for eight goals to guide the team in black to a 10-7 lead at the break.
Despite a strong push from La Irenita Clinova in the second half, Ellerstina Yellow Rose earned their first penalty attempts of the match, with Gonzalo Pieres going 3 for 3 at the line. Featuring a nine-goal performance from Gonzalo Pieres combined with a united offensive effort to hold La Irenita Clinova to just two goals, as Ellerstina Yellow Rose hung onto their lead to seal the 17-10 victory. Earning their first victory of the tournament, both Ellerstina Yellow Rose and La Irenita Clinova will set their sights on preparation for the finale of the Triple Crown, the 130th Argentine Polo Open.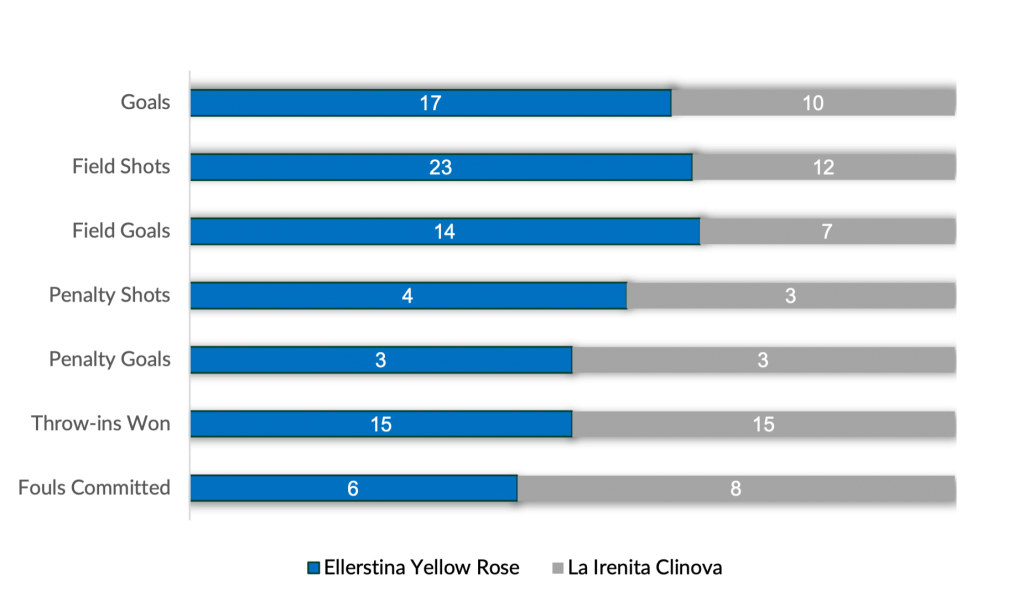 Following the previous result from Ellerstina Yellow Rose over Clinova La Irenita, the awaited matchup between La Hache La Roca (Pablo Pieres, Hilario Ulloa, Guillermo Caset, Francisco Elizalde) and La Hache Cría & Polo (Lucas Montverde Jr., Carlos Maria Ulloa, Facundo Sola, Joaquin Pittaluga) pitted the Ulloa brothers against each other to determine the tournament's first finalist.

Excelling in open play, La Hache La Roca controlled the early pace with seventeen shots on goal resulting in eight goals. Each contributing three from the field, Elizalde and Hilario Ulloa provided the offensive firepower for La Hache La Roca, however foul troubles kept La Hache Cría & Polo within contention. Converting six of seven attempts, with four coming off the mallet of Pittaluga, La Hache Cría & Polo found themselves trailing by just two at the half.
Establishing an offensive rhythm in the latter stages of the match, La Hache Cría & Polo shot 57% from the field, with contributions from Pittaluga, Monteverde Jr. and Carlos Maria Ulloa. Countering Pittaluga's seventh conversion of the contest, La Hache La Roca answered with three in open play from Hilario Ulloa as their flurry of shots at goal paid off. Totaling 31 attempts at the posts, it was La Hache La Roca's ability to successfully manoeuvrer around the defense and put pressure on their skilled opponents that led to the 15-13 triumph and first Triple Crown finals appearance of the season.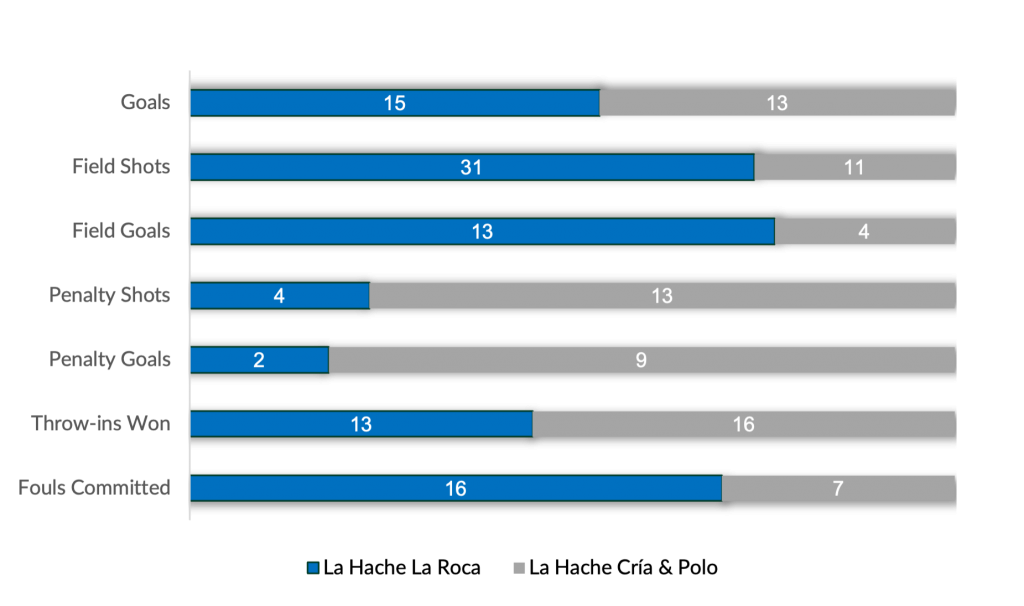 Upcoming Schedule
Saturday, October 21
Cría La Dolfina vs La Ensenada
La Dolfina Saudi vs La Natividad
Photo Credit: ©Matías Callejo/Prensa AAP