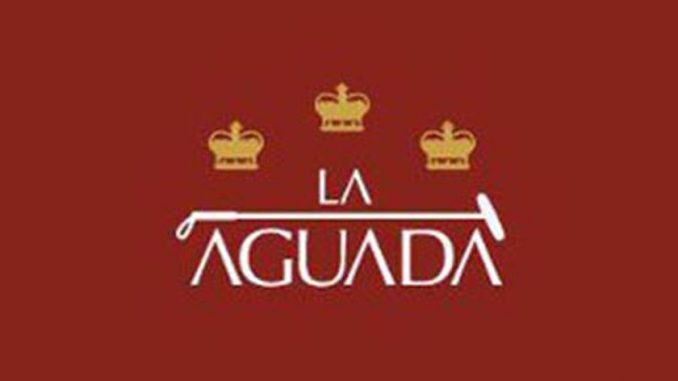 V Argentine Amateur Championship kicks off at La Aguada Polo Club with brand new amateur handicap
The V Argentine Amateur Championship, presented by Río Uruguay Seguros, the opening competition of the 2019 Autumn Season, hosted by La Aguada Polo Club, in Open Door, Argentina, will commence on Saturday March 31, and will run through Sunday April 7.
Established as one of the most successful events within the Novillo Astrada family's club calendar, the Amateur Championship encourages the values and the true spirit of the sport – fair play, family, friends, providing a great opportunity to enjoy polo in a relaxed atmosphere.
This fifth edition will feature some big news: the tournament will showcase eight teams broken down into two leagues. All the players will be rated with the brand new amateur handicaps recently established by the Argentine Polo Association. This means that the competition is for teams up to 24 goals amateur handicap.
This is the schedule of the first day of action, on Saturday March 30:
3pm: Las Betulas vs. La Cautiva
4,30pm: Libres del Sur vs. Miralejos
3pm: Esmowing vs. La Malterina SBG
4,30pm: RSK Polo vs. La Aguada
TEAMS
Libres del Sur: Emiliano Nespola 5, Ezequiel Nervi 6, Christian Condomi Alcorta 7, Eduardo Novillo Astrada 6. Total: 24
Las Bétulas: Diego Harriague 5, Diego Steverlynck 5, Javier Uranga 8, Tomás Allende 5. Total: 23
La Cautiva: Tomás Gilligan 5, Federico Benítez Cruz 5, Christian Cavanagh 7, Matías Iribarren 5. Total: 22
Miralejos: Ernesto F. Urien 4, Emiliano J. Urien 5, Thomas Urien 6, José Arnal 5. Total: 20
Esmowing: Nicolás Pisarenko 6, Miguel Vigano 6, Ignacio Uranga 6, Marcelo Young 5. Total: 23
RSK Polo Team: Jerónimo Bosch 5, Esteban Llavallol 5, Francisco Moretti 5, Christian von Rennekampf 8. Total: 23
La Aguada: Alejandro Savage 5, Mariano Bosch 5, Diego Bosch 5, Maximiliano Pistone 7. Total: 22
La Malterina SBG: Roberto Boero Mansilla 5, Juan Saffratti 4, Federico Pieres 6, Alejandro Amadeo y Videla 6. Total: 21
FIXTURE
Saturday March 30
3pm: Las Betulas vs. La Cautiva // Esmowing vs. La Malterina
4,30pm: Libres del Sur vs. Miralejos // RSK Polo vs. La Aguada
Sunday March 31
10,30am. Libres del Sur vs. La Cautiva // Esmowing vs. La Aguada
12pm: Las Betulas vs. Miralejos // RSK Polo Team vs. La Malterina SBG
Saturday April 6 (times TBA)
Libres del Sur vs. Las Betulas
La Cautiva vs. Miralejos
Esmowing vs. RSK Polo Team
La Aguada vs. La Malterina SBG
Sunday April 7 – FINALS (times TBA)
4to. Zona A vs. 4to. Zona B
3ro. Zona A vs. 3ro. Zona B
2do. Zona A vs. 2do. Zona B
1ro. Zona A vs. 1ro. Zona B