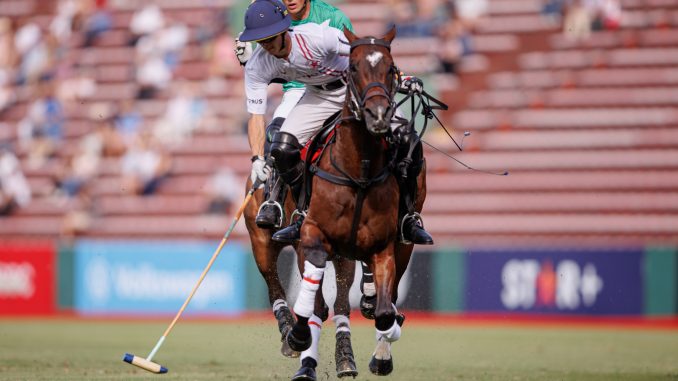 Chapaleufu Claim Historic Upset Against La Natividad
A dramatic second day of play in the 128th Abierto Argentino de Polo featured two last second finishes, beginning with La Dolfina Brava Polo Team defeating Alegria Standard Wealth 14-13, while Chapaleufu claimed a historic 17-16 upset against Hurlingham Open champions La Natividad to conclude play at Palermo. 
One of two teams to claim a spot at Palermo from the Clasifiacion, Chapaleufu entered their match against the heavily favoured La Natividad holding seven less goals on handicap but produced the memorable victory when Rufino Bensadon made a penalty shot to begin overtime. Finishing with an incredible 15 goals, Bensadon went toe-to-toe with Camilo Castagnola's 11 goals, keeping La Natividad slightly ahead until the final two chukkas. Producing nearly identical stats from both the field and the penalty line after regulation, it was La Natividad's foul trouble throughout the second half that allowed Chapaleufu to pull even and complete the momentous victory on the famed grounds of Palermo.

Fresh off their victory in the Hurlingham Open, La Natividad wasted little time in the opening chukka, scoring four goals on two penalty conversions from Camilo Castagnola and a field goal each from Polito Pieres and Bartolome Castagnola. Chapaleufu made a push offensively behind the duo of Bensadon and Julian de Lusarreta, combining for three goals and an assist over the second and third chukkas to cut La Natividad's lead to two. Trading goals in a close fourth chukka, the difference remained at two in favour of La Natividad entering halftime. 
Scoring four goals in six minutes to begin the second half, Bensadon instantly gave Chapaleufu energy, as the chance of an upset became a reality with the scoreboard tied at 11-all. Drawing on their experience, La Natividad inched back ahead after a penalty conversion and field goal for Camilo Castagnola. With no clear advantage in open play between the two teams, open space was difficult to find in the tightly marked contest. Consecutive penalty conversions for Bensadon helped Chapaleufu tie the score and leave the eighth chukka to determine the champion. After nearly four minutes of scoreless play, Chapaleufu received a foul and Bensadon confidently sent a Penalty 2 through the goal posts to put Chapaleufu ahead. Displaying remarkable poise, La Natividad quickly responded with a penalty conversion of their own as time ticked down and just one minute remained on the clock. Driving forward, Chapaleufu sent a shot wide leaving seconds for a La Natividad knock-in to help them gain field position, but a miscue from Bartolome Castagnola left Chapaleufu with a penalty shot to claim the victory. Taken to begin overtime, Bensadon from 60 yards out, sent the ball through the goal posts and began their celebration with the 17-16 triumph.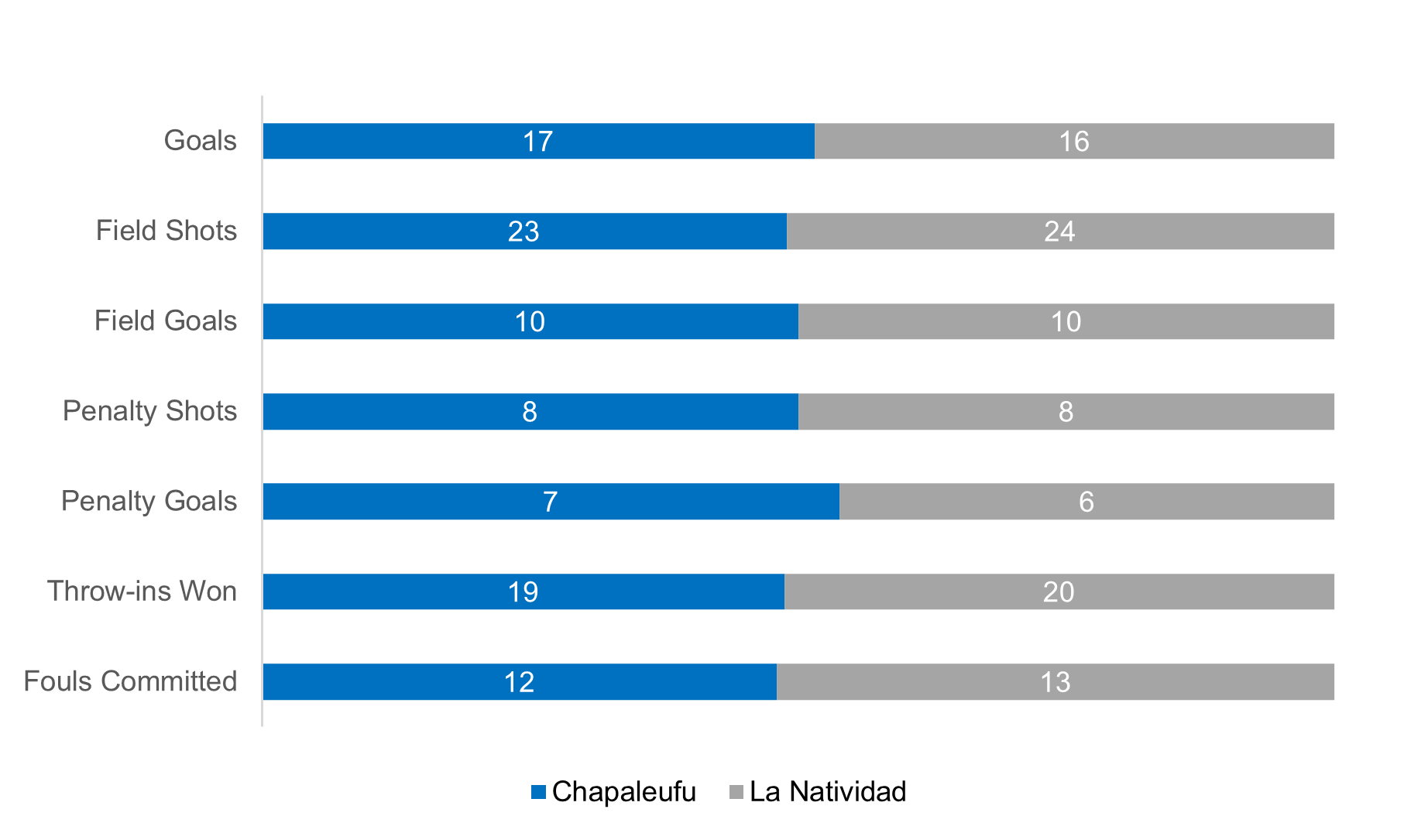 Earlier in the day, Alegria Standard Wealth played La Dolfina Brava Polo Team even into the final seconds, but another dramatic finish saw substitute Tomas Panelo flip the ball into the goal for the narrow victory. Shooting 60% from the field compared to just 32% for La Dolfina Brava Polo Team, Alegria Standard Wealth had their opportunities to claim the win behind their efficient shooting, but foul trouble sent Poroto Cambiaso to the penalty line nine times, where he converted eight in what was the difference in the match. 

A slow start for La Dolfina Brava Polo Team resulted in just one Penalty 2 conversion through the opening two chukkas as Alegria Standard Wealth generated high-quality scoring chances with accurate passes to goal. Tomas Garcia del Rio opened the scoring, but it was a perfect second chukka that gave Alegria Standard Wealth a 4-1 lead with one goal from all four players in their well-rounded attack. Returning to the penalty line, La Dolfina Brava Polo Team provided an immediate response in the third chukka, converting two penalties, while Panelo contributed his first goal in place of the injured Rodrigo Andrade. The momentum swung once again in Alegria Standard Wealth's favour, as their relentless attack was led by two goals from Agustin Merlos to finish the half and put his team ahead 7-5.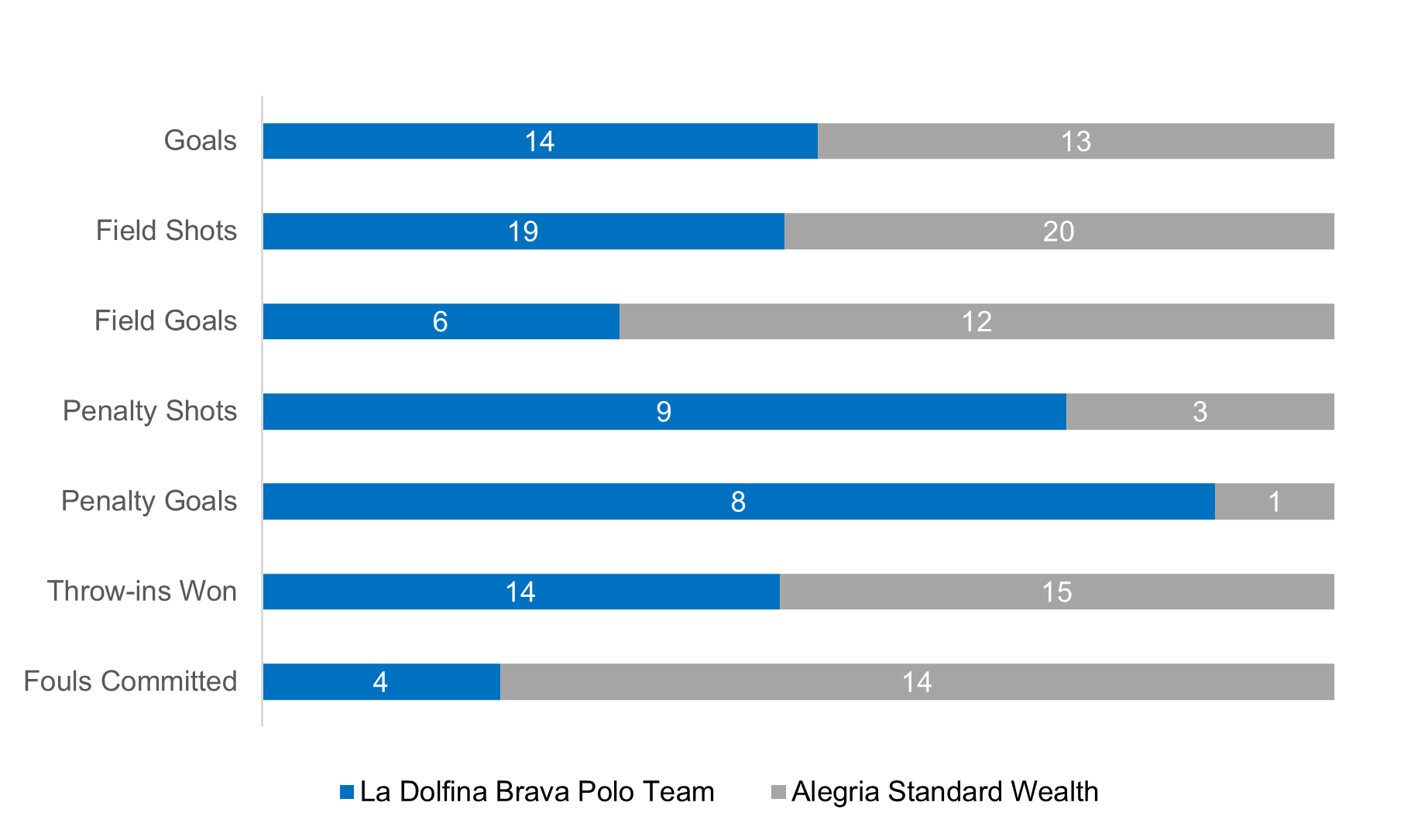 Despite foul trouble continuing to be a factor for Alegria Standard Wealth, they continued to match La Dolfina Brava Polo Team stride-for-stride due to their accurate shooting at goal. A fast-paced fifth chukka produced three goals for each team, highlighted by three from Cambiaso and two from Pedro Zacharias. However, despite their best efforts, Alegria Standard Wealth's foul issues eventually allowed La Dolfina Brava Polo Team to fight their way back into the game, dominating the sixth chukka 4-0 and taking the lead after two more penalty conversions from Cambiaso. Merlos drove forward in the #1 position to create a dramatic finish, helping Alegria Standard Wealth pull back ahead at 12-11 after their first penalty goal of the match. With time running out, Cambiaso added his eighth penalty goal to tie the score and with 30 seconds remaining, a neckshot from Guillermo Terrera was left right in front of the post and Panelo flipped it through the goal to secure the hard-fought victory for La Dolfina Brava Polo Team. 
Photo Credit: ©Matias Callejo