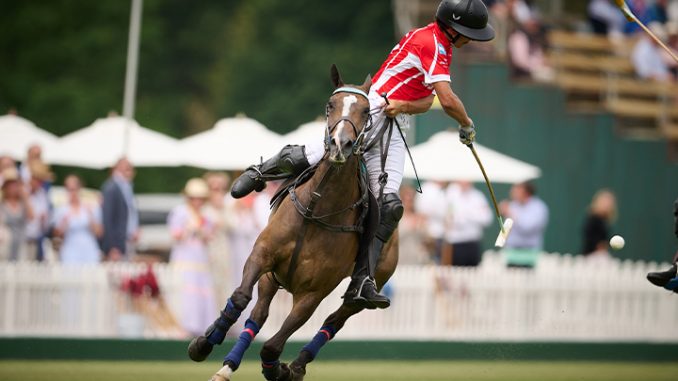 Opening play in the British Open Polo Championship for the Cowdray Gold Cup at Guards Polo Club, a head-to-head battle between Scone and Vikings saw Scone claim a decisive 11-5 victory.
Dominating possession throughout the game, Scone overwhelmed Vikings with a relentless offense, led by the efforts of Tomas Panelo, who finished the contest with a team leading four goals. Outshooting Vikings 24 to 8, Scone produced a fast-paced attack that also proved to be efficient, shooting 40% from the field and taking advantage of each opportunity. Despite a five-goal performance from Diego Cavanagh, Vikings were ultimately unable to generate enough scoring chances to match Scone in the six-goal defeat.

Kicking off the first half of play, Scone dominated in the early stages with contributions from all four players, including two off the mallet of Panelo. Struggling to produce a sustained attack from the field with just two shots on goal, Cavanagh accounted for all of Viking's first half offense, sending two through the posts as Scone seized a commanding 4-2 lead at break.
Entering the second half, Scone continued their strong performance, holding off Vikings with an organized defence that kept their lead at six. Scone's young star Poroto Cambiaso proved to be a consistent factor driving their attack with back-to-back goals in the fourth, leaving Vikings facing a difficult task with two chukkas remaining. Carrying their momentum into the fifth, Scone produced four shots at goal, including a successful drive from Panelo to remain in front. Finishing their strong performance, Scone held Vikings to a single goal effort from Cavanagh, as Scone easily completed the impressive 11-5 victory.
Adding to their first their first victory of league play, Scone were also the recipients of the Carlos Gracida Memorial Trophy.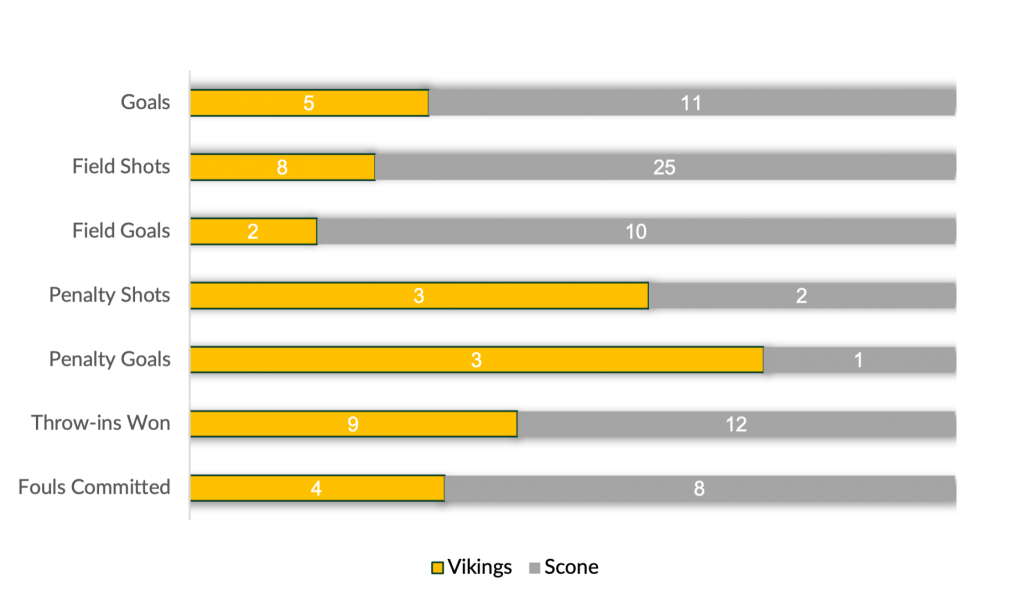 Capping off the first day of league play, Marques de Riscal faced BP Polo with Marques de Riscal emerging victorious 14-7.
Striking BP Polo with a powerful and consistent offensive effort, Guillermo Caset led Marques de Riscal with a spectacular ten-goal performance. Catching their edge from the line, Caset excelled at the line converting shooting 70% to convert seven goals on ten attempts.

Scoring first, Marques de Riscal claimed the lead with a two-goal effort from Caset. A feverous offense resulted in Marques de Riscal overwhelming BP Polo in the second chukka. In a four-goal second chukka, two from Santiago Cernadas extended Marques de Riscal's lead to four. Struggling to match the firepower of Marques de Riscal, two goals between Garvy Beh and Benjamin Panelo in the half fell short, as Marques de Riscal took a firm 9-3 lead into the half.
Emerging from the tent, Marques de Riscal continued their strong play, holding off BP Polo to just two goals from a determined Garvy Beh to maintain a 10-5 advantage. Carrying their momentum into the fifth chukka, Caset continued to shine with a run of three consecutive conversions. Despite a 6-goal performance from BP Polo's Beh leading his team with all but one of their goals, Marques de Riscal prevented BP Polo from pulling within reach to collect the 14-7 victory.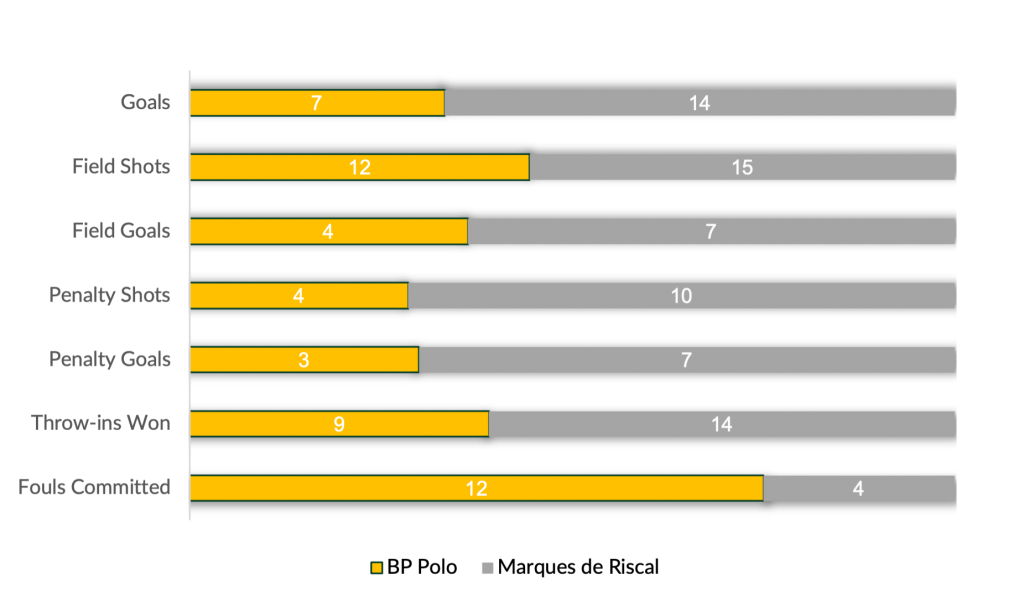 Photo Credit: ©Mark Beaumont