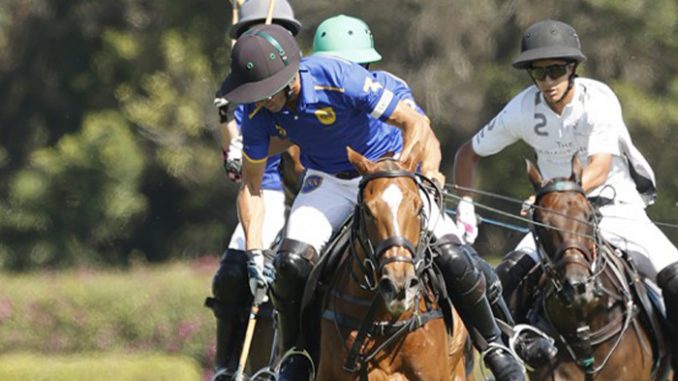 Park Place Reach C.V. Whitney Cup® Semifinals After Resounding Victory
The first quarterfinal in the 2022 C.V. Whitney Cup® featured a resounding victory for Park Place against La Indiana, capturing the 15-6 on Field 3 at the International Polo Club Palm Beach (IPC).
Asserting their fast, style of play from the opening throw-in, Park Place produced a relentless offense that scored 12 field goals on 63% shooting over the first four chukkers. Receiving 11 combined goals from their elite duo of Juan Britos and Hilario Ulloa, Park Place also received a strong performance from Cody Ellis, who added three goals of his own in the dominant victory. La Indiana entered the game averaging 12.5 goals per game, but their possessions were limited and were only able to convert 21% of their attempts from the field to finish with less than half their average total. With their sights set on defending their title, Park Place surged into the semifinal with the convincing nine-goal win.

Conceding one goal on handicap to begin the game, Park Place quickly erased it on a Penalty 2 conversion from Ulloa. Winning four of the five throw-ins in the opening chukker, Park Place consistently drove downfield, receiving two goals from Britos during a complete team performance where all four players contributed at least a goal or an assist each. Foul trouble for Park Place presented La Indiana with three attempts from the penalty line, but two misses allowed Park Place to extend their lead to five. Securing their stronghold on the game, Park Place ended the opening half on an 8-1 run that was led by the play of Ellis. Scoring all three of his goals in the third chukker, Ellis finished accurately on runs to goal as the potent Park Place attack ended the half with the commanding 12-3 lead.
Holding a nearly double-digit advantage, Park Place continued to push forward in the fourth chukker, turning to their duo of Britos and Ulloa, who continued to finish effectively around goal, bringing Park Place's goal total to an astounding 15 goals through four chukkers. Over the final two chukkers, Park Place ensured not to overextend themselves and protect their lead as La Indiana's Mariano Aguerre and Lucas Criado Jr. added a field goal each, but the first quarterfinal began to Park Place as they completed the dominant 15-6 win.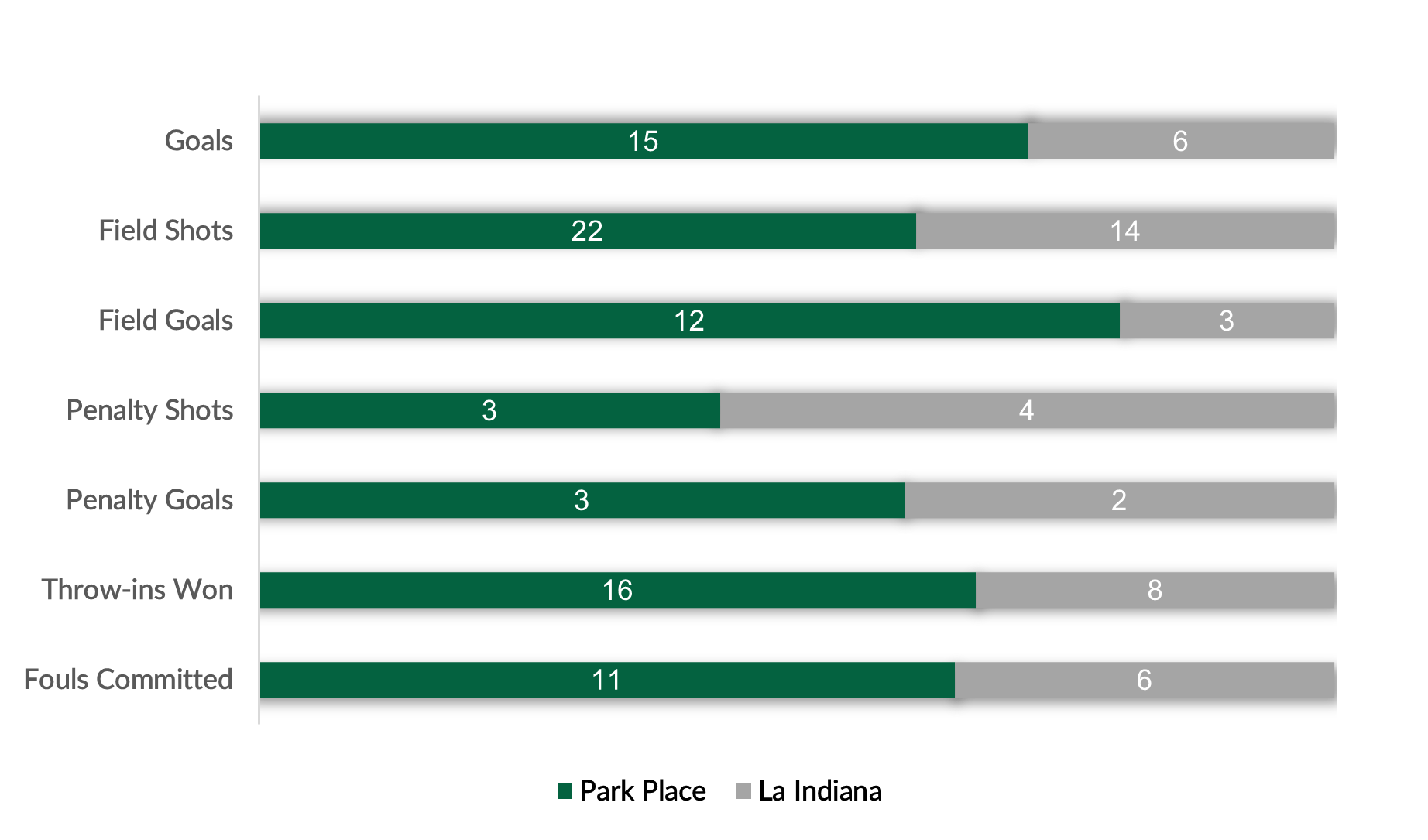 A busy Sunday at IPC includes three quarterfinals, beginning with Coca-Cola against Scone at 10am ET, followed by La Fe facing Pilot at 12pm ET and finishing with the feature game of the week at 3pm ET between Dutta Corp/Show+ and SD Farms on the Home of the U.S. Polo Assn. Field 1.
Photo Credit ©Alex Pacheco