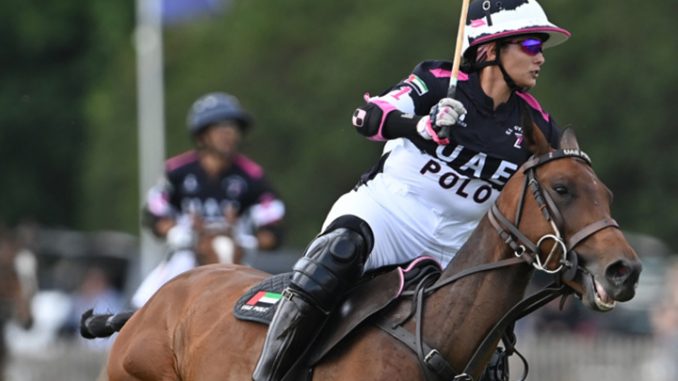 Twelve Oaks and UAE Polo Team Seize First Victories in Queen's Cup
Continuing action in the Queen's Cup at Guards Polo Club in Windsor, Berkshire, a 1-0 King Power faced a 0-1 Twelve Oaks at Noel Farm, where a balanced team effort and offensive contributions in open play and the penalty line carried Twelve Oaks to a 12-10 victory. Capping-off Saturday's doubleheader, 1-0 Monterosso faced defending Queen's Cup champions UAE Polo Team in their tournament debut, as five crucial penalty conversions off the mallet of Tomas Beresford helped to push UAE Polo Team's comeback for the 12-10 win.
Twelve Oaks and King Power found themselves locked in a closely contested battle in the first contest of the doubleheader, with the score remaining within one goal in all but the final chukka. Trading goals early in the match, King Power's James Harper struck from the field, while Joaquin Pittaluga and Charlie Wooldridge combined to post two goals for Twelve Oaks. Despite being outshot by their opponents in open play, Twelve Oaks's 57% shooting accuracy and consecutive goals from Cristian Laprida sent them into the half-time break with a narrow 5-4 advantage.

Continuing his strong play from the first half, Laprida opened the second half scoring on a counterattack, with Pittaluga passing the ball forward for the goal. Fighting back into the game with exceptional passing, King Power controlled the fifth chukka on two assisted goals and two penalty conversions to retake the lead and enter the final chukka ahead by one. Trailing by one with two minutes remaining, Charlie Wooldridge made his impact on the match, collecting his second assist of the chukka on a pass to Pittaluga, putting Twelve Oaks ahead to hold off King Power in the final moments and claim their first victory 12-10.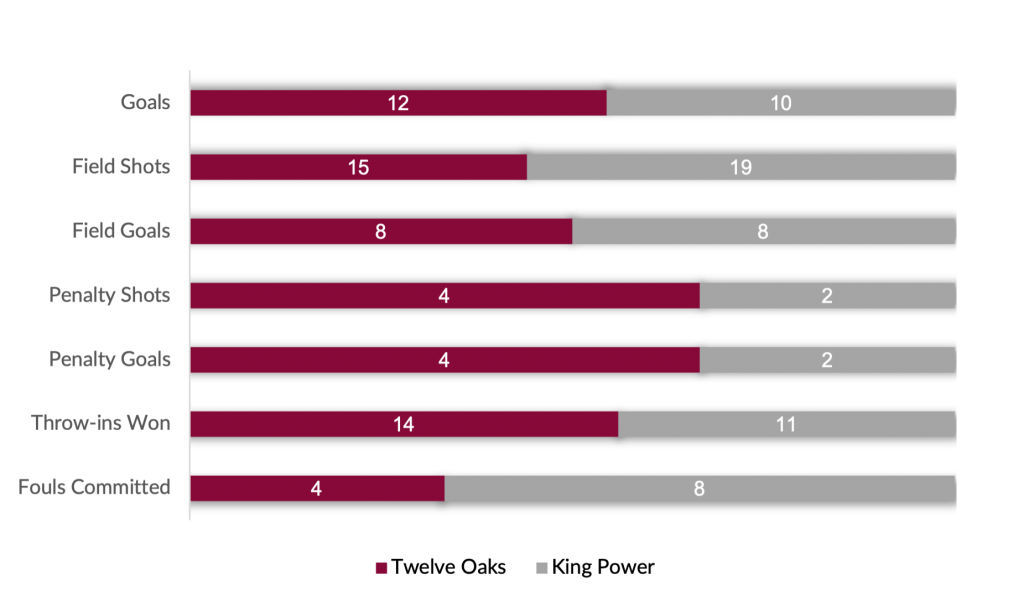 The reigning Cartier Queen's Cup champions UAE Polo Team made their long-awaited debut on The Duke's Ground at Guards Polo Club in the final match of Saturday's doubleheader. Without the services of young Lucas Monteverde Jnr and featuring a substitution by Juan Ambroggio, UAE Polo Team quickly established their early dominance, blanking Monterosso in the first chukka while Beresford and Bartolome Castagnola Jnr ignited an attack for a 2-0 lead. Awarded one goal on handicap with the second consecutive appearance of Poroto Cambiaso, Monterosso ended their scoring drought when Matias Gonzalez hit the posts on a drive from the field to kickstart a run of four unanswered goals. Limited to just one more goal from Beresford in the remainder of the half, Monterosso was firing on all cylinders to head into the half-time break 7-4.

Regrouping during the break, UAE Polo Team's Beresford delivered five penalty conversions in a six-goal fourth chukka that quickly turned a three-goal deficit into a three-goal lead. Fixing their foul troubles, Monterosso slowly worked their way back into the game behind the duo of Ignacio Toccalino and Cambiaso, but UAE's advantage allowed them to withstand this late push from Monterosso and register a successful debut with a 12-10 win. This victory also ensured that the UAE team won the Royal Windsor Horse Show Cup, traditionally played on the first weekend of the Cartier Queen's Cup tournament.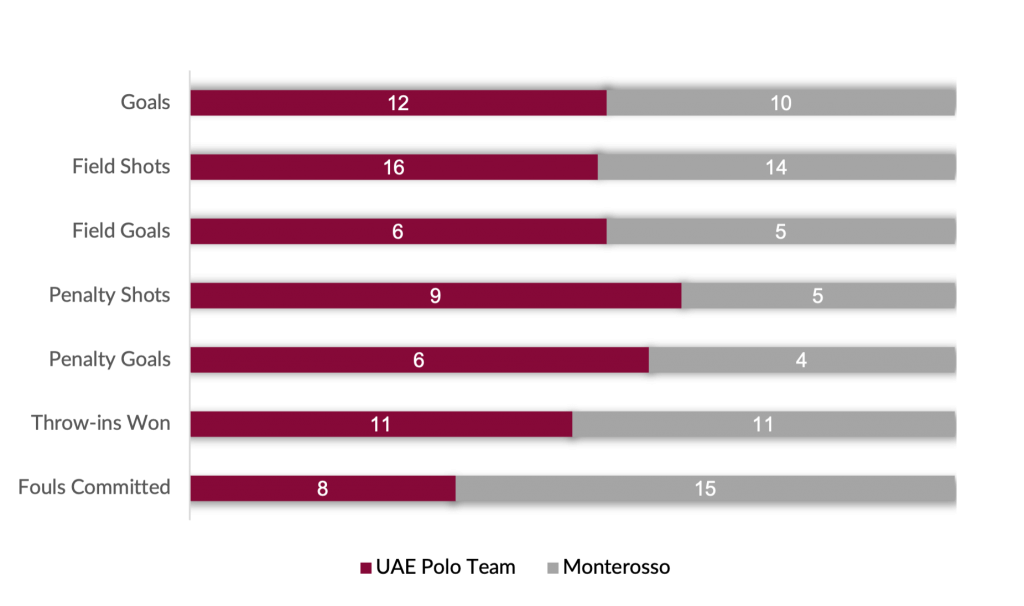 Regulation play in the Cartier Queen's Cup continues May 22, with Murus Sanctus against Park Place at The Castle Ground- Flemish Farm, followed by Great Oaks LL versus Vikings at the Queen's Ground.
Photo Credit ©Images of Polo