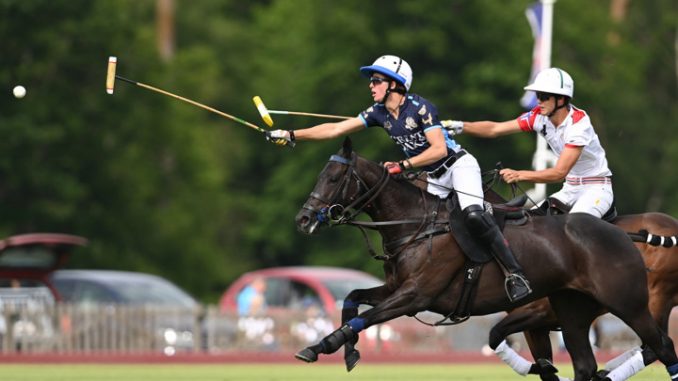 Park Place and Great Oaks LL Generate Success from the Field for Queen's Cup Victories
Resuming competition in the Queen's Cup at Guards Polo Club in Windsor, Berkshire, Park Place was the final team to make their 2022 debut against an 0-1 Murus Sanctus, where an eight-goal performance from Facundo Pieres lifted Park Place to the 13-11 triumph. In the second match of the doubleheader, 0-1 Great Oaks LL faced an 1-0 Vikings team, as a balanced team attack in the field ultimately determined the Great Oaks 14-9 victory.
Making their season debut on The Castle Ground- Flemish Farm, Park Place led by 10-goaler Pieres wasted no time getting out to an early 3-2 lead against Murus Sanctus. Scoring three consecutive goals from the trio of Pieres, Francisco Elizalde and Will Harper, Park Place's high-powered attack carried through the rest of the first half. Murus Sanctus's Marcos Araya contributed his second field goal to keep his team within one, but the relentless offensive of Park Place allowed them to extend their lead 7-4 at halftime.

Exchanging penalty goals in the fourth chukka, a second yellow awarded to Alfredo Cappella sent him off for two minutes and allowed Park Place to extend their lead further, holding a commanding 13-8 lead with one chukka remaining. Despite denying their opponents from the scoreboard for the first time in the match, Murus Sanctus' final effort fell just short and was not enough to overturn a spectacular performance from Pieres in a 13-11 Park Place victory.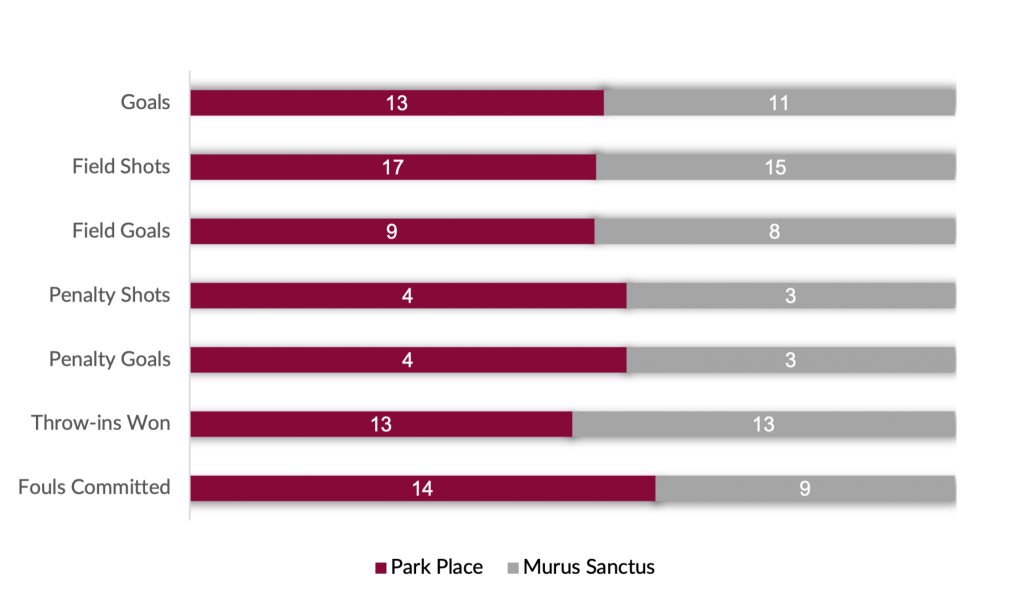 Reconvening for the second match of the doubleheader at The Queen's Ground, Dillon Bacon's Great Oaks LL searched for their first victory against Siri Evjemo-Nysveen's Vikings who have already registered a win. Converting six penalties each, the difference ultimately came down to Great Oaks LL's ability to succeed from the field. With little separating the two teams in the first chukka, Great Oaks LL turned to their duo of Bacon and Cruz Heguy, who combined for three goals to take their first lead of the match and exit the second chukka ahead 5-3. Held to just two shots in the entire first half, Vikings relied on the penalty shooting of Juan Martin Zubia, who took advantage of two yellows against Juan Martin Nero to keep Vikings within two, trailing 7-5 at half-time.

With the pressure mounting in open play and Great Oaks LL pushing Vikings into their own half, the fourth chukka saw Great Oaks LL finally break through, dominating possession to score five goals, including three penalty conversions for Heguy. Facing a six-goal deficit, Vikings attempted to pull back within reach, but were unable to generate enough chances from the field, finishing with just three field goals on nine shots. Receiving two field goals from all four players, Great Oaks LL secured their first victory with the convincing 14-9 outcome to end the first week of play in the 2022 edition of the Cartier Queen's Cup.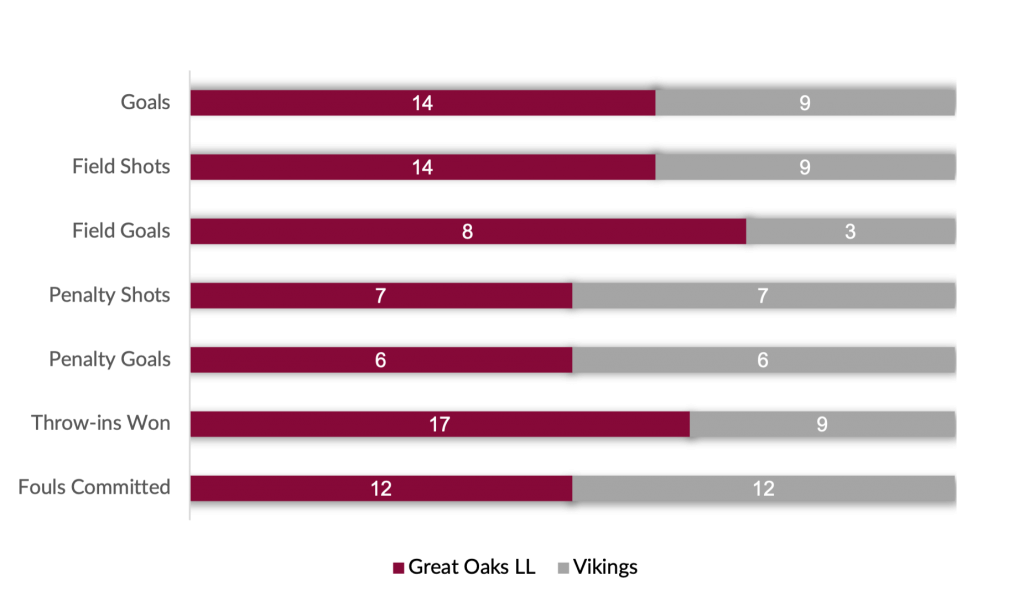 Play in the Queen's Cup continues May 24, with La Magdeleine taking on Park Place Vaara, followed by Dubai Polo Team against Clinova.
Photo Credit ©Images of Polo