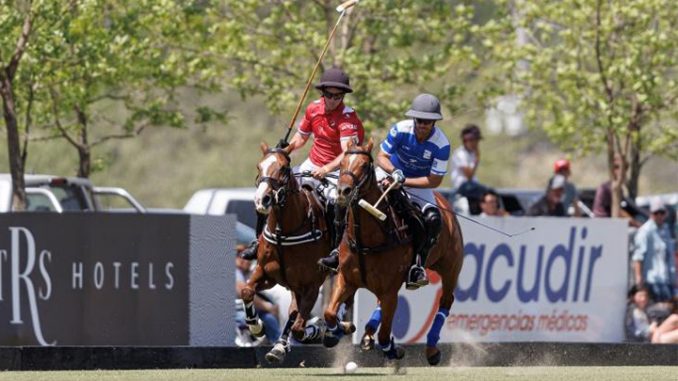 Ellerstina and La Dolfina Saudi Dominant in Hurlingham Open Debut
Competition continued in the 129th Hurlingham Open on the AAP grounds in Pilar, with Ellerstina (Facundo Pieres, Hilario Ulloa, Gonzalo Pieres, Nicolas Pieres) facing La Irenita Gsquared (Segundo Bocchino, Santiago Loza, Martin Podesta, Felipe Dabas), where a five-goal fifth chukka led by 10-goaler Facundo Pieres guided Ellerstina to the commanding 16-5 win.
The second match of Wednesday's doubleheader featured a battle between La Dolfina Saudi (Adolfo Cambiaso, David Sterling, Adolfo "Poroto" Cambiaso Jr., Juan Martin Nero) and La Ensenada RS Murus Sanctus (Facundo Sola, Alfredo Bigatti, Guillermo Caset, Jeronimo del Carril), as father-son duo Adolfo and Poroto Cambiaso connected for a combined ten-goals to lift La Dolfina Saudi to the 15-5 victory.
Kicking-off the first of two high scoring matches, Ellerstina was back on the rebound following their Tortugas Open loss, attacking from the field to take an early 3-1 lead. Driving back and forth in the second, two-goals from Facundo Pieres were matched by the efforts of La Irenita Gsquared's Dabas. Breaking through in the fourth chukka, a run of five unanswered goals from Facundo and Nicolas Pieres bolstered Ellerstina to a commanding 10-3 lead at the horn.

Maintaining offensive pressure, three more goals off the mallet of Facundo was capped off with a successful drive from Gonzalo Pieres to increase their advantage to eleven. Shutting out La Irenita Gsquared for the third straight chukka, Hilario Ulloa continued to add to Ellerstina's lead. Finally finding the goal in the seventh chukka after struggling to convert from the field, back-to-back goals from Dabas wasn't enough to over the offensive firepower of their opponents, as Ellerstina sailed to the 16-5 victory.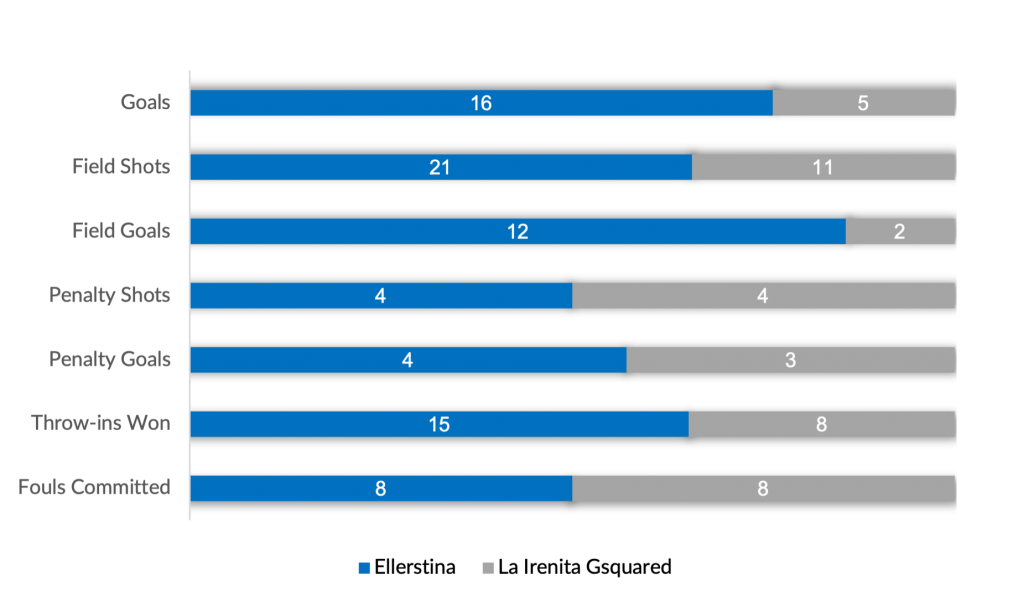 Capping off Wednesday's action, La Ensenada RS Murus Sanctus' early foul troubles proved detrimental with seven conversions coming off the mallet of Poroto Cambiaso. Attempting to get themselves back into the match, two penalty goals from Caset outscored La Dolfina Saudi in the third chukka, but La Dolfina Saudi remained firmly in control to carry a 9-2 lead into the break.

Opening the second half, the Cambiaso's connected for back-to-back goals to increase La Dolfina Saudi's lead to nine. Still searching for their first field goal of the match, Nero finally connected for La Ensenada RS Murus Sanctus, as Sola and Carril added another two. Despite adding an additional goal from Sola, La Ensenada RS Murus were never able to find an offensive rhythm, as two-more goals from David Sterling and Poroto Cambiaso capped off La Dolfina Saudi's dominant 15-5 win.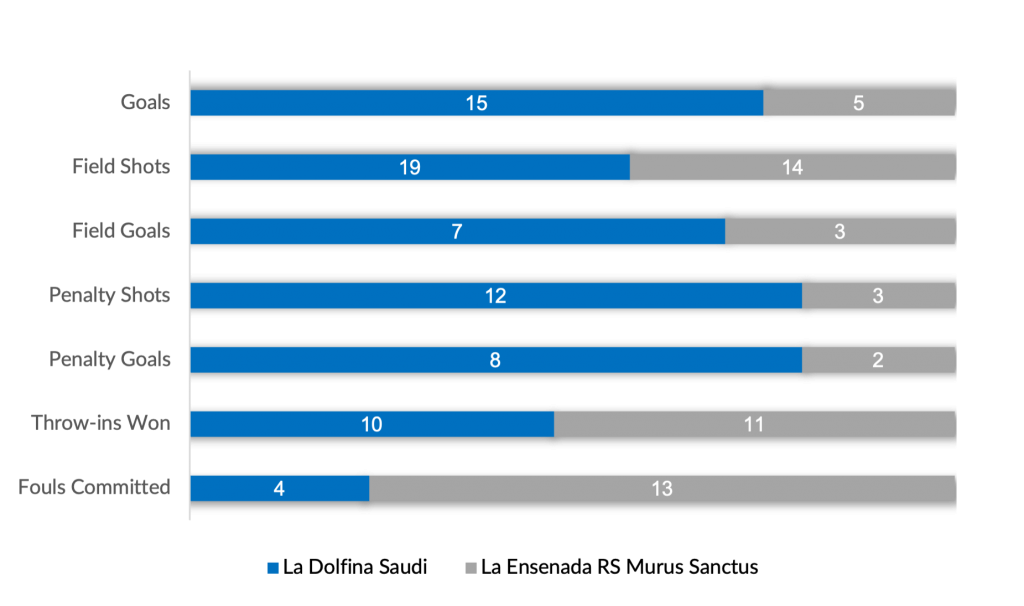 Next Fixtures:
October 15
La Natividad vs Cria La Dolfina
La Irenita Grand Champions vs La Irenita Clinova
Photo Credit ©Matias Callejo