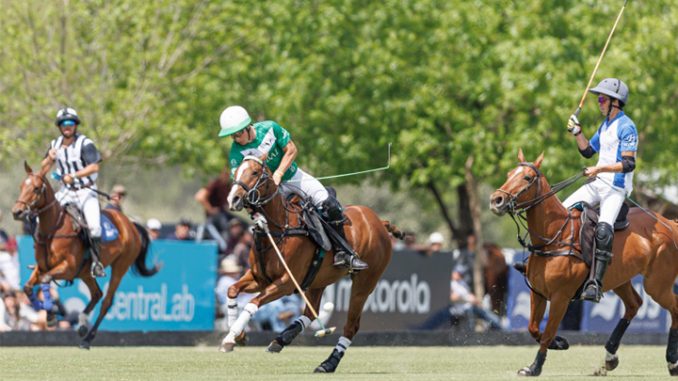 La Natividad and La Irenita Grand Champions Earn Victories in Hurlingham Open
Opening competition in the 129th edition of the Hurlingham Open on the AAP Grounds at Pilar, Tuesday's doubleheader kicked-off between La Natividad (Camilo Castagnola, Pablo Pieres, Bartolome Castagnola Jr., Ignatius du Plessis) and La Irenita Clinova (Facundo F. Llorente, Tomas F. Llorente, Bautista Bayugar, Isidro Strada). Reigning Hurlingham Open champions La Natividad began their repeat bid, as Camilo Castagnola led La Natividad with eight goals, including six penalty conversions for the 11-9 win.
In the second match-up of the doubleheader, La Irenita Grand Champions (Juan Britos, Francisco Elizalde, Pablo Mac Donough, Juan Martin Zubia) faced Cria La Dolfina (Guillermo Terrera, Tomas Panelo, Diego Cavanagh, Alejo Taranco), with La Irenita Grand Champions getting off to a commanding start combined with two shoutout chukkas to stave off a late La Cria Dolfina comeback and seal the 12-9 victory.
Fresh off capturing the 82nd Tortugas Open championship, La Natividad was back in action in the second leg of the Argentine Triple Crown, where a quick goal from Castagnola set the tone in the contested match-up. Trading goals once more in the second, the back-and forth trend continued throughout the first half, including contributions from La Natividad's Camilo Castagnola and Pablo Pieres going head-to-head with conversions from La Irenita Clinova's Tomas F. Llorente, Bautista Bayugar and Isidro Strada. Matching each other with nine shots each from the field, the two competitive teams ultimately found much of their offensive success from the line, as a combined six conversions saw the first half end 5-all.

Finally creating separation in the fifth chukka, the Castagnola brothers combined for three goals to give La Natividad the lead for the first time in the match. Following an opening conversion from Camilo Castagnola, La Irenita Clinova bounced back with back-to-back goals from Bayugar and Tomas F. Llorente to bring La Irenita Clinova back within one. With the match still up for grabs, La Natividad was back on the attack, as Ignatius du Plessis and Camillo Castagnola outscored La Irenita Clinova from the field on two shots to carry La Natividad across the finish line 11-9.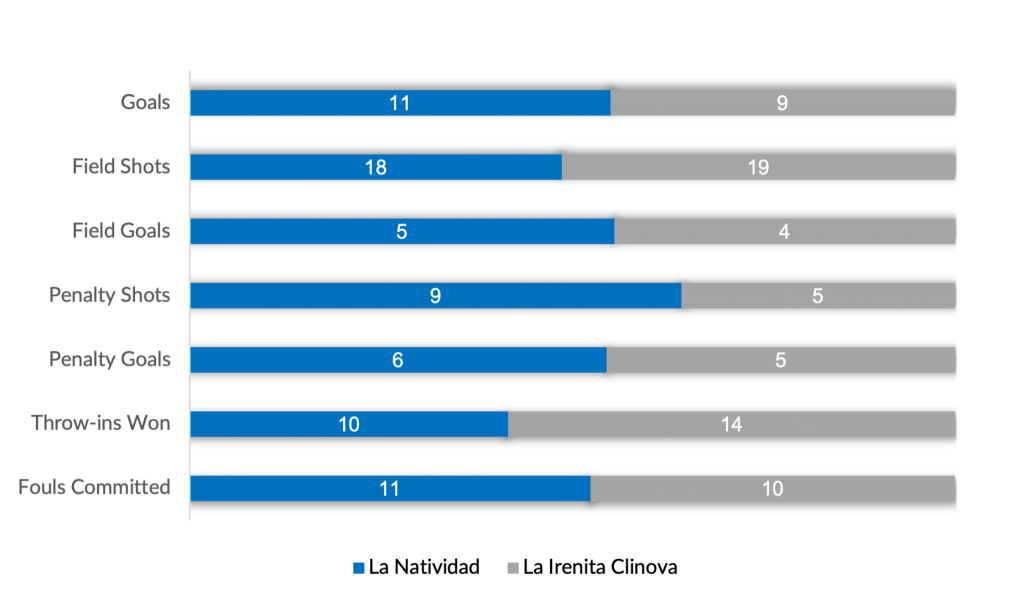 Facing off in second game of the double-bill, La Irenita Grand Champions quickly established their offensive power on a run of three goals from Elizalde and Britos. Holding their opponents to just one goal in the first chukka, La Irenita Grand Champions continued hold Cria La Dolfina's efforts at bay, as a conversion from Britos and field goal from Mac Donough increased their advantage 5-2. Finally finding their footing in the third, Cria La Dolfina's Cavanagh and Taranco sparked a brief offensive run, but the efforts of La Irenita Grand Champions commanding defense allowed them to take an 8-4 lead at the half.

Carrying their momentum into the fourth, a field goal off the mallet of Zubia kicked started a two-goal run from La Irenita Grand Champions' Elizalde and Mac Donough. Attempting to pull themselves back into contention, back-to-back goals from Panelo cut Cria La Dolfina's deficit to five. Up to the challenge for the comeback, La Dolfina Cria started the final chukka of regulation off strong with consecutive goals from Panelo and Terrera. Taking advantage of a late foul from La Dolfina Cria, Britos sent his second penalty conversion of the match through the posts to snuff out La Cria Dolfina's comeback bid and seal the 12-9 victory for La Irenita Grand Champions.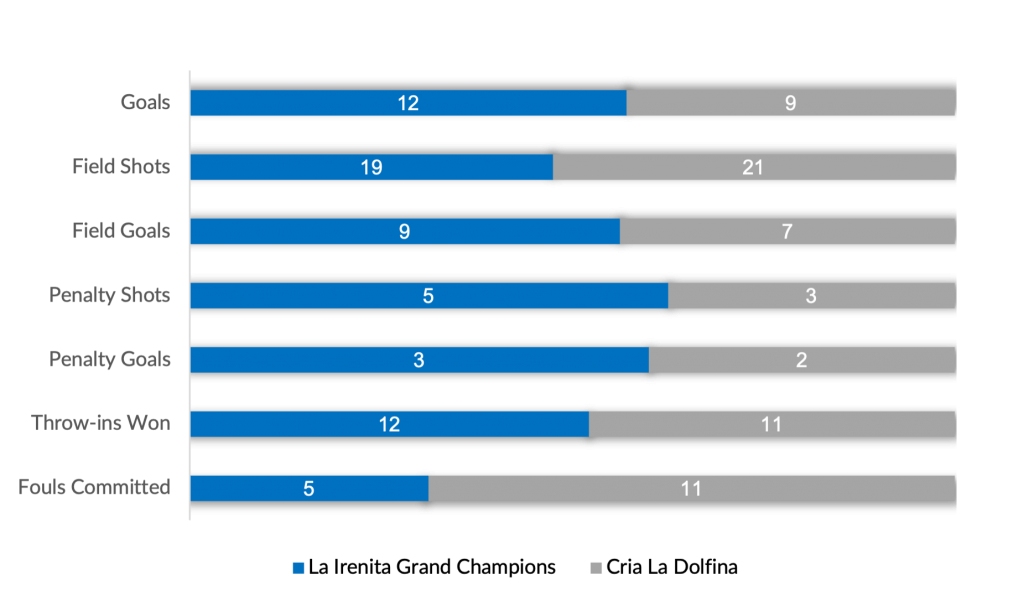 Next Fixtures:
October 12
Ellerstina vs La Irenita Gsquared
La Dolfina Saudi vs La Ensenada RS Murus Sanctus
Photo Credit ©Matias Callejo