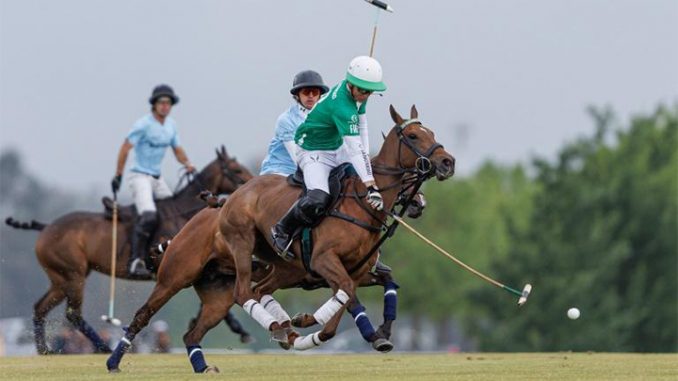 La Irenita Grand Champions and La Natividad Remain Undefeated in Hurlingham Open
Resuming play in the 129th edition of the Hurlingham Open on the AAP grounds in Pilar, La Irenita Grand Champions (Juan Britos, Francisco Elizalde, Pablo Mac Donough, Juan Martin Zubia) went head-to-head against La Irenita Clinova (Facundo F. Llorente, Tomas F. Llorente, Bautista Bayugar, Isidro Strada). Building on their offensive momentum against Cria La Dolfina, La Irenita Grand Champions' Britos continued to produce from the line, converting seven penalty goals on eight attempts to lead his team in offensive production for the 13-8 win.
Capping off Saturday's doubleheader, La Natividad (Camilo Castagnola, Pablo Pieres, Bartolome Castagnola Jr., Ignatius du Plessis) met Cria La Dolfina (Guillermo Terra, Tomas Panelo, Diego Cavanagh, Alejo Taranco), as La Natividad's ability to outshoot Cria La Dolfina from the field, coupled with a six-goal effort from Camilo Castagnola, doubled their opponents on the scoreboard for a convincing 10-5 victory.
Still searching for their first victory of the 40-goal tournament, La Irenita Clinova was off to a productive start with field goals from Bayugar and Strada lifting La Irenita Clinova a 3-0 advantage. Finding their offensive rhythm in the second chukka, a drive from La Irenita Grand Champions' Mac Donough kicked-started a dominant first half as Britos accounted for six conversions to give La Irenita Grand Champions an 8-4 lead at the half.

Trading goals in the fifth chukka, La Irenita Clinova's foul troubles persisted, giving Britos and Zubia the opportunity to convert from the line and maintain a three-goal lead. Scoring seven penalty goals for La Irenita Grand Champions' Britos connected for the first time on the field for back-to-back goals. Trailing by six to open the final chukka of regulation, goals from Bayugar and Tomas F. Llorente were unable to bring their team back into contention, as thirteen total fouls committed by La Irenita Clinova allowed La Irenita Grand Champions to control play at the line and take the match 13-8.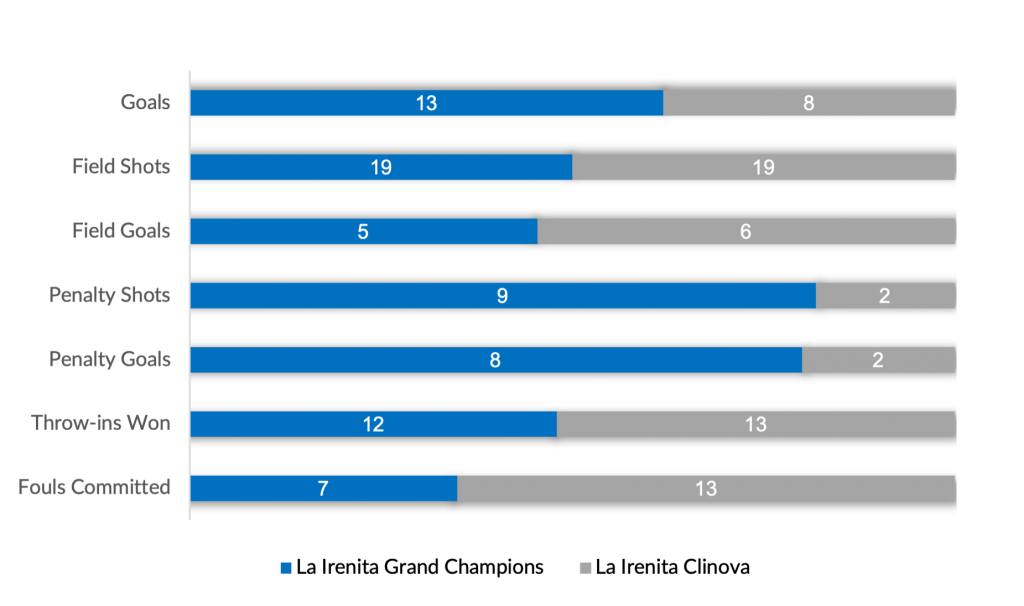 Rounding out Saturday's competition, La Natividad's high-performance offense was back on the attack with goals from Camilo Castagnola and Pieres answering an early effort from Cria La Dolfina's Panelo to take a 2-1 lead. Building on their early defensive efforts to hold Cria La Dolfina to just three goals in the first half, the efficient duo of Pieres and Camilo Castagnola accounted for all La Natividad's early efforts to end the low scoring half with a 5-3 lead.

Kicking-off the fifth chukka, a lone goal from Cria La Dolfina's Cavanagh was immediately answered in the six in the field from Camilo Castagnola and Pieres to maintain their three-goal lead. Looking to finally put away the competition, a conversion followed by field goal off the mallet of Camilo Castagnola combined with a shoutout defensive chukka ensured La Natividad the 10-5 victory.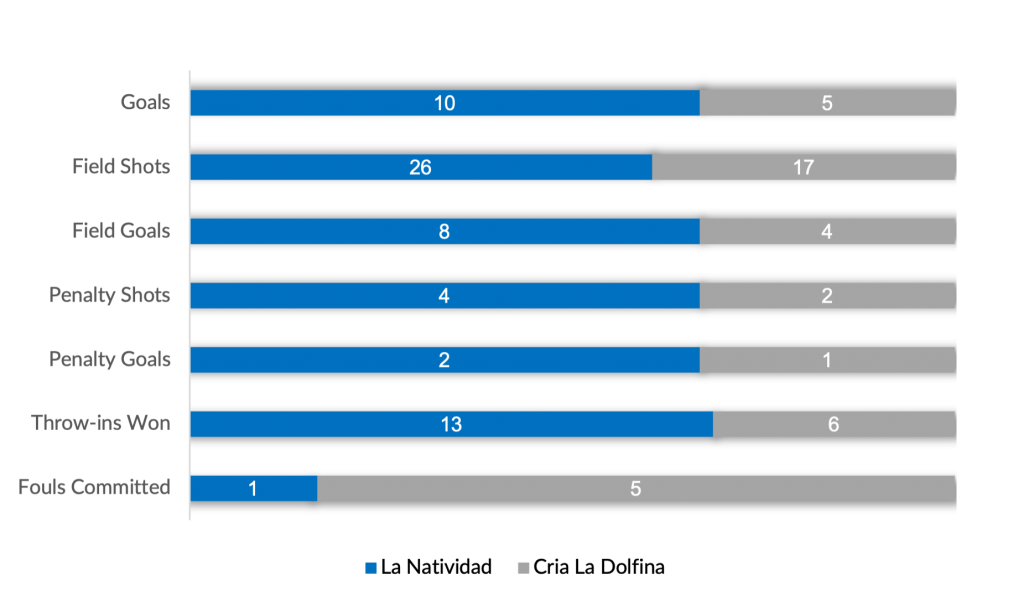 Next Fixtures:
October 16
La Dolfina Saudi (1-0) vs La Irenita Gsquared (0-1)
Ellerstina (1-0) vs La Ensenada RS Murus Sanctus (0-1)
Photo Credit ©Matias Callejo