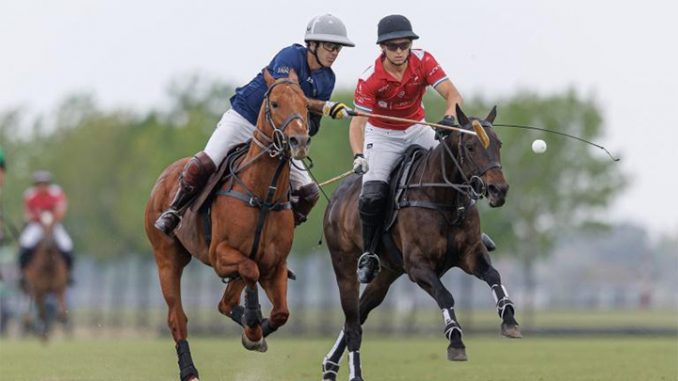 La Dolfina Saudi and La Ensenada RS Murus Sanctus Emerge Victorious in Hurlingham Open
Continuing action in the Hurlingham Open on the AAP grounds in Pilar, Sunday's qualifiers kicked-off in a match-up between La Dolfina Saudi (Adolfo Cambiaso, David Stirling, Adolfo "Poroto" Cambiaso Jr., Juan Martin Nero) and La Irenita Gsquared (Segundo Bocchino, Santiago Loza, Martin Podesta, Felipe Dabas), with La Dolfina Saudi continuing their offensive dominance in the tournament, as Poroto Cambiaso accounted for eight of La Dolfina Saudi's goals, including five from the penalty line for the commanding 16-2 victory.
Capping off the doubleheader, Ellerstina (Facundo Pieres, Hilario Ulloa, Gonzalo Pieres, Nicolas Pieres) faced La Ensenada RS Murus Sanctus (Facundo Sola, Alfredo Bigatti, Guillermo Caset, Jeronimo de Carril), as La Ensenada RS Murus Sanctus' shutdown defensive efforts coupled with eight goals off the mallet of Caset handed Ellerstina their first loss of the tournament in the contested 13-11 win.
Coming off an impressive 15-5 victory against La Ensenada RS Murus Sanctus, La Dolfina Saudi was back on the offensive attack on Sunday, mounting an impressive five-goal chukka opening chukka including three conversions from the youngest Cambiaso. Mounting offensive pressure on their struggling opponents, six more goals for La Dolfina Saudi saw contributions from Nero and Stirling in the field to give La Dolfina Saudi an impressive 12-0 lead. Finally finding the scoreboard on a conversion from Bocchino, La Irenita Gsquared committed nine first half fouls and only managed three shots on goal, as La Dolfina Saudi went into the break with a formidable 12-1 advantage.

Following an opening goal from La Dolfina Saudi's Nero to kick-start the second half, Gonzalez answered with La Irenita Gsquared's lone field goal of the match. Finishing off another spectacular offensive performance, the father-son Cambiaso duo combined for three additional La Dolfina Saudi goals to capture the 16-2 win and 2-0 undefeated record.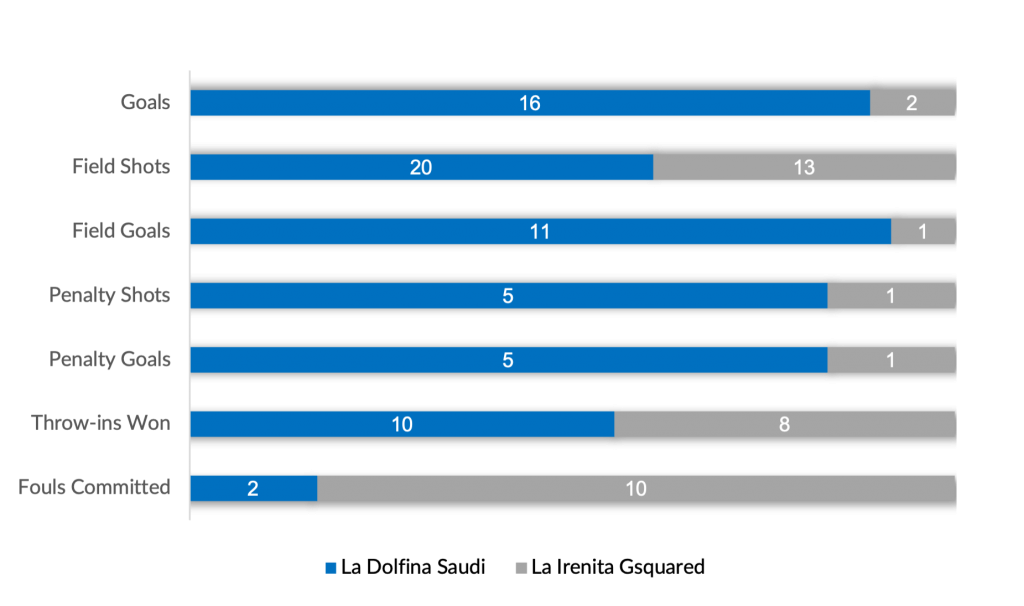 In the second match-up of the day, a contested battle between La Ensenada RS Murus Sanctus' Caset and de Carril and Ellerstina's Facundo Pieres swapped scores for an early 2-2 tie. Seeking their first victory of the tournament, La Ensenada RS Murus Sanctus began to create separation in the second featuring goals from Caset, including three at the line for a 6-4 lead. Accounting for all Ellerstina's early offense, back-to-back goals from Facundo Pieres brought Ellerstina back even at 6-all. Not to be deterred, La Ensenada RS Murus Sanctus left Ellerstina scoreless in the fourth, with two from Sola in the field and a conversion from Caset ending the first half to give La Ensenada RS Murus Sanctus a 9-6 lead.

Extending their momentum to begin the second half, a run of five unanswered goals included well-rounded contributions from Sola, Caset, and de Carril combined with the ability prevent Ellerstina from taking a single shot in the field for a 11-6 advantage. Unable to score since the third chukka, the reigning Tortugas Open champions wouldn't go down easily, as Ellerstina's high-powered offense responded in the sixth with drives from Gonzalo Pieres, Ulloa and Facundo Pieres to cut Ellerstina's deficit to just one. Digging in for one final attempt to stave off a surging Ellerstina, La Ensenada RS Murus Sanctus' leading scorer Caset hit the goal one last time to outlast the Ellerstina 13-11 at the horn.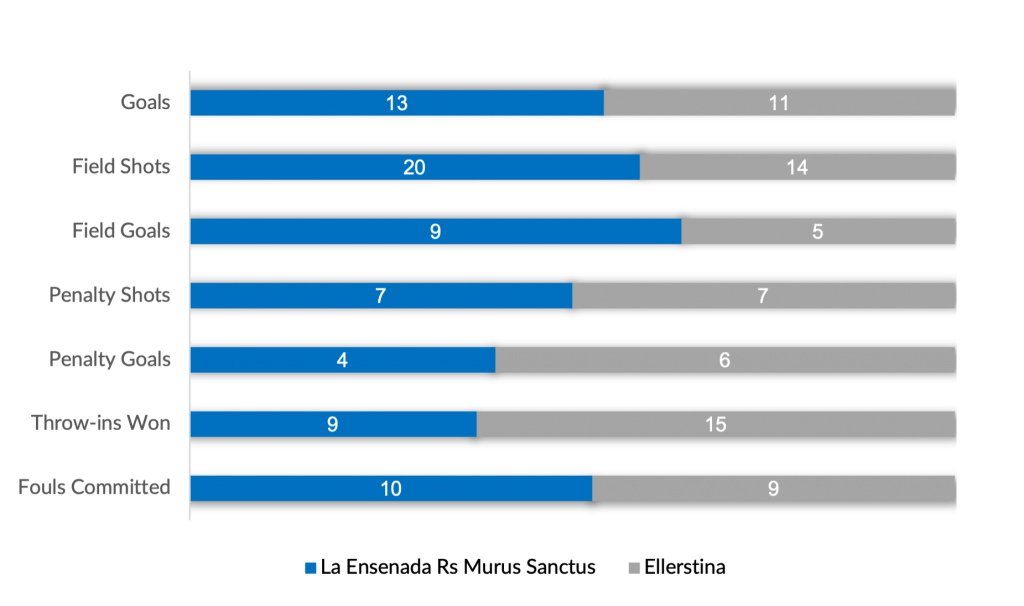 Next Fixtures:
October 21
La Irenita Gsquared (0-2) vs La Ensenada RS Murus Sanctus (1-1)
La Irenita Clinova (0-2) vs Cria La Dolfina (0-2)
Photo Credit ©Matias Callejo