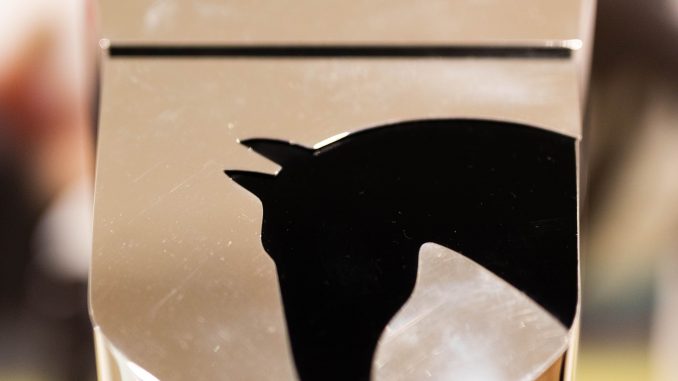 COMING SOON: INAUGURAL WINTER SEASON AT NATIONAL POLO CENTER – WELLINGTON
December 14, 2022
The United States Polo Association (USPA) and the National Polo Center – Wellington (NPC) are delighted to share the updated 2023 NPC winter season schedule, highlighted by the prestigious Gauntlet of Polo series, the new Florida Circuit 16-Goal Super-Series, the U.S. Open Women's Polo Championship and the historic international Westchester Cup.
The season will officially begin by ringing in the new year with the NPC Inaugural Cup Final and opening Sunday match on January 1, 2023, and will conclude May 28, 2023. Tickets for Sunday Brunch will be available for purchase online at nationalpolocenter.com by mid-December. In 2023, select tournaments will be livestreamed on uspolo.org and via USPA social media channels, including YouTube, Facebook, Instagram, Twitter and Twitch. Please visit uspolo.org for more information.
The 2023 Gauntlet of Polo will serve as the premier spectacle of the NPC season, beginning February 12-26 with the C.V. Whitney Cup, continuing with the USPA Gold Cup from March 1-26, and concluding with the U.S. Open Polo Championship from March 29-April 23. The prize money distribution for the 2023 season will follow last year's format, with $50,000 awarded to each of the winning teams of the C.V. Whitney Cup and USPA Gold Cup and $100,000 presented to the winner of the U.S. Open Polo Championship.
In addition to the Gauntlet of Polo, the inaugural NPC winter season will offer an unparalleled polo experience for players of all ages and backgrounds. The debut USPA Junior Open Final will unite some of the most talented youth players in the country, while the Westchester Cup will showcase another elite international competition in the Wellington, Florida, area.
Also included in the schedule is the brand new Florida Circuit 16-Goal Super-Series, which has generated significant interest among teams. Read more about the innovative Super-Series here. Given the widespread attention the super-series has garnered, the USPA is currently developing an iteration at the 8-goal level as well. The series would consist of four qualifying tournaments played January – April 2023, with the four winning teams playing a Super-Series Championship at NPC at the end of April.
NPC will also welcome additional matches and events from April 30, 2023 – May 28, 2023, expanding the opportunity for competitors of all experience levels to enjoy the prestige and thrill of playing on U.S. Polo Assn. Field One. More details on spring events will be available soon. See below for the complete NPC season schedule.
NPC SEASON SCHEDULE
NPC Inaugural Cup
12- to 16-goal Handicap
Hosted and managed by Wellington Polo Tour
Semifinals: December 29, 2022, at NPC
Final: Sunday, January 1, 2023, on U.S. Polo Assn. Field One
Florida Circuit 16-Goal Super-Series
12- to 16-goal Handicap for all four qualifiers and the championship
Joe Barry Memorial (Qualifier)
Hosted and managed by Port Mayaca Polo Club (Okeechobee, Florida)
Tournament Dates: January 4 – January 22, 2023
Sunday games on January 8 & 15, 2023 on U.S. Polo Assn. Field One
Final: Sunday, January 22, 2023, on U.S. Polo Assn. Field One
Ylvisaker Cup (Qualifier)
Hosted and managed by Wellington Polo Tour
Tournament Dates: January 20 – February 12, 2023
Sunday games on January 29 & February 5, 2023 on U.S. Polo Assn. Field One
Final: Sunday, February 12, 2023, on U.S. Polo Assn. Field One
Contact Juan Olivera for entry at 561.601.9316 or Wellingtonpolotour@gmail.com
Iglehart Cup (Qualifier)
Hosted and managed by Wellington Polo Tour
Tournament Dates: February 10 – March 5, 2023
Contact Juan Olivera for entry at 561.601.9316 or Wellingtonpolotour@gmail.com
Continental Cup (Qualifier)
Hosted and managed by Sarasota Polo Club (Sarasota, Florida)
Tournament Dates: February 26 – March 26, 2023
Contact Club Manager Mason Wroe for entry at 432.559.7169 or Mason@sarasotapolo.com
Florida Circuit 16-Goal Super-Series Championship
Hosted and managed by NPC
Entry limited to the four winners of the qualifying tournaments
Tournament Dates: April 5 – April 9, 2023 (All games played at NPC)
Final: Sunday, April 9, 2023, on U.S. Polo Assn. Field One
YOUTH POLO
USPA Junior Open Final
12- to 14-goal Handicap
Sunday, February 19, 2023, at NPC
WOMEN'S POLO
U.S. Open Women's Polo Championship
18- to 24-goal Handicap
Hosted by Port Mayaca Polo Club (Okeechobee, Florida)
Tournament Dates: March 9 – 19, 2023
Final: Sunday, March 19, 2023, on U.S. Polo Assn. Field One
Contact Club Manager Laura Townsend for entry at 772.228.0115 or Laura@pmpolo.com
INTERNATIONAL POLO
Westchester Cup
USA vs. England
Final: Sunday, March 31, 2023, on U.S. Polo Assn. Field One
GAUNTLET OF POLO
C.V. Whitney Cup
18-22 Goal Handicap
Tournament Dates: February 12 – 26, 2023
Sunday game on February 19, 2023 on U.S. Polo Assn. Field One
Final: Sunday, February 26, 2023, on U.S. Polo Assn. Field One
USPA Gold Cup
*18-22 Goal Handicap
Tournament Dates: March 1 – 26, 2023
Sunday games on March 5 & 12 on U.S. Polo Assn. Field One
Final: Sunday, March 26, 2023, on U.S. Polo Assn. Field One
U.S. Open Polo Championship
All teams assume 22 Goals
Tournament Dates: March 29 – April 23, 2023
Sunday games on April 2 & 16 on U.S. Polo Assn. Field One
Final: Sunday, April 23, 2023, on U.S. Polo Assn. Field One
###
The United States Polo Association® ("USPA") is organized and exists for the purposes of promoting the game of polo; coordinating the activities of its member clubs and registered player members; arranging and supervising polo tournaments, competitions, and games; and providing rules, handicaps and tournament conditions for those events. Its overarching goals are improving the sport and promoting the safety and welfare of its human and equine participants. Founded in 1890, the USPA is the largest voluntary sports organization in North America for the sport of polo. The USPA is currently made up of more than 200 member clubs and approximately 5,000 registered player members. It annually awards and oversees roughly 50 national tournaments hosted by its member clubs. For more information, please visit uspolo.org.
U.S. Polo Assn. is the official brand of the United States Polo Association (USPA), the nonprofit governing body for the sport of polo in the United States and one of the oldest sports governing bodies, having been founded in 1890. With a multi-billion-dollar global footprint and worldwide distribution through some 1,200 U.S. Polo Assn. retail stores and thousands of department stores as well as sporting goods channels, independent retailers and e-commerce, U.S. Polo Assn. offers apparel for men, women, and children, as well as accessories and footwear in 190 countries worldwide. Today, U.S. Polo Assn. is ranked the 28th largest licensor in the world and within the top five sports licensors, according to License Global's 2022 list of "Top Global Licensors." Visit uspoloassnglobal.com.
About The National Polo Center – Wellington (NPC)
The National Polo Center – Wellington is located in the heart of South Florida's legendary horse country. The perpetual home for polo in America, NPC is owned and managed by the United States Polo Association to showcase the finest the sport has to offer. The Association's premiere event, the Gauntlet of Polo, takes place from February to April each winter season showcasing the world's preeminent teams, professional athletes and finest horses which come together for three months to battle head-to-head for the coveted C.V. Whitney Cup, USPA Gold Cup and U.S. Open Polo Championship trophies. Throughout the year, the facilities are also used to showcase USPA Member Clubs and prestigious national tournament competition.
The entrance to the club is via a palm tree-lined drive, that leads past tennis courts to the steps of the magnificent pool and Mallet Grille. The natural Florida terrain is augmented by a large lake, lush tropical landscaping and some of the most carefully manicured polo fields in the world. Spectating from the stadium, private boxes, fieldside tailgates and special hospitality tents, all overlooking the U.S. Polo Assn. Field One is an unparalleled experience. NPC invites you to experience the best polo in the country, taking place at one of the most beautiful venues in the world, the National Polo Center – Wellington