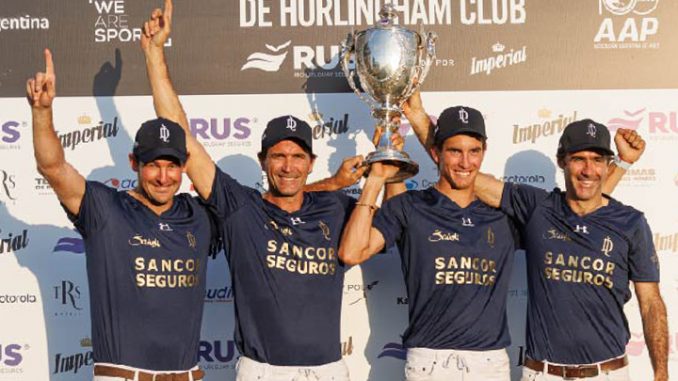 La Dolfina Saudi Crowned Hurlingham Open Champions
Concluding the second leg of the Argentine Triple Crown, the finale of the Hurlingham Open featured a premier match-up between La Dolfina Saudi (Adolfo Cambiaso, David Stirling, Adolfo "Poroto" Cambiaso Jr., Juan Martin Nero) and La Irenita Grand Champions (Juan Britos, Francisco Elizalde, Pablo Mac Donough, Juan Martin Zubia). Competing for the first time together in the Triple Crown, La Dolfina Saudi's Adolfo Cambiaso was searching for his fourteenth title and first with his son Poroto. At just 16-years-old, Poroto led the competition with twenty-nine goals entering his anticipated finals debut, where the youngest Cambiaso's firepower and accuracy from the line took centerstage as an eight-goal contribution, including six goals from the line guided La Dolfina Saudi to an early lead that would ultimately stand to deliver the prestigious title 13-12.
Seizing a 2-1 lead in the first chukka, goals from Poroto Cambiaso and Nero in the field set up a dominant second chukka with a run of four goals, including the first of the contest for Stirling to give La Dolfina Saudi a commanding 6-1 advantage. Only managing one goal from Elizalde with just three shots from the field, Britos finally broke La Irenita Grand Champions' scoring drought in the third with a crucial penalty goal. Igniting a strong push to finish the half, La Irenita Grand Champions outscored La Dolfina Saudi for the second consecutive chukker, with three off the mallet of Zubia to bring themselves within one at the horn.

Taking advantage of La Irenita Grand Champion's foul troubles in the fifth, Cambiaso converted a perfect 4 for 4 from the line for La Dolfina Saudi, while La Irenita Grand Champions managed just one penalty goal in the sixth from Britos despite three La Irenita Grand Champion attempts. Trailing by five, Zubia and Elizalde kick-started La Irenita Grand Champion's comeback bid, as Zubia turned up the pressure on La Dolfina Saudi to score three unanswered goals. Racing towards the end of regulation, La Dolfina Saudi's final defensive stand held to ultimately claim the Ayrshire Cup 13-12.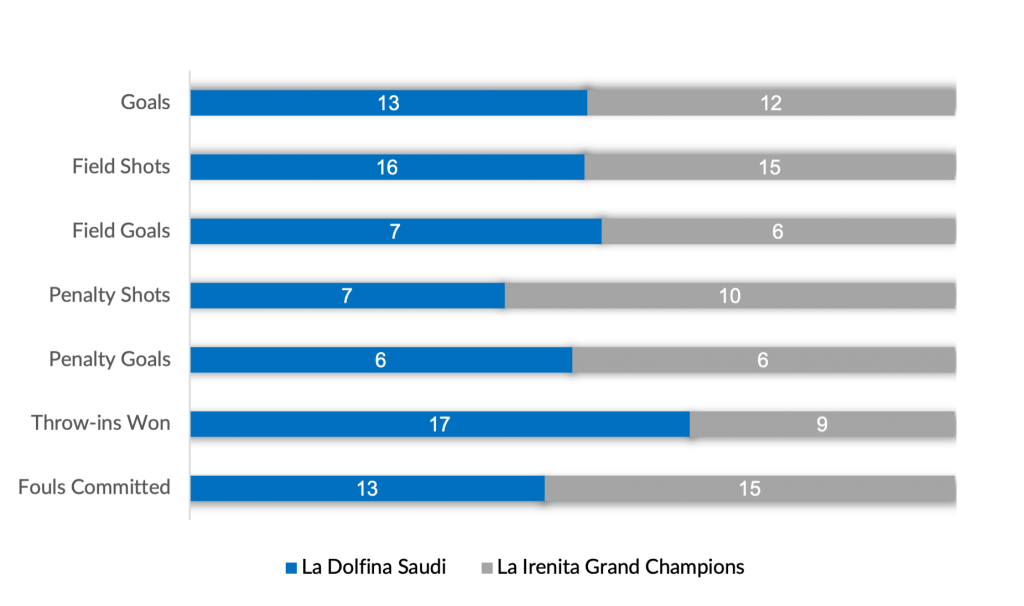 Earning his tenth Hurlingham Open title, Juan Martin Nero was named Most Valuable Player, while Adolfo Cambiaso's Dolfina Roxi was awarded the Daniel Kearney Cup for Best Playing Pony, with Dolfina B06 Cuartetera- Clone 6 taking home Cambiaso's second award for AACCP's Best Registered Argentine Bred.
Triple Crown action resumes in the 129th edition of the Argentine Open on Tuesday November 1, with La Ensenada RS Murus Sanctus versus La Irenita Gsquared, followed by La Irenita Grand Champions against La Hache.
Photo Credit ©Matias Callejo