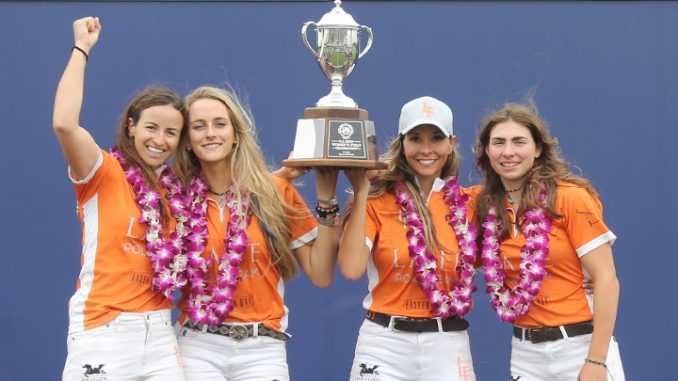 La Fe Dominates in U.S. Open Women's Polo Championship® Victory
 On Sunday, March 18, Dundas (Ana de la Fuente, Erica Gandomcar-Sachs, Mia Cambiaso, Nina Clarkin) went head-to-head against La Fe (Winifred Branscum, Pamela Flanagan, Hope Arellano, Hazel Jackson) to determine a new victor in the U.S. Open Women's Polo Championship. Hosted by Port Mayaca Polo Club (Okeechobee, Florida), the electric showdown for the most prestigious title in women's polo in the United States took place in front of a packed stadium on the heralded U.S. Polo Assn. Field One at the National Polo Center – Wellington.
Facing each other for the first time in the tournament, the two evenly matched teams match each other stride-for-stride, with La Fe establishing an early lead on field goals from Arellano and Jackson. Taking advantage of La Fe's foul troubles in the second, Cambiaso converted twice from the line boosting Dundas to 4-3 advantage. Answering in the third, goals from Jackson and Arellano complimented a defensive shoutout to re-gain La Fe's lead 6-4 at the break.

Maintaining their edge in the second half, La Fe began their second half takeover with contributions from Arellano and Jackson. Unable to find the posts since the second chukker, Cambiaso finally ended La Fe's run of six goals on a successful Penalty 2. Accounting for all of Dundas' goals in the final, one last drive from Cambiaso wasn't enough to slow the firepower of La Fe, with the fiery team in orange commanding their first U.S. Open Women's Polo Championship title 12-6.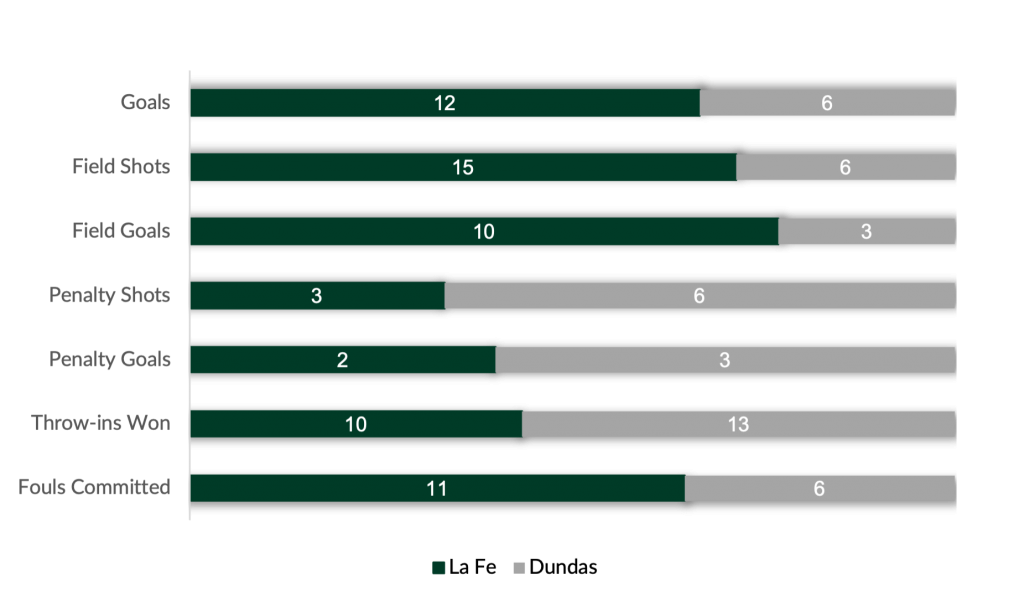 Leading La Fe with six goals in the final, Hope Arellano was named Most Valuable Player, with Arellano's "Macumba" also taking home the Best Playing Pony honors.
Photo Credit: David Lominska