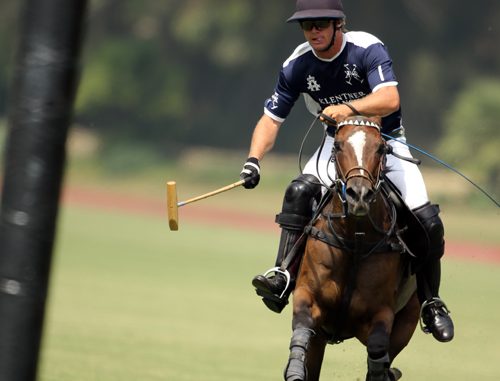 Santa Barbara Polo & Racquet Club
Pacific Coast Open
SANTA BARBARA, CA. (August 23rd, 2020) . This coming week holds the highly anticipated
finals of the Pacific Coast Open as well as two very exciting semi-final games before. After two
more rounds of play, the four teams that qualified for the semi finals were: Antelope, Klentner
Ranch, Santa Clara, and BenSoleimani.com. Antelope and Klentner Ranch will take each other
on at 11:00 AM Pacific Time and Santa Clara will play BenSoleimani.com at 4:00 PM Pacific
Time.
The first game took place at 10:00 AM between Antelope and Santa Clara. This was a must win
game for Santa Clara to move into the semi finals. The final score was 15-6 to Santa Clara. Both
Santa Clara and Antelope completed bracket play with the record of 3-1.
At noon, BenSoleimani.com and Farmers and Merchants Bank played a hard fought game. The
game began with both teams at an even score. FMB scored the first goal of the game with a
penalty shot, but then BenSoleimani.com managed three field goals back to back. The two teams
continued to exchange goals in the second and third, keeping the game close and fouling very
little. Going into the last chukker, the score was only different by one goal at 12-11 to
BenSoleimani.com. FMB began to come back scoring the last two goals of the game both by
Felipe Vercillino, but BenSoleimani.com held out with their own two goals to end the game at an
exciting 14-13 to BenSoleimani.com. Bensoleimani.com finished bracket play 3-1.
Klentner Ranch played Dundas at 2:00 PM. Klentner took an early lead as they were very
motivated to move into the semi final. Klentner Ranch defeated Dundas 8-6. With a record of 3-1
Klentner Ranch was the fourth team to secure a spot in the semi final.
Finally, the last game of the day was a match up between Lucchese and FMB Too! Both teams
played classic open polo regardless of being out of the running for the semi-finals. The score was
3-2 to Lucchese after the first half, but FMB Too! came out strong in the second half to win the
game 10-5.
Photo credit – Polographics