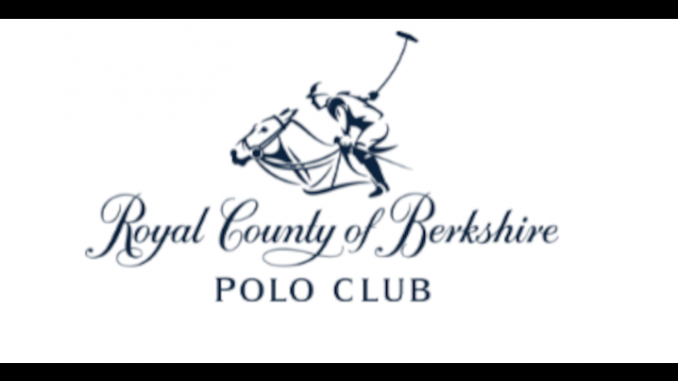 Dubai Claims First Victory in The Justerini & Brooks Prince of Wales Trophy
Kick starting action in the Justerini & Brooks Prince of Wales Trophy hosted by the Royal County of Berkshire Polo Club (RCBPC), Dubai and Monterosso made their highly anticipated season debuts at Dubai. Falling just short of capturing the title in 2021, Monterosso kept themselves in contention taking advantage of Dubai's foul troubles, however a ten-goal performance from Camilo Castagnola, including six from the field carried Dubai to the nail-biting 12-11 victory.

Initiating his strong performance, Castagnola stuck early accounting for all four of Dubai's goals in the chukka, as Monterosso's Ignacio Toccalino responded just once from the penalty line to cut their early deficit down to three. Trading goals in the second chukka, Castagnola added an additional two goals for Dubai, as Monterosso's David Stirling answered with back-to-back goals from the field. Carrying a 6-3 lead into the third, Dubai's foul troubles allowed Toccalino and Stirling to combine for three successful conversions, while Matias Gonzalez added his name to the scoreboard with a goal in open play. Knocking in his seventh goal of the half, Castagnola continued to contribute all the offensive scoring for his team, and despite his accuracy, eight first half fouls committed by Dubai saw the two teams enter the break tied 7-all.
Resuming play with a charge, Castagnola maintained his dominance for Dubai scoring from the line, while teammate Teodoro Lacau made his first mark on the competition with his first of the tournament coming from the field. Keeping themselves neck-and-neck with their opponents, Toccalino hit his fifth conversion of the day to hold Monterosso to within one. Finding a charge in offense to open the fifth chukka, Stirling initiated an unanswered three goal run with contributions from Toccalino and Alessandro Bazzoni to give Monterosso a 11-9 lead for the first time in the match. Unable to score in the fifth, it was Dubai's turn to provide a shutdown defense in the final chukka of play. Preventing Monterosso from taking a shot in the field, Castagnola and Benji Mancici stepped up offensively for Dubai to combine for three goals and seal their first win of the tournament 12-11.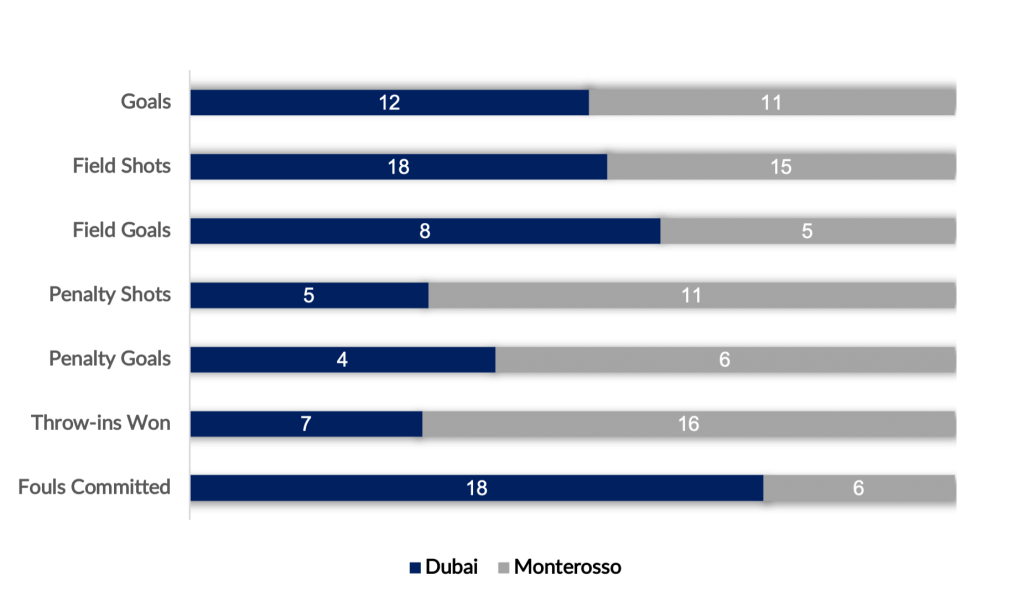 Competition in the Prince of Wales trophy continues May 5, with Twelve Oaks and Cibao La Pampa/Chapaleufu making their debut, followed by Vikings taking on King Power.