Park Place 14 – 8 Clinova The Oaks
Monterosso 15 – 12 Dubai Polo Team The Princes' Ground
With just two days left in group play, two matches in the Queen's Cup were held on Tuesday beginning with Park Place facing Clinova on The Oaks ground. From the outset of the match, Park Place produced a determined attack that began with two goals from Matt Perry in the opening chukka to race out to a 3-1 lead. The remainder of the first half displayed the strength of Park Place as they shot an astounding 80% from the field, led by a three-goal second chukka from Facundo Pieres. Utilizing Andrey Borodin in the #1 position, Park Place extended their lead further as Borodin brought his goal total up to three by halftime to tie for the team lead and enter halftime holding a 9-3 advantage. Clinova turned to Jeronimo del Carril to find some early momentum in the second half as he scored two consecutive goals but Park Place continued to drive forward. Pieres and substitute Lucas James combined for two goals and three assists over the fourth and fifth chukkas to put the game out of reach and secure the 14-8 victory and improve to 3-1 in the Cartier Queen's Cup.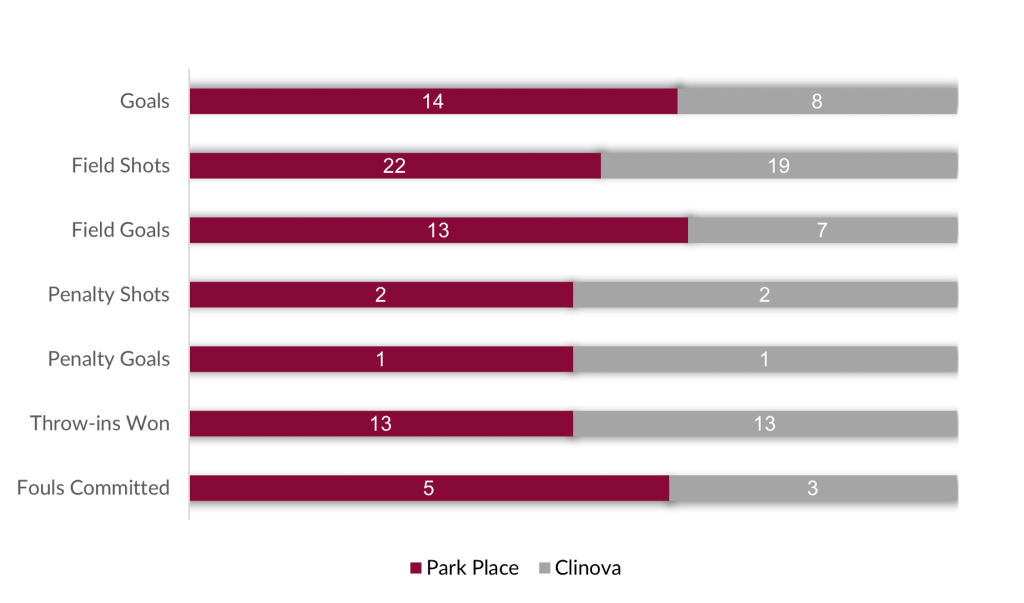 Finding themselves in a must-win game, Monterosso met undefeated Dubai Polo Team on The Princes' Ground. Turning to per game scoring leader Camilo Castagnola in the first chukka, Dubai Polo Team built a 3-1 lead on a field goal and Penalty 3 conversion from the young 10-goaler. Foul trouble provided Monterosso with an opening as Ignacio Toccalino converted all three penalty attempts as part of a dominant 4-0 chukka in favour of Monterosso. Exchanging two penalty goals each in the third chukka, the difference on the scoreboard remained the same with Monterosso ahead on the scoreboard 7-5 with all but two of their goals coming from the penalty line. Continuing to apply a relentless pressure, Monterosso's momentum carried into the second half, with Toccalino adding his seventh penalty goal, while Lucas Criado Jnr added two goals from the field. Suddenly Dubai Polo Team were facing a four-goal deficit with just two chukkas left. The passing of Toccalino was exceptional in a fifth chukka where he collected three assists, all to Criado Jnr as Camilo Castagnola tried to keep Dubai Polo Team within reach with his seventh goal. The day belonged to Monterosso as they held off the potent Dubai Polo Team attack to claim the 15-12 victory, handing Dubai Polo Team their first loss and improving to 2-2 in the tournament.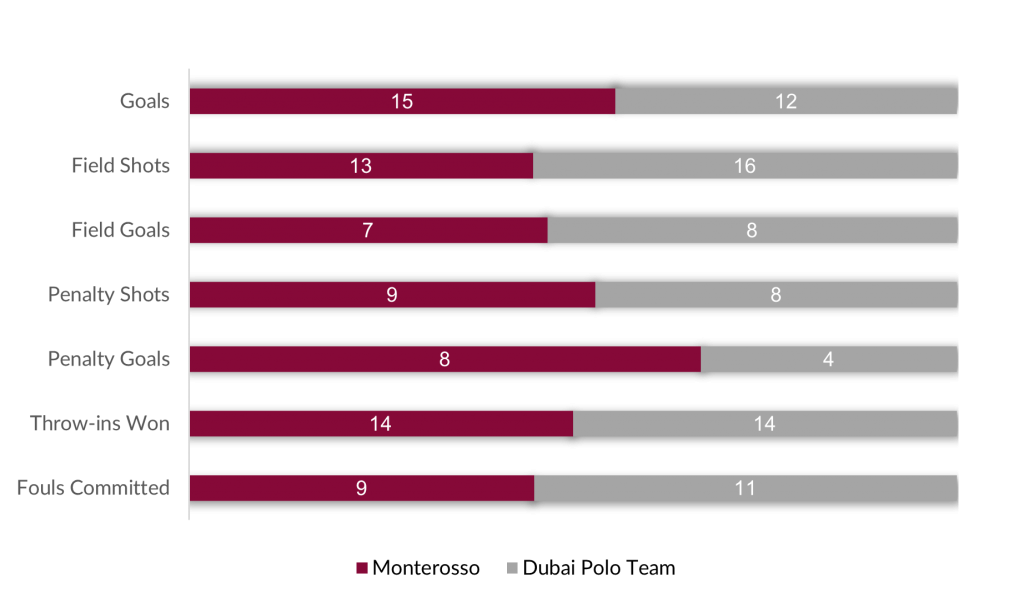 Wednesday's Fixtures
11:00am – King Power vs La Magdeleine at Noel Farm
1:30pm – BP Polo vs Vikings at The Castle Ground
4:30pm – Cibao La Pampa vs Twelve Oaks at Billingbear Park
All games are being livestreamed by Guards TV in association with Polocam TV. Go to https://guards.polocam.tv/package
Photo Credit: ©Pablo Ramirez
Video Credit: ©Polocam