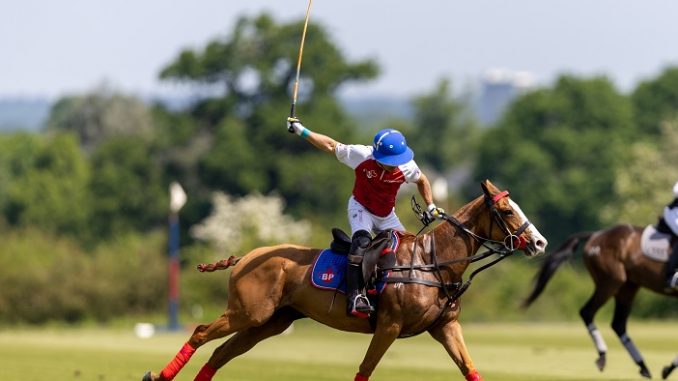 La Magdeleine 13 – 8 King Power                             Noel Farm
Vikings 13 – 8 BP Polo                                                   The Castle Ground
Cibao La Pampa 11 – 10 Twelve Oaks                     Billingbear Park
The final day of group stage had a significant impact on qualification for the quarterfinals with a tripleheader deciding the eight teams to advance in the Cartier Queen's Cup. Beginning at Noel Farm, King Power looked to remain undefeated, but it was La Magdeleine that raced out to a 4-0 lead in the first chukka on field goals from Santiago Laborde, Facundo Fernandez LLorente and two penalty conversions from Pablo Mac Donough. A scoreless second chukka for both teams left La Magdeleine in the lead, but King Power inched closer by halftime, receiving three goals from Nicolas Pieres to trail 6-4. King Power carried their momentum from the end of the first half into the fourth chukka, producing four goals and battling back into a tie at 8-all after a goal from Aiyawatt Srivaddhanaprabha. Now in top form, King Power controlled possession and raced ahead by two with perfect shooting in the fifth chukka, while La Magdeleine was searching for the play they produced in the first chukka. Turning to Mac Donough, La Magdeleine showed a renewed fight, tying the game at 12-12 when Mac Donough intercepted a knock-in and took it straight to goal. On the following throw-in, Laborde sent a long pass downfield to Mac Donough who put just enough on a bouncing ball to send it across the line and capture the exciting 13-12 victory to join King Power with a 3-1 record and a spot in the quarterfinals.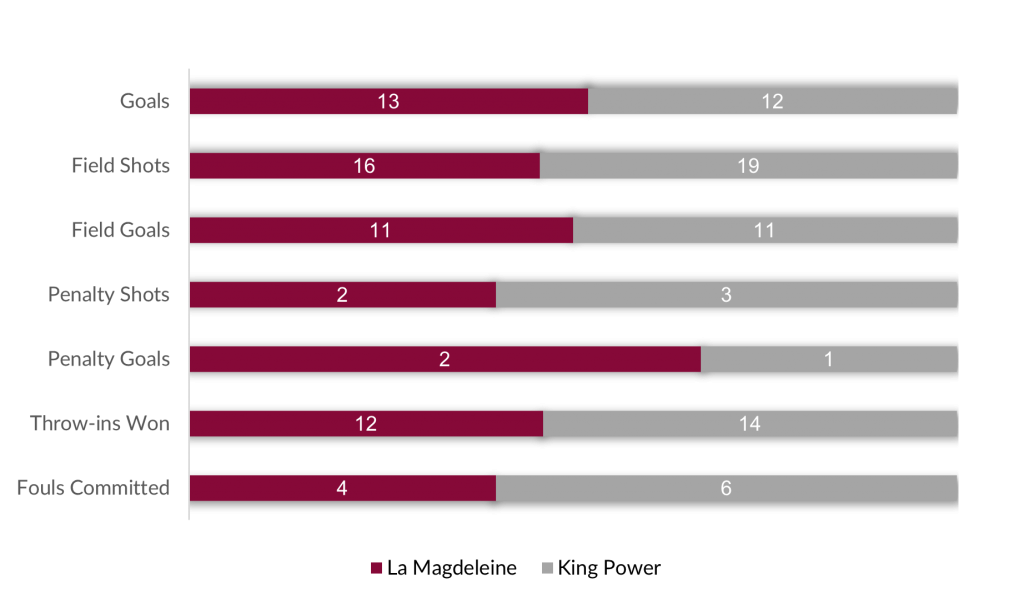 In need of a victory to keep their tournament hopes alive, Vikings challenged BP Polo at The Castle Ground and they wasted little time in erasing the 3-goal deficit on handicap. Converting every chance from both the field and the penalty line, Diego Cavanagh and James Beim added two goals each to end the first chukka ahead 4-3. With the handicap deficit behind them, Vikings kept BP Polo without a field goal throughout the first half, extending their lead to two after Juan Martin Zubia's first goal and a third tally from Beim. Trailing 7-4 out of the halftime break, BP Polo ended their drought from the field when Benjamin Panelo sent the ball through the posts. Matching Vikings stride-for-stride, the deficit remained at three until the duo of Beim and Zubia struck again in the fifth chukka. With few whistles, the game sped into the final chukka where Vikings cemented their 13-8 victory on James Beim's game-high sixth goal, improving to 2-2.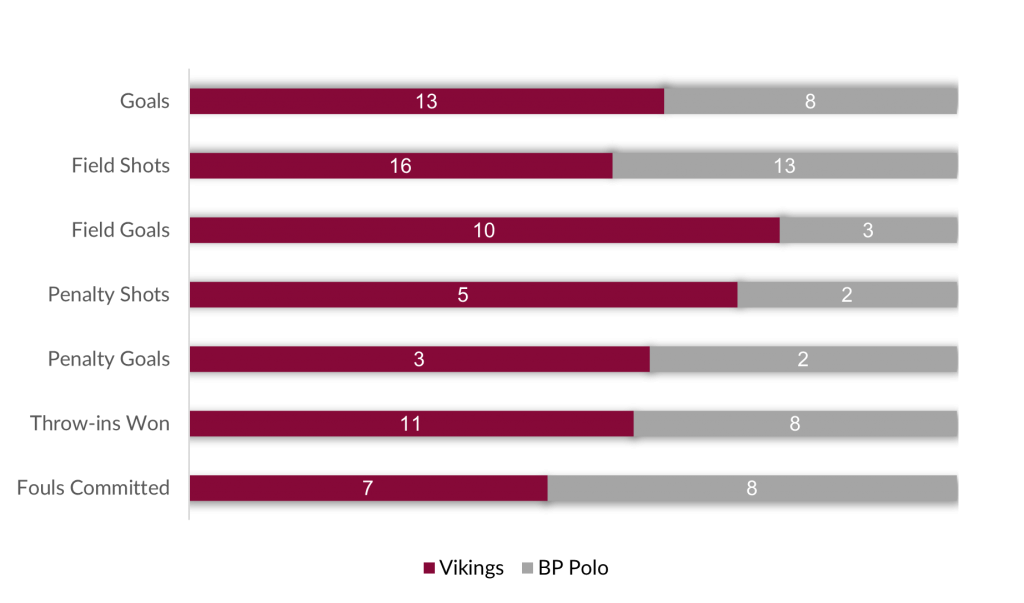 With a win, Twelve Oaks could secure their place in the quarterfinals, but they met a Cibao La Pampa team that needed a victory to keep their chances alive. Unable to find the mark on any of their first three shot attempts, Cibao La Pampa fell behind after goals from Charlie Wooldridge and a penalty 2 conversion from Joaquin Pittaluga. Cibao La Pampa stormed back with two goals from Mark Tomlinson and Jaime Hudiobro to open the second chukka, but Twelve Oaks held on to a small 4-3 lead. With a relentless pressure, Twelve Oaks was forced into two fouls resulting in two penalty goals for Tomas Panelo and a tied 5-5 score entering halftime. Fouls continued to be a factor in the second half with Panelo adding two more conversions to his total and pushing Cibao La Pampa into the lead, but it was short-lived as Twelve Oaks produced a dominant fifth chukka. Field goals from Cristian Laprida, Matias Mac Donough Jnr and a Penalty 1 awarded to Pittaluga, Twelve Oaks were ahead 10-9 and one chukka away from the quarterfinals. Juan Pepa restored the tie at 10-all and with three minutes remaining, Panelo ran through traffic and flipped the ball through the goal to put Cibao La Pampa back in the lead. With exceptional defense, they kept Twelve Oaks off the scoresheet in the final chukka to claim the hard-fought 11-10 win.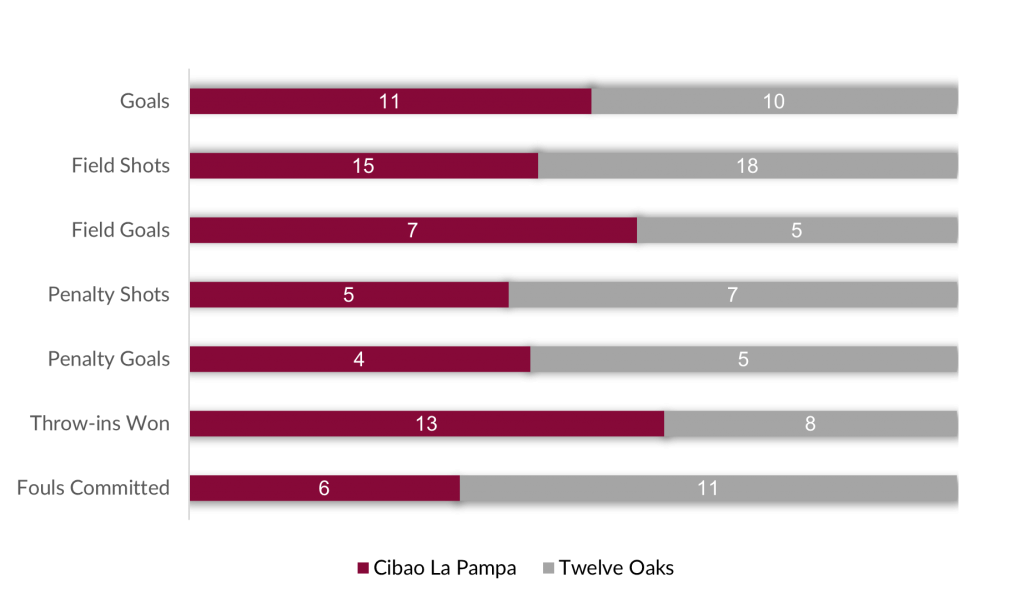 For the 8th spot in the quarterfinals a shoot-out was held with Twelve Oaks emerging victorious over Cibao La Pampa, Scone Polo and Monterosso.
Quarterfinal Fixtures
Saturday, 10th June
12:30pm – Murus Sanctus vs Twelve Oaks
3:30pm – King Power vs Park Place
Sunday, 11th June
12:00pm – Dubai Polo Team vs UAE Polo Team
3:00pm – La Magdeleine vs Vikings
Photo Credit: ©Pablo Ramirez
Video Credit: ©Polocam