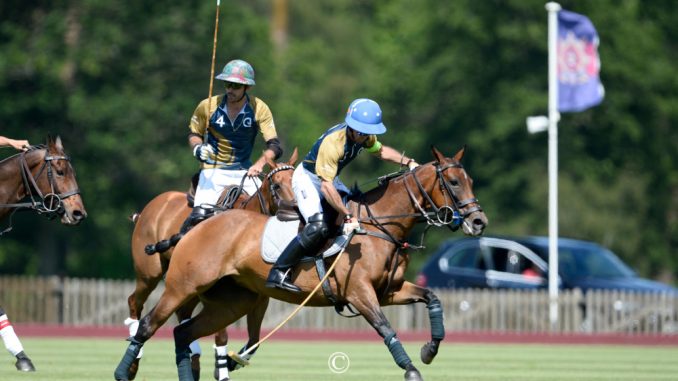 UAE Polo Team Defeat Defending Champions Great Oaks LL
A highly anticipated match-up began play on Tuesday in the Cartier Queen's Cup with undefeated Great Oaks LL and UAE Polo Team meeting at Noel Farm. 
Trailing throughout much of the game, UAE Polo Team raced into the lead in a dominant fifth chukka, scoring four goals, three coming from Polito Pieres, while a stunned Great Oaks LL were unable to respond in a scoreless sixth chukka. Leading all players with eight goals, Pieres converted five of his penalty attempts while helping UAE Polo Team control possession alongside Tommy Beresford and Tomas Panelo. Foul trouble for Great Oaks LL in the fourth and fifth chukkas ignited the UAE Polo Team offense who produced nine of their 13 goals in the second half while shooting 56% to claim the 13-9 victory. 

On the opening play of the game, Bartolome Castagnola found Dillon Bacon with a pass to open the scoring, and quickly followed with a Penalty 2 conversion, giving Great Oaks LL a quick 2-0 lead. Overcoming the slow start, UAE Polo Team's Pieres scored on back-to-back plays, bringing the game even at 2-2. Castagnola led the Great Oaks LL attack in the remainder of the first half, effectively directing play while adding two more goals from the field. Holding the potent UAE Polo Team offense to just four goals in the first half, Great Oaks LL took the two-goal advantage into halftime.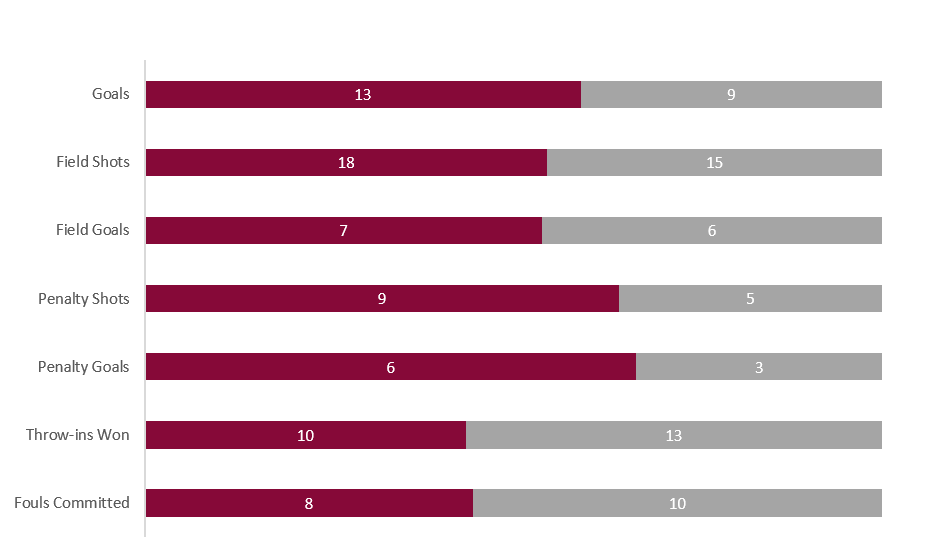 Making a statement to begin the second half, Guillermo Terrera scored consecutive goals for Great Oaks LL that doubled their lead to four and drastically changed the status of the game as UAE Polo Team was left searching for immediate offense. They found it in Pieres, who once again converted from the penalty line while also breaking through from the field to keep UAE Polo Team within reach. Receiving significant contributions from Pieres, Beresford and Panelo, UAE Polo Team exploded for four goals in the fifth chukka to take their first lead of the game at 10-9 on a steal and goal from Pieres. Holding the momentum, UAE Polo Team surged forward, dominating possession in the final minutes to keep Great Oaks LL scoreless in the sixth chukka and finishing the game with seven straight goals to complete the 13-9 victory. 
Murus Sanctus/La Magdeleine's Defense Lead Them to Victory
The second game of the day in the Cartier Queen's Cup featured a dominant defensive performance from Murus Sanctus/La Magdeleine, capturing the 9-6 victory against Emlor on the Queen's Ground at Guards Polo Club.
Holding Emlor to just five shot attempts in the entire game, Murus Sanctus/La Magdeleine dominated possession and kept their opponents pinned in their own half. Producing 19 shots of their own, Murus Sanctus/La Magdeleine shot just 32% from the field which prevented them from running away in the game, but the limited opportunities for Emlor sealed their fate. Sapo Caset and Facundo Sola provided a formidable duo, combining for seven goals and four assists with an organized gameplan securing the three-goal win. 

Emlor's Agustin Merlos opened the scoring with what would prove to be their only field goal in the first half as Murus Sanctus/La Magdeleine took control of the possession and began to build their lead. Scoring from the field while also adding a safety conversion, Caset gave his team their first lead at 2-1, but it was Sola who pushed Murus Sanctus/La Magdeleine forward in the second chukka. Held without a shot attempt on goal, Emlor remained in their defensive half, and it was Sola who added one goal, while assisting on two other field goals in an efficient second chukka that resulted in a 5-1 advantage for Murus Sanctus/La Magdeleine. Two penalty conversions for Merlos brought Emlor back within three, but their only offense came from the penalty line as Murus Sanctus/La Magdeleine managed their lead.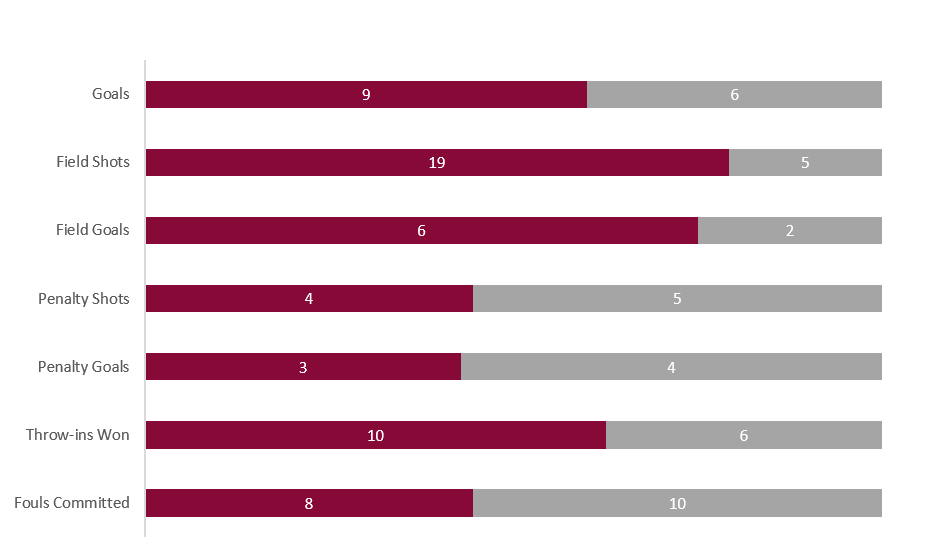 Determined to make a push to begin the second half, Emlor turned to Spencer McCarthy, who scored back-to-back goals to bring his team within one goal, their closest gap since the opening chukka. However, the Murus Sanctus/La Magdeleine defense increased their pressure to limit any available space for Emlor and preventing them from finding the goal over the final two chukkas. Matt Perry added his second goal while Caset capped off a strong performance with a goal and an assist to give Murus Sanctus/La Magdeleine the 9-6 lead entering the sixth chukka. Maintaining their focus on defense, Murus Sanctus/La Magdeleine prevented any runs to goal and kept Emlor at a distance to capture their first victory of the tournament.