La Natividad and La Dolfina Saudi Advance to Semifinals in Tortugas Open
Opening the 82nd edition of the Tortugas Open at Tortugas Country Club, the first leg of the Argentine Open was underway on Tuesday, September 27, in a match-up between La Natividad (Camilo Castagnola, Pablo Pieres, Bartolome Castagnola Jr., Ignatius du Plessis) and La Irenita Clinova (Facundo F. Llorente, Tomas F. Llorente, Bautista Bayugar, Isidro Strada), with Camilo Castagnola accounting for thirteen of La Natividad's goals, including six from the penalty line for the comfortable 18-10 win.
Capping off the doubleheader, La Dolfina Saudi (Adolfo Cambiaso, David "Pelon" Stirling, Adolfo "Poroto" Cambiaso Jr., Juan Martin Nero) went head-to-head against La Ensenada RS Murus Sanctus (Facundo Sola, Alfredo Bigatti, Guillermo Caset, Jeronimo de Carril), as a dominant performance from the Cambiaso father-son duo combined for eleven goals to deliver La Dolfina Saudi the commanding 15-6 victory.
Initiating the action in the prestigious 40-goal tournament, Camilo Castagnola got La Natividad on the board with his first of two penalty conversions, but a response from Strada and Bayugar kept the game tied 2-all. Taking advantage of La Irenita Clinova's foul troubles, Camilo Castagnola's accuracy from the line led to three consecutive penalty goals. Answering in the third, La Irenita Clinova outscored their opponents for the first time in the contest, as back-to-back goals from Strada cut La Irenita Clinova's deficit to just one. Looking to create some separation before the break, La Natividad was back on the offensive front, as goals from the Castagnola brothers and du Plessis outpowered a singular successful drive from Bayugar to give La Natividad a 9-6 lead at the half.

Regrouping for La Irenita Clinova, Strada knocked in a goal to open the fourth, but a swift response from La Natividad saw three more goals, including the first from Pieres to extend their advantage to five. Trading goals two-goals apiece in the sixth chukka, La Natividad kept the pressure on La Irenita Clinova with Camilo Castagnola ending his day a perfect 6 for 6 at the line for the 18-10 victory and a position as the first Tortugas Open semifinalists.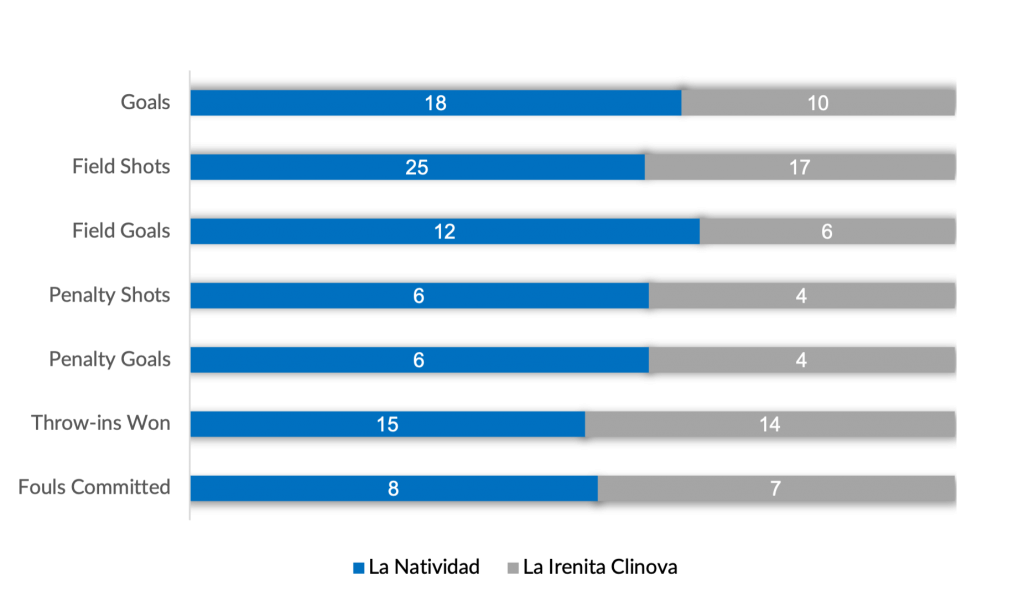 In the second match-up of the day, La Dolfina Saudi's Adolfo Cambiaso was finally able to fulfill his dream of competing with his son Poroto in the Triple Crown. Following years of dedication, the Cambiaso's took to the field and opened the match with three goals to give La Dolfina Saudi a 4-1 lead. Managing just one goal from Caset in the opening chukka, Caset got RS Murus Sanctus La Ensenada back on the scoreboard striking from the line to cut his teams' deficit to two. Displaying an overpowering performance in the third, four goals for La Dolfina Saudi, with two coming from Poroto Cambiaso established a firm 8-3 lead. Content to trade goals before the break, La Dolfina Saudi capped off a spectacular first half leading 9-4, while converting seven of eleven shots from the field.

Back on offense to start the second half, Poroto Cambiaso converted from the line, as Stirling found space in the field for La Dolfina Saudi, but RS Murus Sanctus La Ensenada assembled their first multiple goal chukka of the game, with back-to-back goals from Caset. Stifling any hopes for a RS Murus Sanctus comeback, Adolfo Cambiaso kicked off the sixth, as three more goals from La Dolfina Saudi would combine with their defensive efforts to shutout their opponents for the remainder of regulation. Narrowly falling short of the Tortugas Open in 2021 to Ellerstina Johor, La Dolfina Saudi successfully started their bid for the title booking their ticket to the semifinals in a dominant 15-6 victory.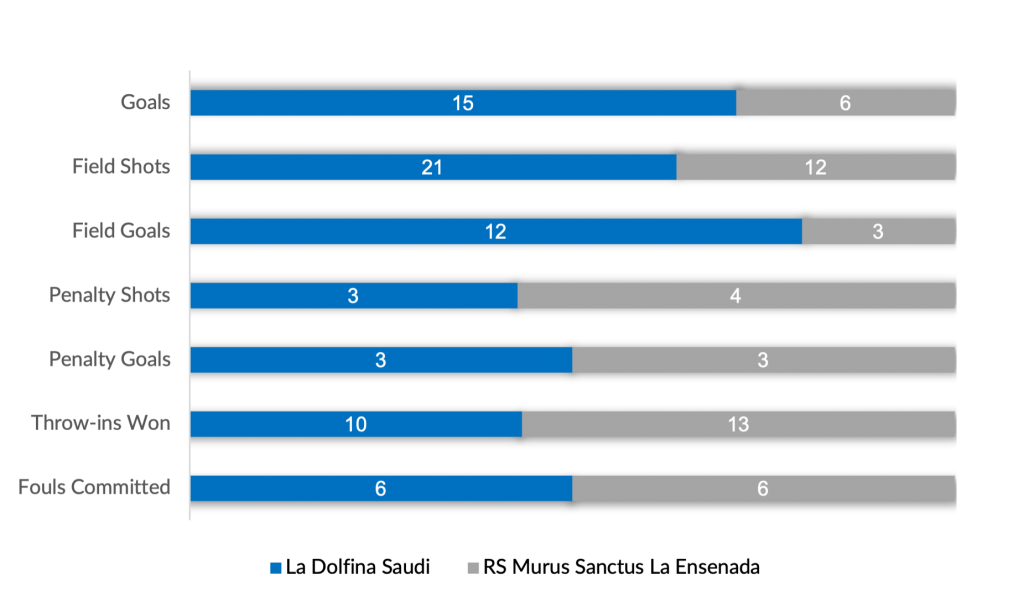 Next Fixtures:
September 28
Ellerstina vs La Irenita G2 Gsquared
La Irenita Grand Champions vs Cria La Dolfina
La Irenita Clinova and La Ensenada RS Murus Sanctus will face each other on October 1 in the subsidiary semifinal, followed by La Natividad versus La Dolfina Saudi in the semifinals.
Photo Credit ©Matias Callejo