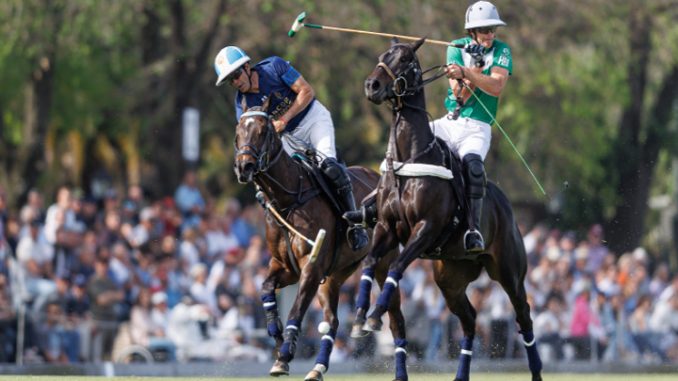 Kicking-off the semifinals in the 82nd edition of the Tortugas Open at Tortugas Country Club, La Ensenada RS Murus Sanctus (Facundo Sola, Alfredo Bigatti, Guillermo Caset, Jeronimo del Carril) opened Saturday's doubleheader in the subsidiary semifinal against La Irenita Clinova (Facundo F. Llorente, Tomas F. Llorente, Bautista Bayugar, Isidro Strata), as a five-goal sixth chukka lifted La Ensenada RS Murus Sanctus to the 18-13 victory.
Battling for the first spot in the Tortugas Open final, La Natividad (Camilo Castagnola, Pablo Pieres, Bartolome Castagnola Jr., Ignatius de Plessis) faced La Dolfina Saudi (Adolfo Cambiaso, David "Pelon" Stirling, Adolfo "Poroto" Cambiaso Jr., Juan Martin Nero), where La Natividad's ability to outshoot their opponents in the field combined with a late offensive push ultimately delivered La Natividad the narrow 18-13 win.
Opening Saturday's play, La Irenita Clinova got off to a quick start on a balanced effort from Strada, Tomas F. Llorente and Bayugar. Answering in the second, Bigatti and Caset pulled La Ensenada RS Murus Sanctus within four, as Caset kick-stared a successful third chukka run. Hitting five goals, including three from the penalty line, Caset's contributions bolstered La Ensenada RS Murus Sanctus back into contention to tie the match 7-all. Trading goals in the fourth, another successful conversion from Caset was matched with drives from La Irenita Clinova's Bayugar and Facundo Llorente to end the half knotted up 9-9.

Outscoring their opponents for the first time in the match, La Ensenada RS Murus Sanctus continued to take advantage of La Irenita Clinova's foul troubles to convert three more goals from the penalty line. Breaking the contest open in the sixth chukka, three off the mallet of Bigatti in the field combined with additions from de Carril and Guillermo Caset gave La Ensenada RS Murus Sanctus a 17-13 lead. Successfully holding La Irenita Clinova to just four goals in the second half, La Ensenada's 50% shooting accuracy in the field combined with four penalty goals, boosted La Ensenada RS Murus Sanctus to the 18-13 win.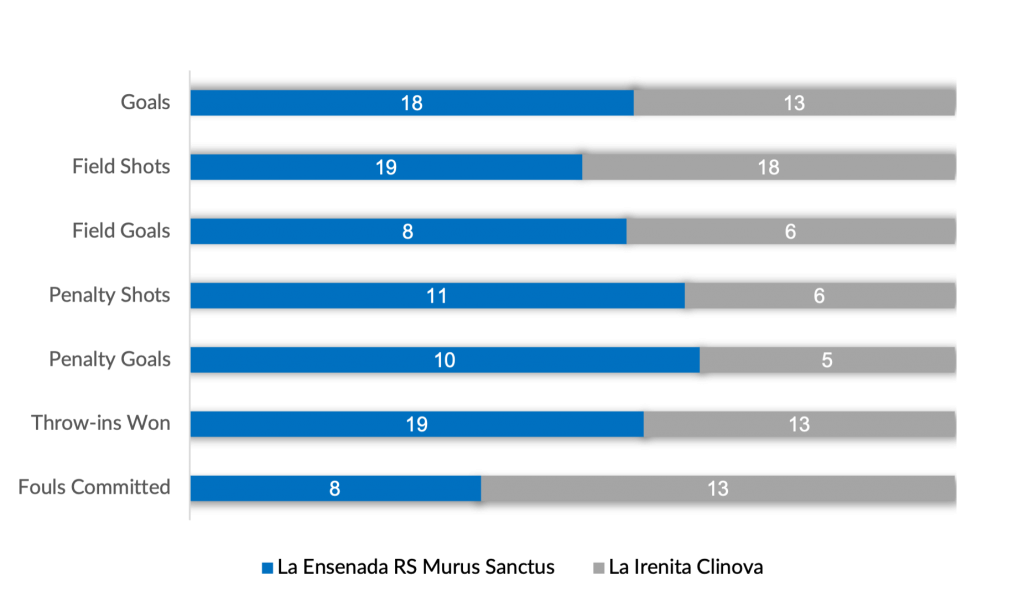 Determining the first finalist of the Tortugas Open, a contested match-up between La Natividad and La Dolfina Saudi began with La Dolfina Saudi's Poroto Cambiaso converting from the line, as La Natividad's Camilo Castagnola hit his first from the field. Breaking the tie, the Castagnola brothers combined for two goals, as La Natividad posted a shoutout third chukka with two more from Pieres to give his team 5-2 lead. Continuing to find success in the field, a successful drive from du Plessis was answered by La Adolfo Cambiaso for La Dolfina Saudi, but La Natividad's ability to hold the Cambiaso duo to just three-goals in the half allowed La Natividad to take a 6-3 advantage into the break.

Swapping scores to open the second half on goals from Camilo Castagnola and Adolfo Cambiaso, La Dolfina Saudi gained ground in the sixth on goals from Stirling and the senior Cambiaso to cut their deficit to two. Pushing for a comeback in the final chukka of regulation, a run of three goals, including two crucial penalty conversions from Adolfo Cambiaso suddenly lifted La Dolfina Saudi into a 9-8 lead. Despite La Dolfina Saudi's attempts to cling onto their slim advantage while applying pressure defensive pressure, La Natividad was not to be deterred with Pieres and Castagnola stepping up once more in the field on back-to-back goals, ending regulation 10-9 to secure La Natividad's spot in the final.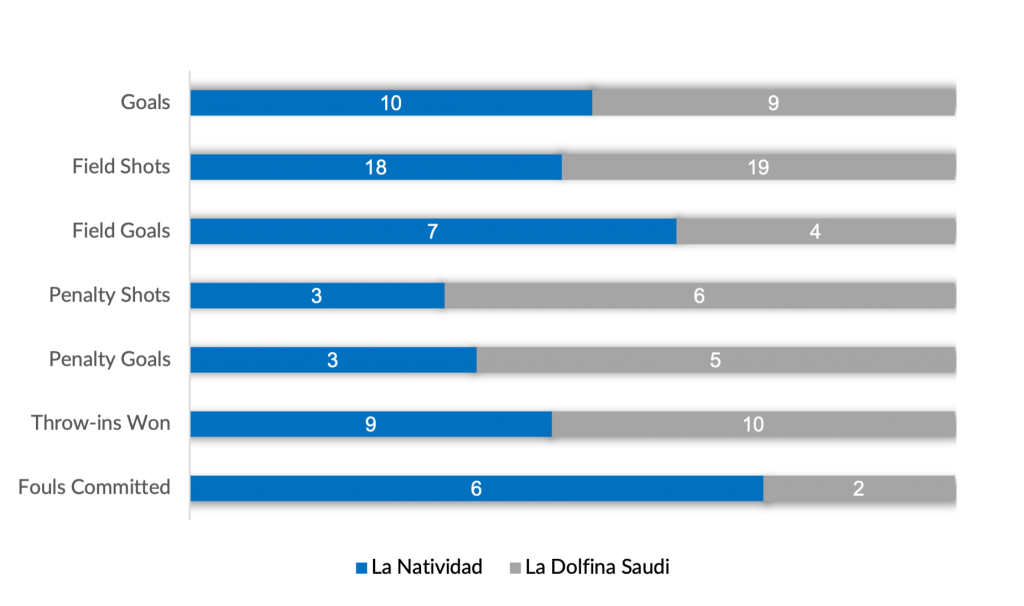 Next Fixtures:
October 2
La Irenita Gsquared will meet La Irenita Grand Champions in the subsidiary semifinal, followed by Ellerstina versus Cria La Dolfina to determine who will face La Natividad in the prestigious final.
Photo Credit ©Matias Callejo