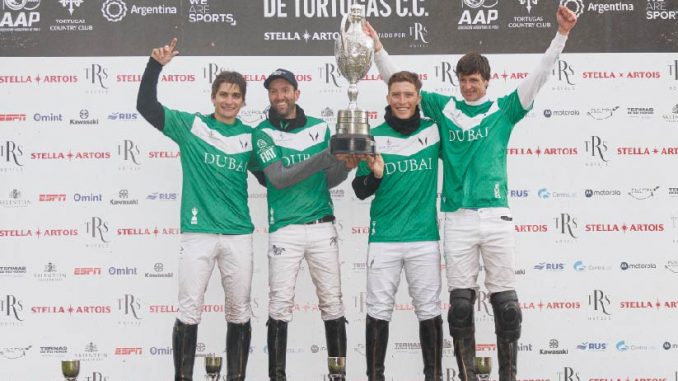 La Natividad Claim Tortugas Open Title
The final of the 2022 Tortugas Open, the first leg of the Triple Crown, featured La Natividad against defending champions Ellerstina on Saturday, 8th October at Tortugas Country Club. Tied entering the final chukka, La Natividad's Bartolome Castagnola scored the golden goal to lead La Natividad to the title in the thrilling 14-13 victory to hold all three titles of the Triple Crown in their possession.

After a defensive start to the match with neither team finding the goal over the first four minutes, 39-goal La Natividad found themselves facing an early deficit when Ellerstina produced an exceptional end to the opening chukka. Gonzalo Pieres opened the scoring with just over three minutes remaining, kickstarting a four-goal run that included two tallies from Facundo Pieres to give Ellerstina the 4-0 lead. Ellerstina's significant advantage was short-lived as La Natividad exited out of the chukka break and relied on the exceptional play of Camilo Castagnola, who scored three unanswered goals to suddenly bring La Natividad back within one. The switches in momentum tapered as each team weathered the early stretches of goals, resulting in an evenly contested end to the first half. Foul trouble for La Natividad in the fourth chukka led to two penalty conversions for Facundo Pieres, who also assisted on a goal from Nicolas Pieres, as Ellerstina entered halftime holding the 9-6 lead, but the two high-powered offenses left much to be decided over the final few chukkas.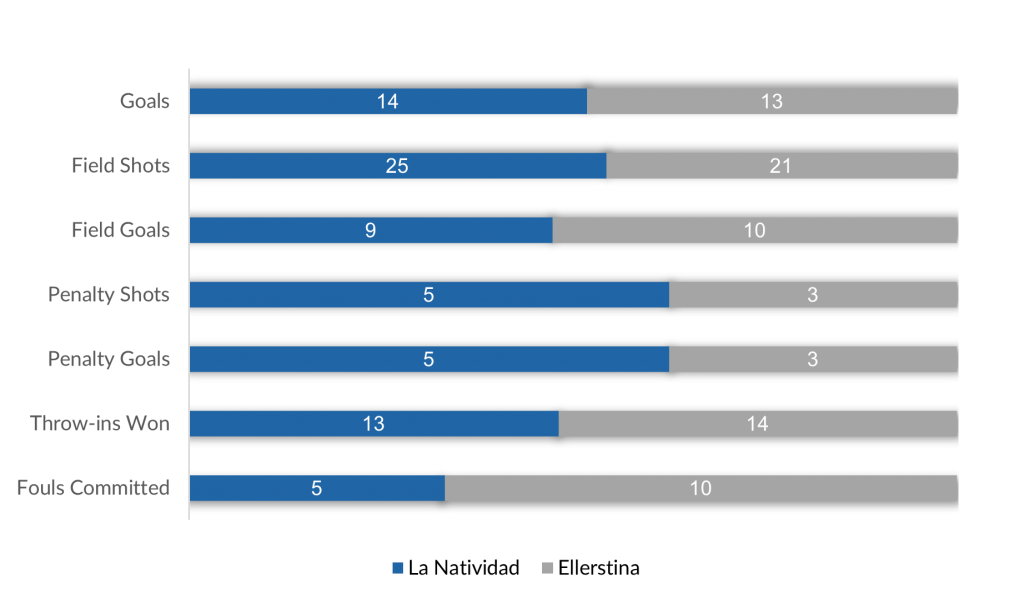 Ellerstina pressed forward in the fifth chukka, looking to extend their lead further as Gonzalo Pieres effectively used the pass on two separate occasions, finding Facundo Pieres and Hilario Ulloa. Converting a Safety, Camilo Castagnola added his sixth goal of the contest, while Pablo Pieres matched Ellerstina's total in the chukka, leaving the difference at three with two chukkas remaining. Beginning their comeback attempt, La Natividad relied on their brother duo of Bartolome and Camilo Castagnola to surge back within reach. Accounting for all four of his team's goals in the chukka, Camilo Castagnola added two field goals, both assisted by Bartolome, while also converting two penalties to erase Ellerstina's lead and leave the two teams deadlocked at 12-all. One minute into the final chukka, Facundo Pieres sent a Penalty 3 through the posts to give Ellerstina the narrow edge, but La Natividad controlled possession and pressured Ellerstina as they fought to tie the match. Jumping on the loose ball in front of goal, Ignatius Du Plessis found an opportune time for his only goal of the match, restoring the tie with two minutes left. Capitalizing on a miscue from Ellerstina in their defensive half, Bartolome Castagnola took advantage of the broken play, hitting the ball through the goal with one minute on the clock. Time ticked down and Ellerstina were unable to bring the game even as La Natividad celebrated the 14-13 victory to claim the Tortugas Open title.
Photo Credit: Matías Callejo / Prensa AAP