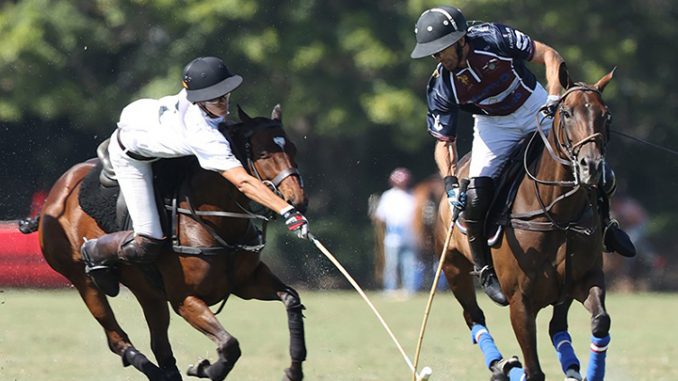 U.S. Open Polo Championship® Kicks Off at IPC
For the first time in its history, the U.S. Open Polo Championship® fields 20 teams, with play beginning on Tuesday at the International Polo Club Palm Beach. La Fe overcame an injury to Francisco Elizalde, with Poroto Cambiaso stepping in to help La Fe capture the 12-8 victory against Audi. In the second match, Old Hickory Bourbon/Airstream produced an exceptional second half to defeat Dutta Corp/Show+ 11-9.
The only team entering the tournament with a 20-goal handicap, La Fe demonstrated a proficient attack that instantly erased any doubt of competing against other 22-goal teams. Robi Bilbao was exceptional for La Fe, finishing with four goals and three assists to step into a leading role after 9-goaler Elizalde left with an injury. Outscoring Audi by five from the field, La Fe shot a more efficient 41% to only trail at one point in the match when it was 1-0. Highly touted 9-goaler Bartolome Castagnola made his debut with Audi, scoring seven goals to try and lead his team to victory, but inaccurate shooting allowed La Fe to hold on to their lead and emerge victorious.
Conceding a Penalty 4 to Castagnola just moments into the game, La Fe stormed back in a dominant first chukker, producing four unanswered goals. Lucas Diaz Alberdi led the attack, with Bilbao and Elizalde passing to goal to collect one assist each. Shooting at goal twice as often as Audi in the opening two chukkers, La Fe extended their lead to three after Elizalde sent the ball through the posts and Bilbao calmly nailed a Penalty 2 conversion. Audi attempted to pressure La Fe before the end of the half, forcing their opponents into five fouls, but it only resulted in one penalty conversion for Castagnola, leaving La Fe with the 7-4 lead entering the break.

Forced to exit the game in the third chukker, Elizalde was replaced by Poroto Cambiaso for the second half, and he made an immediate impact with a field goal and Penalty 2 conversion that matched the two Audi goals scored by Castagnola and Marc Ganzi. Running out of time to close the gap, Audi continued to shoot at goal, but were unable to find the mark on any of their final five attempts in the game. Seeing the win just one chukker away, a determined La Fe team gave Audi little time and space while the duo of Alberdi and Bilbao connected on two different occasions to secure the 12-8 win.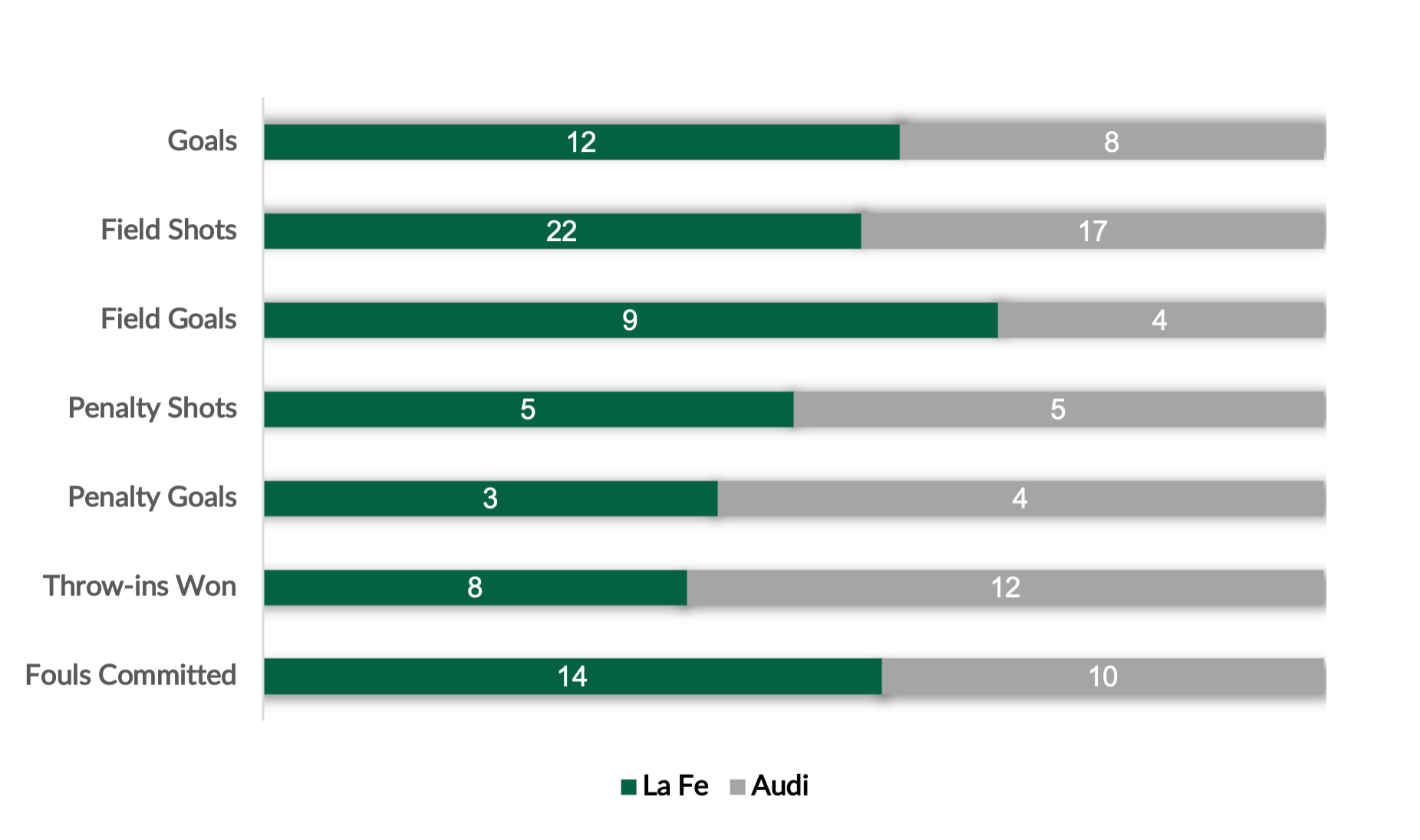 The second match of the opening day featured Dutta Corp/Show+, looking to continue their strong play in the Gauntlet, against Old Hickory Bourbon/Airstream. A game of two halves, Dutta Corp/Show+ controlled the first half by producing consistent offense from the penalty line, but Old Hickory Bourbon/Airstream improved their discipline in the second half to mount a comeback and eventually pull ahead in the sixth chukker. Joaquin Panelo and Tomas Garcia del Rio led their respective teams with five goals each, but in a game decided by the narrowest of margins, two extra penalty conversions from Panelo in the final minutes was the difference in the 11-9 victory.
Exchanging possession and goals in the opening chukker, the two teams remained tied at 2-all after Hilario Figueras, newcomer to the Old Hickory Bourbon/Airstream roster, scored from the field. Early foul trouble caught up with Old Hickory Bourbon/Airstream as they conceded their second penalty goal of the game, while giving Dutta Corp/Show+ enough additional possessions to build a two-goal lead. Inaki Laprida and Garcia del Rio combined for a goal and an assist each during the run and despite going scoreless from the field in the third chukker, Dutta Corp/Show+ remained ahead by two at halftime after their third penalty conversion.

Determined to close the gap, Old Hickory Bourbon/Airstream exited halftime with renewed energy and pressured the Dutta Corp/Show+ defense throughout the fourth chukker. Figueras converted a Penalty 2 and a safety attempt to cut the lead in half and trail by just one. Slowly but surely, Old Hickory Bourbon/Airstream pulled even, finally bringing the game into a tie during the fifth chukker after using a two-man game between Matias Magrini and Panelo to generate two field goals. All square at 8-8 with one chukker remaining, Old Hickory Bourbon/Airstream completed their comeback after two crucial penalty conversions from Panelo and a timely field goal from Stevie Orthwein as part of a four-goal run that sealed the 11-9 win.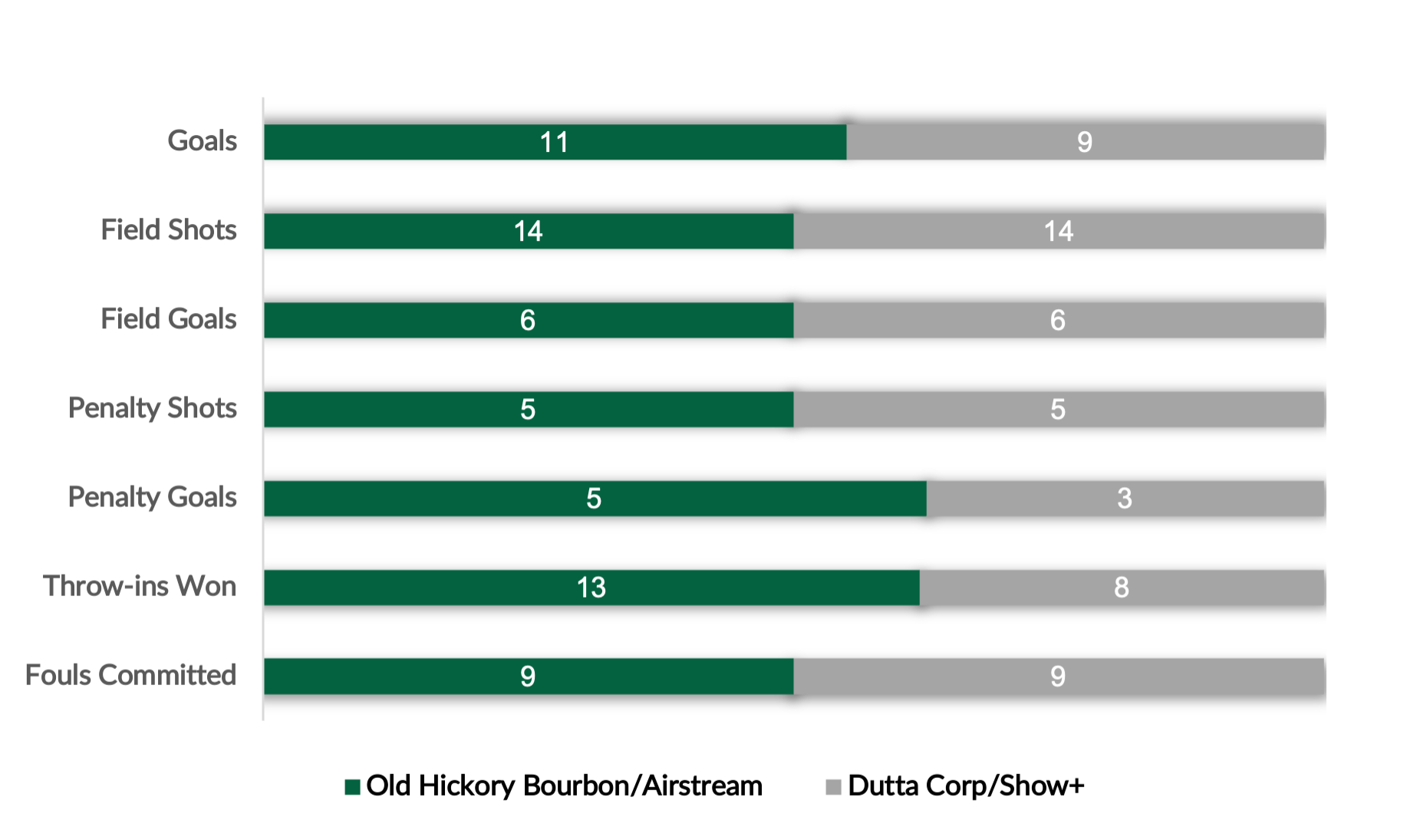 Play resumes with a tripleheader on Tuesday beginning at 10am ET with Aspen Valley Polo Club against G-String Polo Ponies, followed by La Indiana facing Tamera and finished with Grand Champions Polo Club against Santa Rita Polo Farm.
Photo Credit ©Alex Pacheco