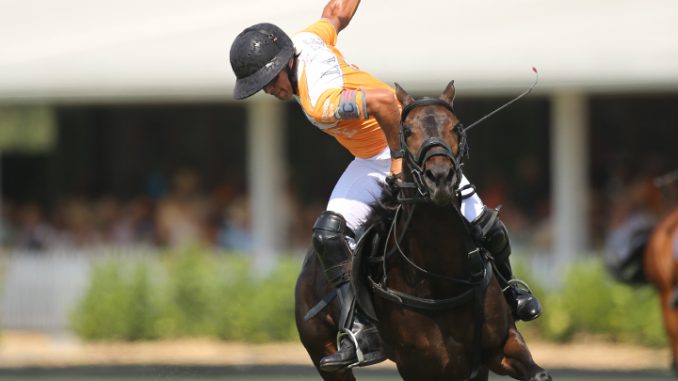 La Fe's Commanding Offense Delivers U.S. Open Polo Championship® Win
In Sunday's U.S. Open Polo Championship match-up hosted by the National Polo Center – Wellington (NPC), La Fe (Roberto 'Robi' Bilbao, Lucas Diaz Alberdi, Francisco Elizalde, Louis Devaleix) was pitted against Dutta Corp/Show+ (Joaquin Avendaño, Mariano 'Nino' Obregon, Tomas Garcia del Rio, Timmy Dutta).
Assembling on U.S. Polo Assn. Field One, the first half was all Elizalde, as Le Fe's 9-goaler powered his way through Dutta Corp/Show+'s defenders driving five goals through the posts in open play. Held to just four shots from the field, Dutta Corp/Show+'s offensive troubles continued as Bilbao added his name to the scoreboard, giving La Fe taking a dominant 7-0 lead into the break.

Finally breaking through at the line, del Rio got a struggling Dutta Corp/Show+ on the board, with Obregon scoring for his team's first from the field. Keeping the pressure on their opponents, La Fe continued to run their offense through their captain, as Elizalde's unrelenting play making abilities added another four to his outstanding tally. Accounting for all but two of La Fe's goals, Elizalde scored his eleventh of the match and surpassed Pilot's Facundo Pieres as the leading scorer in the Gauntlet with seventy-eight- as La Fe sailed to the victory 13-6.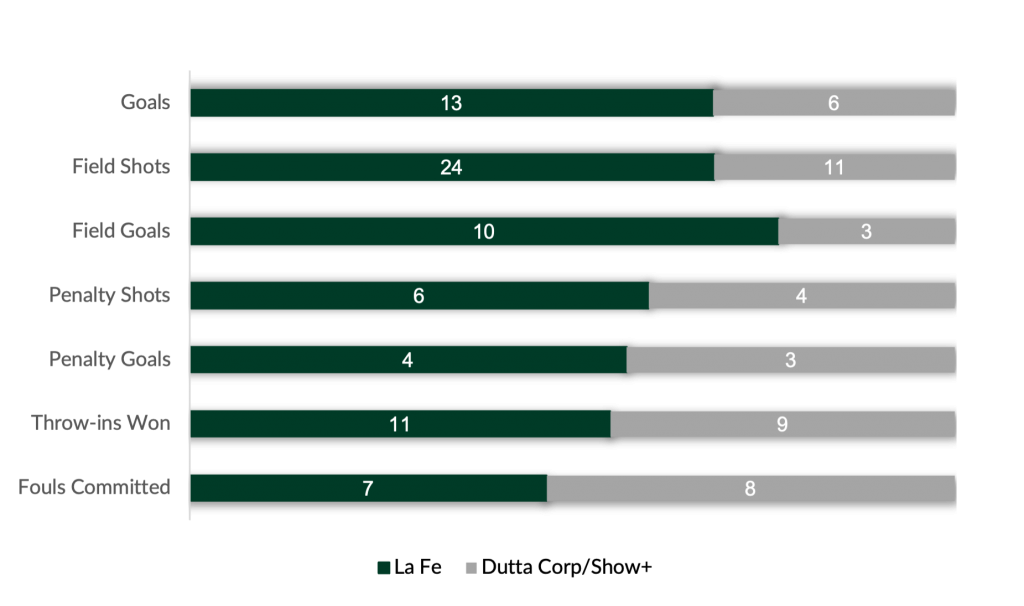 Most Valuable Player was awarded to Francisco Elizalde. Best Playing Pony honors also went to Elizalde's "Lavinia Inosencia."
Upcoming Schedule:
Monday, April 3
La Elina (0-1) vs Pilot (0-0) at 10:00am ET
All games of the U.S. Open Polo Championship will be livestreamed exclusively on the USPA Polo Network.
Photo Credit: David Lominska