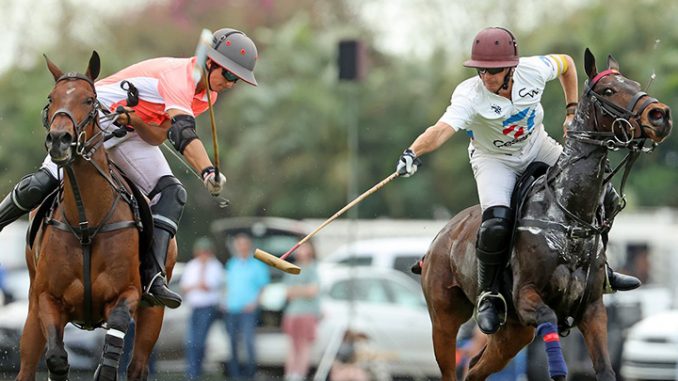 Quarterfinals Are Set in the USPA Gold Cup®
The final day of play-off action in the 2022 USPA Gold Cup® began with Tamera overcoming rainy conditions to defeat La Fe 13-10, while the last play-off resulted in La Elina capturing the 14-9 victory for their first win of the season at the International Polo Club Palm Beach (IPC).
A dominant first half for Tamera set the tone for the first match played under tough conditions, as accurate shooting propelled Tamera to a significant lead. Shooting 70% in the opening three chukkers, Tamera was led by five goals from Segundo Saravi, while La Fe countered with four goals from Robi Bilbao. Penalty shooting struggles for La Fe ultimately proved crucial to the outcome, as they converted just four of their nine attempts, unable to capitalize on four penalties from the 40-yard line and closer. Producing a stretch of nine unanswered goals, Tamera excelled in open play with a combined team effort that featured five assists on nine field goals to claim a spot in the quarterfinals with the 13-10 win.
Conceding two goals on handicap, Tamera raced out of the gate with three unanswered goals to quickly turn the two-goal deficit into a one-goal lead, just halfway through the first chukker. Early foul trouble for La Fe resulted in two penalty goals for Saravi, but La Fe reorganized and finished the opening seven minutes with two goals of their own to regain the lead at 4-3. The remainder of the first half belonged to Tamera, as they overwhelmed the La Fe defense to outshoot their opponents 8-1 during the stretch and taking advantage of nearly every opportunity, receiving two goals each from Alejandro Poma, Diego Cavanagh and Segundo Saravi. Unable to find the mark on two penalty attempts, La Fe entered halftime trailing 9-4.

La Fe's goalless drought carried through the fourth chukker as another missed penalty allowed Tamera to extend their lead further. Concluding the chukker with a Penalty 1 awarded to Poma, Tamera held a commanding eight-goal lead as the rain poured down on the Isla Carroll East field. Facing a difficult task, La Fe finally broke through from the field as Francisco Elizalde scored consecutive goals, bringing his team back within six, but little time remained to complete the comeback. Despite three penalty conversions and a four-goal sixth chukker for La Fe, Tamera ensured they remained ahead and secured the 13-10 victory.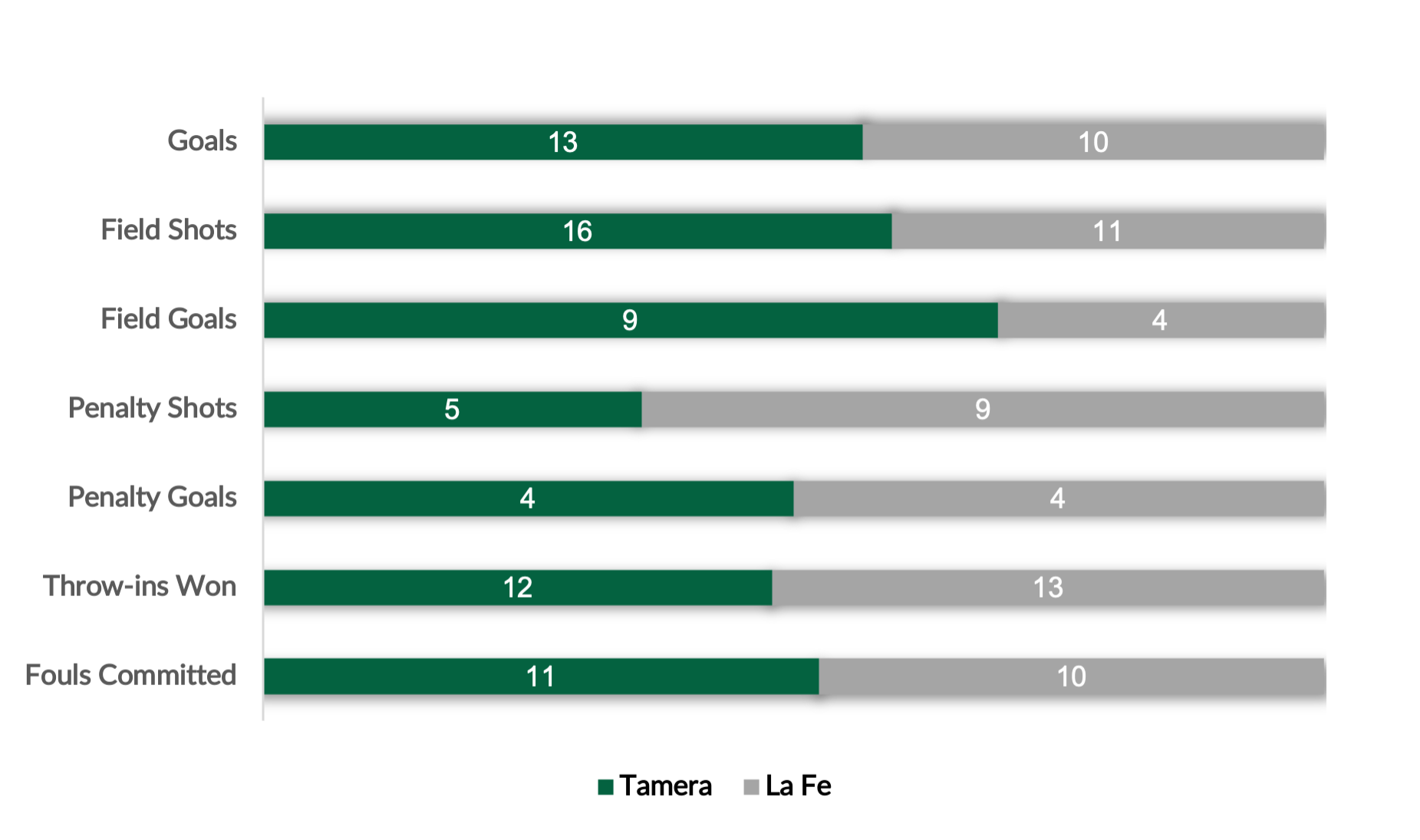 In search of their first victory, La Elina faced a 19-goal Cessna line-up that had Alejandro Novillo Astrada making his debut in place of brother Miguel. Controlling possession, La Elina worked effectively to generate 21 shots at goal compared to just eight for Cessna in their strongest performance of the season. Sapo Caset led all players with eight goals, while all four La Elina players collected at least one assist. Struggling to find chemistry from the field, Cessna was led offensively by four penalty goals from Gringo Colombres, but the discrepancy in open play resulted in La Elina claiming their first win with the 14-9 triumph.
Making an immediate impact, 10-goaler Caset opened the game with three goals in the first three minutes, erasing Cessna's three-goal lead on handicap and tying the game at 3-all. Stunned, Cessna regrouped and Colombres converted two penalty chances to give Cessna the narrow 5-4 lead at the conclusion of the first chukker. The game tightened in the second chukker as the difference remained at one until La Elina exploded for four straight goals to end the half, with two coming off the mallet of Caset, along with one each from Nachi Viana and Jared Zenni. Leading 9-6 entering halftime, La Elina had their sights set on the final spot in the quarterfinals.

Looking for momentum, Cessna opened the scoring in the second half on Colombres' fourth penalty conversion, but his team had yet to score from the field as La Elina continued to protect their goal. Driving forward, Zenni highlighted La Elina's strong attack in the fourth chukker, adding two goals to extend their lead to five. Cessna's hopes of a comeback were dashed in the fifth chukker, as they remained scoreless from the field and faced a nearly insurmountable six-goal deficit with one chukker left. Caset's eighth tally along with Zenni's fourth goal concluded an exceptional showing for La Elina as they captured the 14-9 victory.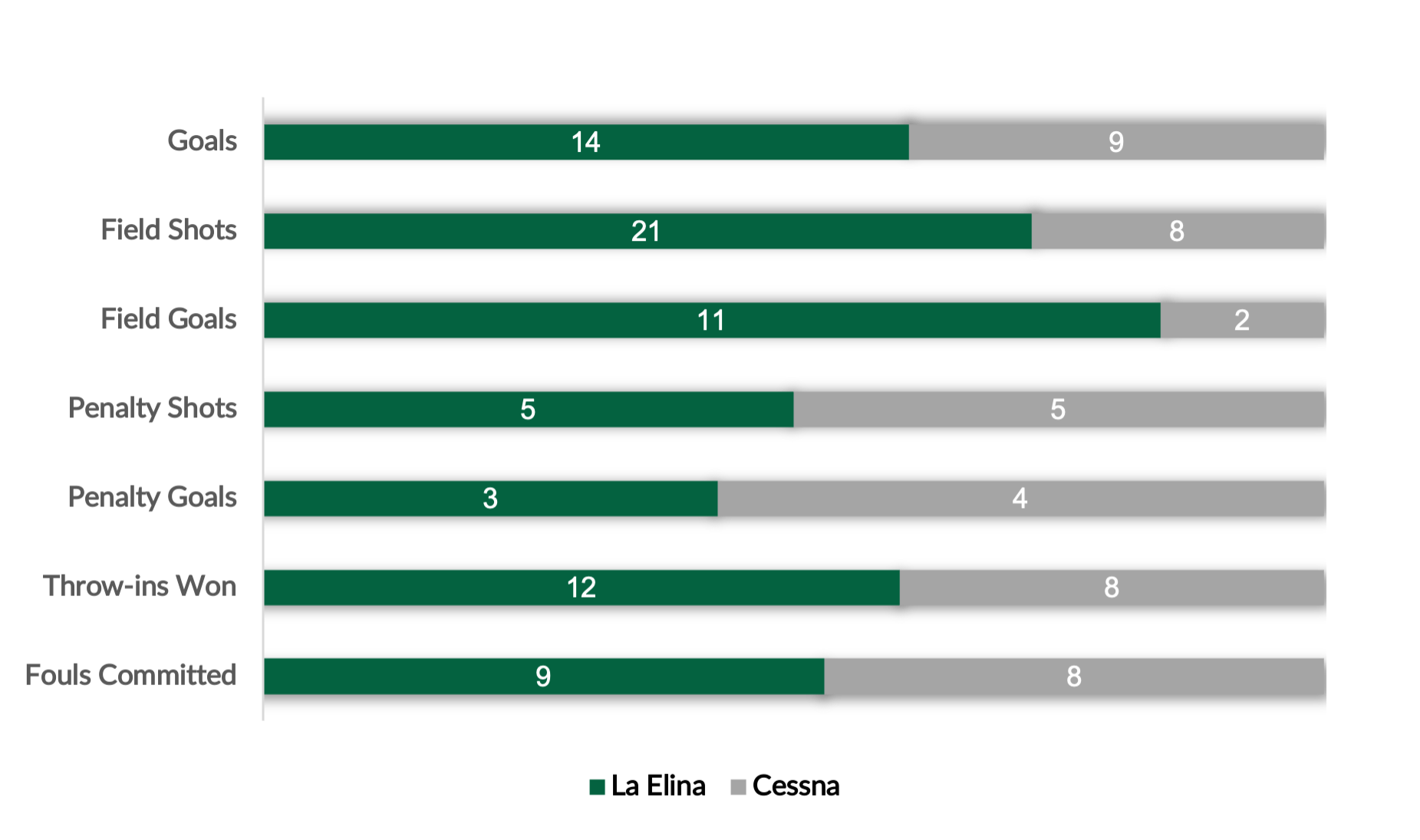 The quarterfinals begin Saturday at IPC with Park Place facing La Elina, while a tripleheader on Sunday features Old Hickory Bourbon/Airstream against Tamera, followed by Pilot vs Dutta Corp/Show+ and concluding with the feature game of the week between Coca-Cola and Scone on U.S. Polo Assn. Field 1.
Photo Credit ©Alex Pacheco