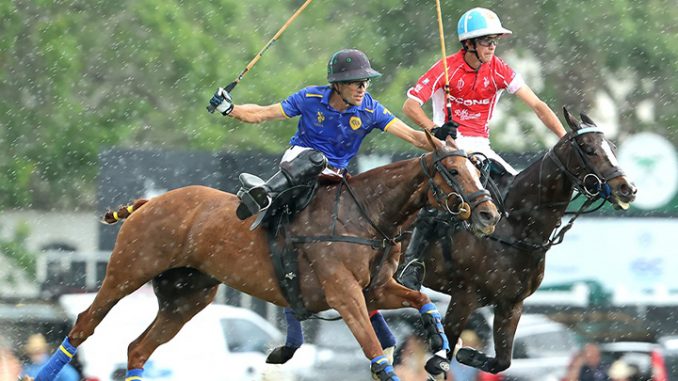 Pilot and Park Place to Battle for the USPA Gold Cup®
 The semifinals in the USPA Gold Cup® concluded in a riveting doubleheader of premier polo on the Isla Carroll fields at International Polo Club Palm Beach (IPC). The first matchup of the day saw Pilot take an early lead against Tamera, as Mackenzie Weisz led his team with six goals from the field to push Pilot into the final with the 13-8 victory. Taking to Isla Carroll East for last semifinal, Scone and Park Place engaged in a thrilling high-scoring affair in their first rematch since the final of C.V. Whitney Cup®. Equalling each other stride-for-stride, an injury to Scone's Adolfo Cambiaso put Scone on their heels, as Park Place's sharp shooting duo of Hilario Ulloa and Juan Britos combined for thirteen goals, emerging 16-14 victors to keep their bid for the GAUNTLET alive.
Kicking off the action on Isla Carroll West, Segundo Saravi broke away on the first thrown-in of the match to find the goal early for Tamera. Entering the semifinals undefeated, a confident Pilot had no troubles responding on three consecutive goals, including two from Weisz in open play. Following another Tamera goal from Diego Cavanagh, Weisz broke through in the second chukker to score three consecutive goals from the field, giving Pilot a 7-2 lead. Managing to keep a circulating Pilot on their heels for the first time in the match, Tamera's Alejandra Poma and Magoo Laprida accounted for all the offense in the third chukker to trail 7-4 at halftime.

Answering Tamera's late first half push, Matias Torres Zavaleta hit his first of two goals on the day, increasing Pilot's lead to four. With only twelve fouls combined between the two teams, Facundo Pieres finally got a chance on the penalty line, rolling a Penalty 3 through the posts for the first conversion of the match. Answering each other in stride, three goals from Tamera's Saravi, Cavanagh and Poma were countered with contributions from Pieres, Weisz and Zavaleta to maintain a 12-7 Pilot lead. Finishing his day a perfect 4/4 from the field with two assists, 10-goaler Pieres sent his final goal past the line. Despite a final effort from Cavanagh, Pilot managed to keep Tamera pinned in their end of the field to take the 13-8 victory and soar to back to the USPA Gold Cup® final for the first time since 2019.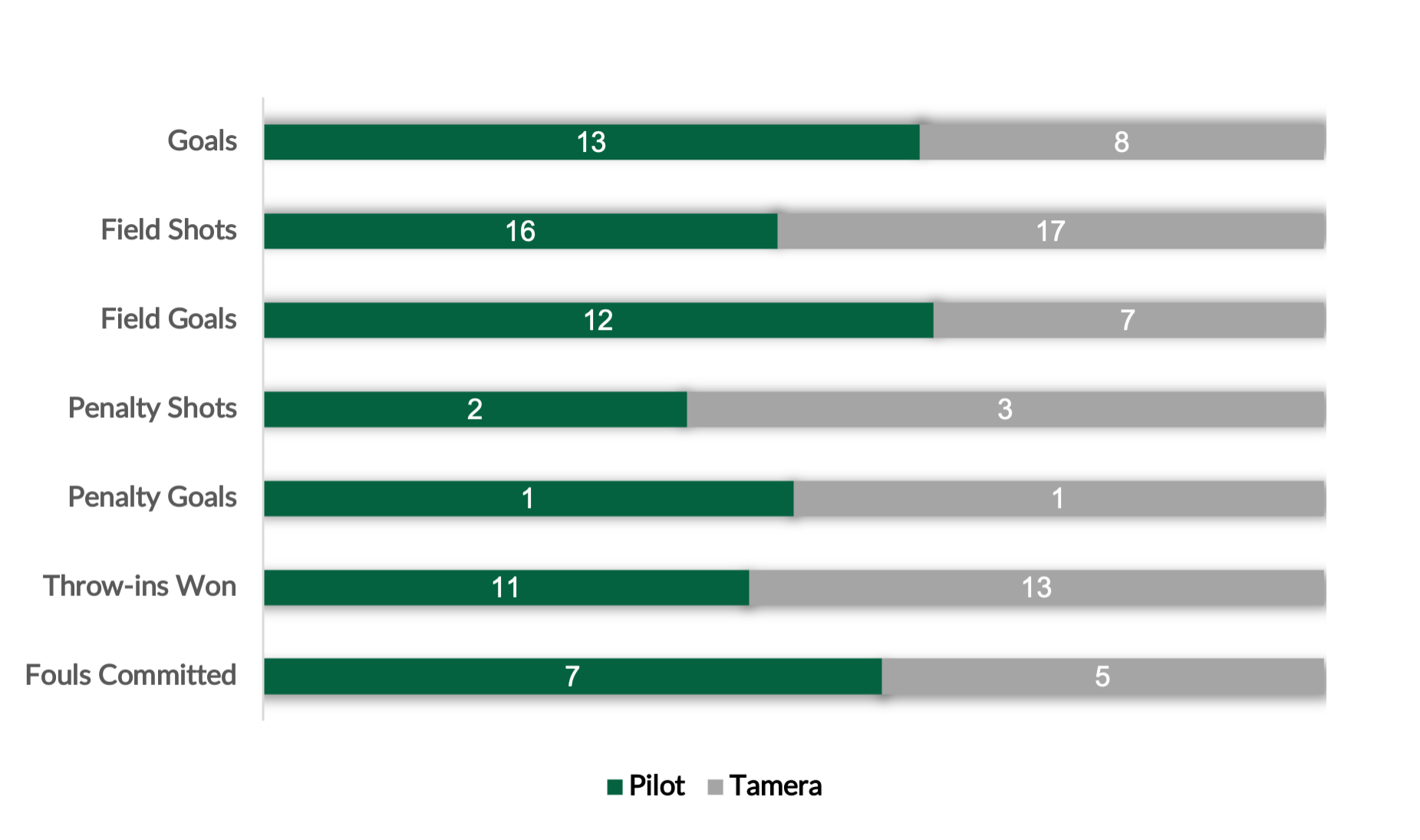 Meeting in elimination for a fifth consecutive match, established rivals Park Place and Scone took to Isla Carroll East for the first time since Park Place's C.V. Whitney Cup® finals victory. Awarding a goal to Scone on handicap, Cody Ellis and Juan Britos quickly erased Park Place's early deficit. Coming into the semifinals ranked first in drawing fouls, 68% penalty shooter Poroto Cambiaso had no problems converting from the 40-yard line to kick start a run of four consecutive goals, all off the mallet of the younger Cambiaso. Following a six-goal offensive effort in the quarterfinals, Scone's leader Adolfo Cambiaso suffered an injury late in the second chukker. Unable to continue, 9-goaler Bartolome Castagnola stepped in for Scone, with Park Place jumping on the opportunity to strike on their advantage over Scone's sudden roster change. A quick goal from Hilario Ulloa was matched in stride with a Penalty 2 from Magrini, and the two teams began a heated battled for the lead. Keeping each other in check from the field, six combined goals went through the posts, with two from Scone's top scorer Poroto Cambiaso and two from Ellis to end the half deadlocked 8-8.

Following a quick burst from Magrini to open the second half, Park Place took a hold of the fourth chukker, as leading GAUNTLET scorer Ulloa came to life on four unanswered goals. Exchanging goals once again in the fifth, including two from Poroto Cambiaso for his eighth goal of the day, Ulloa extended Park Place's lead 14-11 entering the final chukker. Playing a fast, physical game, the two teams exchanged multiple offensive opportunities throughout the final minutes of play. Stepping up for Scone in the absence of his father on both sides of the ball, Poroto Cambiaso hit two crucial penalty conversions, but their inability to keep Park Place from finding space in the field proved detrimental to Scone. Trailing by one goal in the final minutes of regulation, the constant pressure from Park Place resulted in one final goal from Britos on a brilliant assist from Ellis, forcing a battling Scone to concede the match 16-14 in favor of Park Place.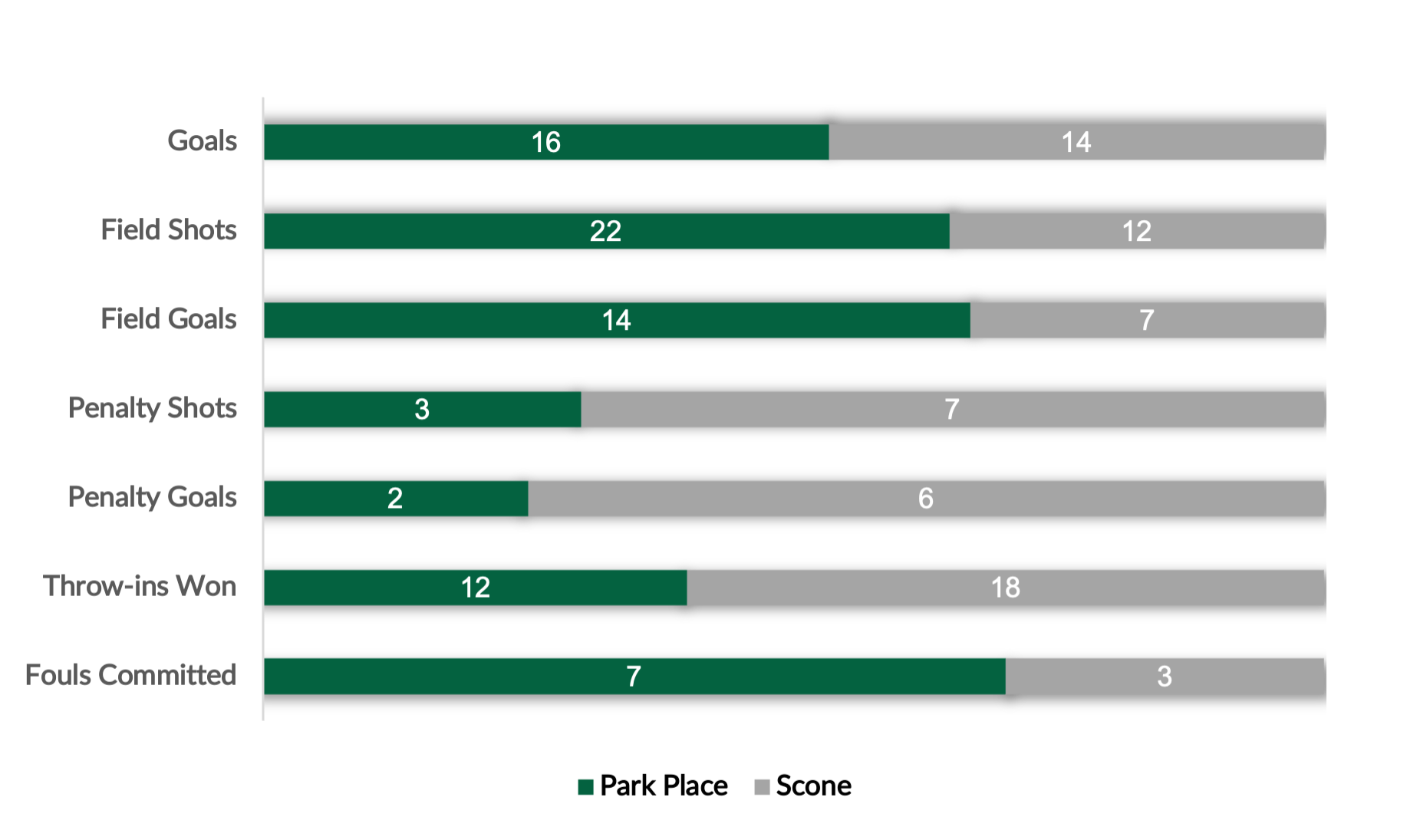 The highly anticipated final of the USPA Gold Cup® will take place on Sunday, March 27 at International Polo Club Palm Beach at 3:00pm ET on U.S. Polo Assn. Field 1 between Pilot and Park Place.
Photo Credit ©Alex Pacheco