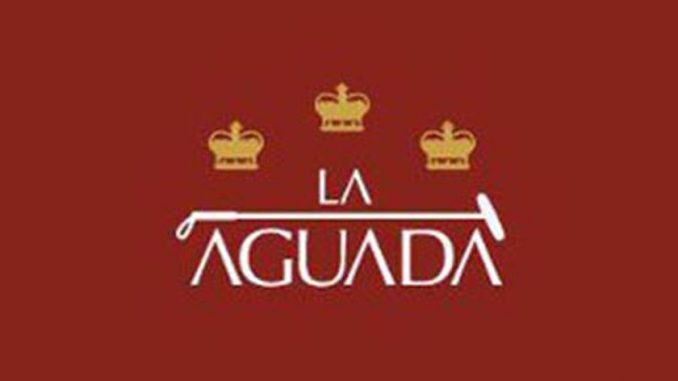 VI Argentine Amateur Tournament
The VI Argentine Amateur Championship, presented by Río Uruguay Seguros, and the opening tournament of the 2019 spring season at La Aguada Polo Club, will kick off on Friday October 25.
The competition will feature eight teams up to 24 goals (amateur handicap), split in two leagues.
As usual, the main purpose of this tournament, hosted at the Novillo Astrada family's club, is to encourage the true values of polo – sportsmanship on the field as well as the unique opportunity to enjoy polo and have fun, while spending a great time within a fantastic entourage, with family and friends.
The schedule set on October 25-26 is the following:
Friday October 25th
4pm: Esmowing vs. Core Capital
Saturday October 26th
10,30am: Libres del Sur vs. La Malterina // Esmowing vs. Miralejos
12pm: Los Canarios vs. La Aguada // Praderas vs. Core Capital
The finals are due on Sunday, November 3.
Libres del Sur: Emiliano Nespola 5, Ariel de la Fuente 6, Christian Condomi Alcorta 7, Juan Gómez 6. Total: 24
Los Canarios by Tribu: Julián Martínez 5, Diego Steverlynck 5, Javier Uranga 8, Mike Vigano 6. Total: 24
La Aguada: Tomás Allende 5, Mariano Bosch 5, Francisco Soldati 6T, Maximiliano Pistone 7. Total: 23
La Malterina SBG: Matías Malter Terrada 5, Juan Saffratti 4, Ignacio Abelenda 7, Alejandro Amadeo y Videla 6. Total: 22
Esmowing: Nicolás Pisarenko 6, Nicolás Fernández Llorente 6, Gustavo Courreges 6T, Marcelo Young 6. Total: 24
Praderas: Jorge Urquiza 6, Diego Sirito 6, Lucas Plamero 7, Conrado Fernández Cancio 5. Total: 24
Core Capital: Antonio Lanusse 5, Iñaki Bortaburu 6, Gonzalo Moretti 5, Christian von Rennenkampff 7. Total: 23
Miralejos: Roberto Jerónimo Bosch 5, Augusto Reese 5, Thomas Urien 6, Emiliano J. Urien 7. Total: 23
Friday October 25 (Date 2)
4pm: Esmowing vs. Core Capital
Saturday October 26 (Date 1)
10,30am: Libres del Sur vs. La Malterina SBG
10,30am: Esmowing vs. Miralejos
12pm: Los Canarios vs. La Aguada
12pm: Praderas vs. Core Capital
DATE TBA
Libres del Sur vs. La Aguada
Los Canarios by Tribu vs. La Malterina SBG
Praderas vs. Miralejos
Saturday, November 2
Libres del Sur vs. Los Canarios by Tribu
La Aguada vs. La Malterina SBs
Esmowing vs. Praderas
Core Capital vs. Miralejos
Sunday, November 3 – FINALS
4th. League A vs. 4th. League B
3rd. League A vs. 3rd. League B
2nd. League A vs. 2nd. League B
1st. League A vs. 1st. League B