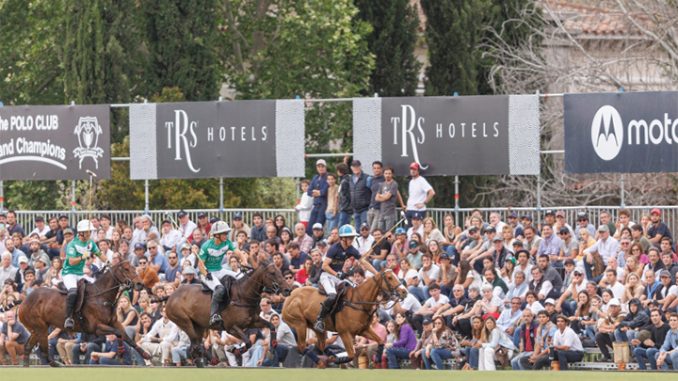 In the final day of qualifying play in the 83rd Tortugas Open hosted by Tortugas Country Club, Cría La Dolfina (Guillermo Terrera, Tomas Panelo, Diego Cavanagh, Alejo Taranco) went head-to-head against La Ensenada Brubank (Juan Britos, Alfredo Bigatti, Juan Martin Zubia, Jeronimo de Carril).

Powering out of the gates, a hot start from La Ensenada Brubank included an early unanswered four goal run. Utilizing the penalty line, Cría La Dolfina's Cavanagh sank 2 of 3 conversions, as teammate Panelo led the offense from the field. Commanding the pace of play and outshooting their opponents in the first half, La Ensenada Brubank successfully pinned Cría La Dolfina on defense as 57% shooting and a five-goal effort from Zubia allowed La Ensenada Brubank to take a 7-4 advantage at the break.
Rallying the second half, the tandem of Panelo and Cavanaugh combined for six goals, including three from the line in a strong comeback effort. Despite narrowing their deficit to just two goals, La Ensenada Burbank's ability to maintain pressure allowed for Bigatti and Zubia to make their mark on the scoreboard, as La Ensenada Burbank's balanced approach and early lead delivered them their first victory of the tournament 15-13. La Ensenada Brubank and Cría La Dolfina will now focus on preparation for the finale of the Triple Crown, the 130th Argentine Polo Open.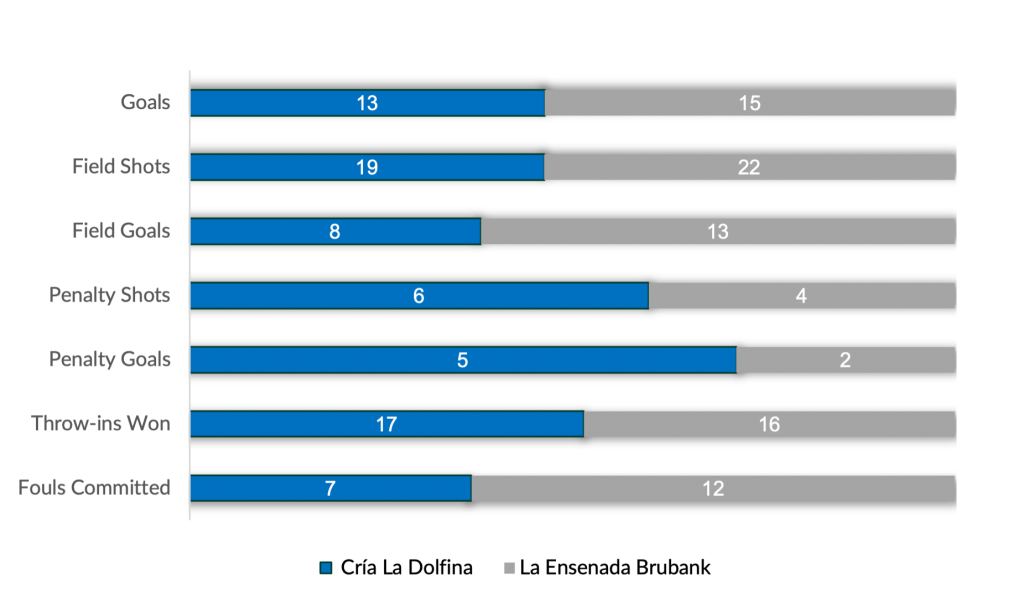 Determining the last Tortugas Open finalist, La Dolfina Saudi (Adolfo Cambiaso, David "Pelon" Stirling, Poroto Cambiaso, Juan Martin Nero) faced La Natividad (Camilo Castagnola, Facundo Pieres, Bartolome Castagnola Jr., Pablo Mac Donough).

Contested from the outset, the two powerhouses exchanged plenty of scoring opportunities. Almost matching each other in shots, La Natividad managed to maintain the edge from the field with contributions from Castagnola and Pieres. Making the most of their penalty attempts, Poroto Cambiaso went 5 for 4 at the line as the two titans remained tied 7-all at the half.
Taking control in the second half, La Natividad's control of the play allowed Castagnola to sink five goals from the field, as each La Natividad teammate reached the scoreboard. Continuing to produce most of their offensive opportunities on conversions, Poroto Cambiaso once again led La Dolfina Saudi with two goals, as Adolfo Cambiaso added from the field. Successfully holding La Dolfina Saudi to just four goals in the second half, La Natividad's impressive ability to contain the firepower of the 40-goal team ended La Dolfina Saudi's bid for the Triple Crown, as La Natividad successfully booked their ticket into the final with the 15-11 triumph.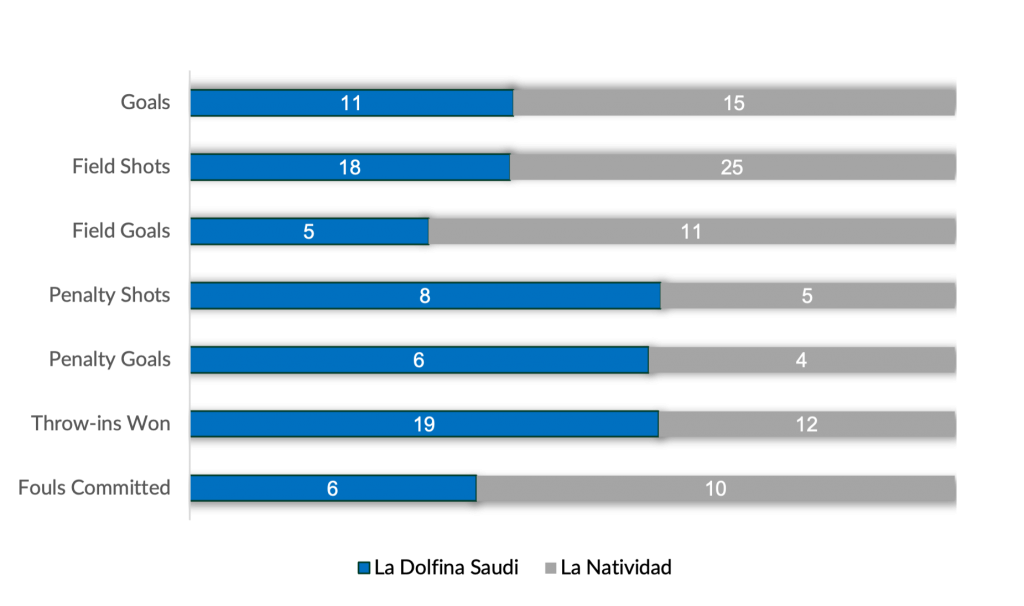 Upcoming Schedule
Saturday, October 28
83rd Tortugas Country Club Open Final
La Hache La Roca vs La Natividad
Photo Credit: ©Matías Callejo/Prensa AAP