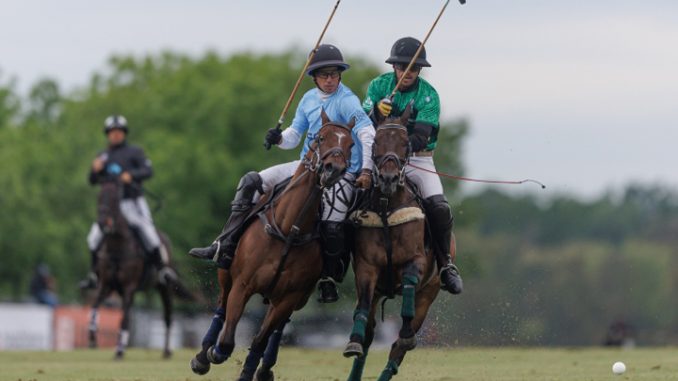 Kicking-off the much-awaited competition for the crown jewel of the Argentine Triple Crown, ten teams officially began their bid for the 130th Argentine Open Polo Championship. Beginning action at the AAP Headquarters at Pilar, La Hache La Roca (Tomas Beresford, Hilario Ulloa, Guillermo Caset, Francisco Elizalde) fresh off their finals appearance in the 83rd Tortugas Open went head-to-head against La Esquina La Mascota (Pascual Sainz de Vicuña, Cristian Laprida, Lucas James, Ignacio Laprida).

Blitzing the goal from the outset, the early firepower of La Hache La Roca was unstoppable. Converting eleven goals on eighteen shots, Guillermo Caset led his team's offensive efforts from the field, racking up six goals in the half. Holding La Esquina La Mascota to just two goals in five shots, La Hache La Roca's prowess on both sides of the ball gave them a commanding 11-2 lead at the break.
Opening the second half with a four-goal unanswered run, La Hache La Roca was back on the attack, as La Esquina La Mascota relied on their opportunities at the line. Contributing four conversions in the half, Laprida emerged as La Esquina La Mascota's leading scorer, but the three-more off the mallet of Caset combined with La Hache La Roca's dominant lead allowed them to take the 18-7 victory with ease.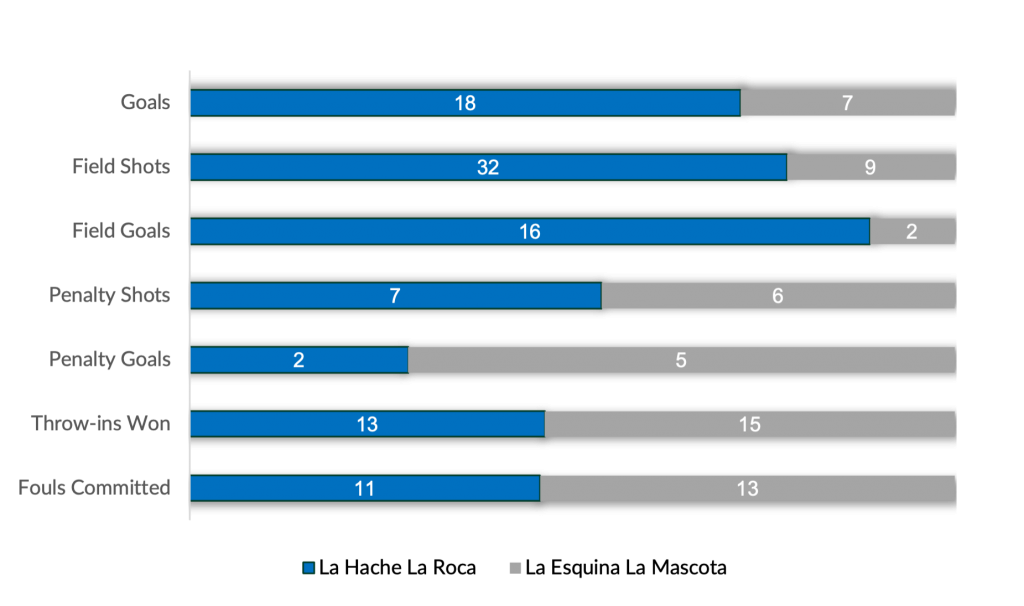 Concluding the first day of qualifying play, Cría La Dolfina (Guillermo Terrera, Tomas Panelo, Diego Cavanagh, Alejo Taranco, sub. Benjamin Panelo) faced La Hache Cría & Polo (Rufino Bensadon, Carlos Maria Ulloa, Facundo Sola, Joaquin Pittaluga).
Outshooting their opponents in the field, Cavanagh led Cría La Dolfina's early offensive push shooting 60% in open play. Each finding success from the line, Cavanagh found the posts three times for Cría La Dolfina, as La Hache Cría & Polo's Joaquin Pittaluga went 2 for 2. Despite an injury to leading scorer Cavanagh in the fourth, substitute Benjamin Panelo made an immediate impact on back-to-back goals to give Cría La Dolfina a 9-4 advantage at the half.
Emerging from the tents with a charge, La Hache Cría & Polo made a strong push of five unanswered goals, including two contributions each from Sola and Pittaluga. Bringing themselves within two, Cría La Dolfina's defense held their narrow lead, as four goals from the Panelo tandem ultimately led to Cría La Dolfina to the impressive 15-13 triumph.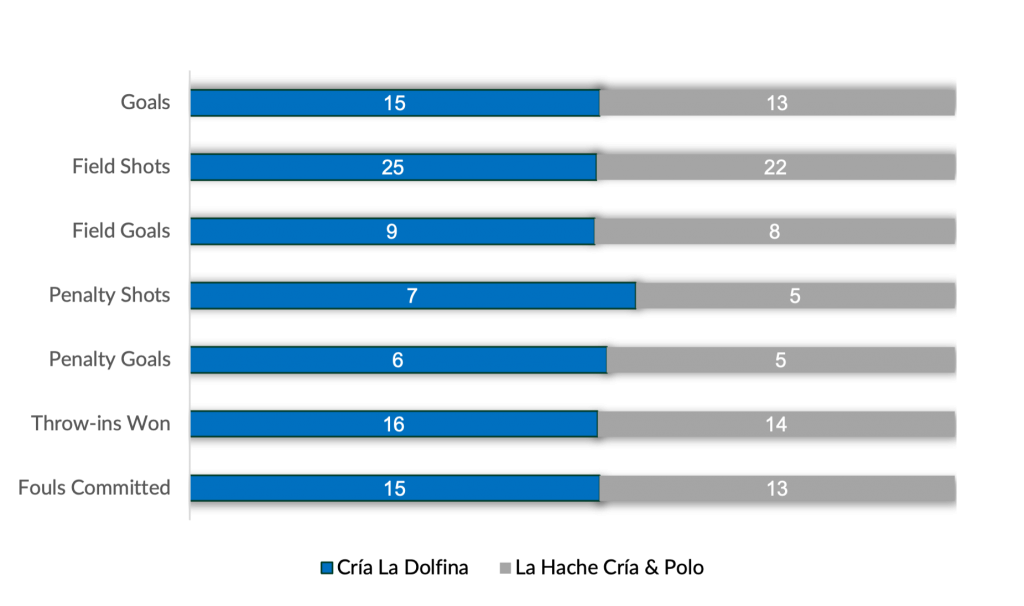 Upcoming Schedule
Wednesday, November 1
Ellerstina Yellow Rose vs El Overo Z7 UAE
La Ensenada vs La Irenita Clinova
Photo Credit: ©Matías Callejo/Prensa AAP